Removals Westminster
Removals Westminster | Man & Van Westminster
Moving to Westminster? We're ready to help.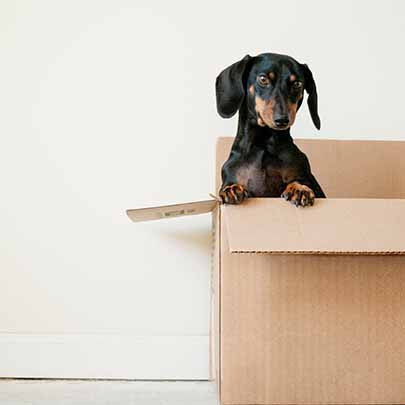 Home Removals Westminster
The City of Westminster is probably the most historic borough of any in the capital. Moving to or from Westminster will often include house removals within Westminster itself, close to the Houses of Parliament and Buckingham Palace. However, the City of Westminster's geographical reach stretches along the Thames to Pimlico as well. It also extends to the North, covering areas like St. John's Wood. House removals in Westminster also mean working as far west as Kensal Town as well as some of the grandest residential streets in the country in Bayswater, Mayfair and Belgravia. If you are looking for a top-quality removals firm in Westminster, then you have found it by visiting our Westminster home moving page at Volition Removals. What makes our removals service one Westminster's residents can be confident in? Read on to find out.
Man and Van In Westminster
To begin with, many of the dwelling units in Westminster are flats, not large houses. This means that a man and van in Westminster is ideal for many of the sorts of removals jobs that are needed in the area. We find that a Westminster man and van service is ideal for student moves, one and two bedroom luxury apartment removals and for moving entire houses if they have been let on a furnished basis. Why pay more when an hourly charged man and van Westminster service may be all you need?
Of course, there are some very large properties within the City of Westminster, too. If you are moving from outside of the area to a family home or moving from one address in Westminster to another, then you can still turn to the team at Volition Removals. Our moving services in Westminster include Luton-sized vans and even larger vehicles when they are needed. We can also send you two men with a van or even more removals operatives if you have an above-average number of possessions to move.
Consider our man and van Westminster service if you are:
A student with only a limited number of possessions
Someone who shares a flat and is moving into their own accommodation
Looking for a simple hourly rate for works of art or antiques removals in Westminster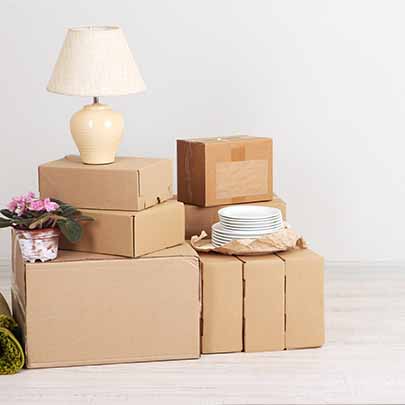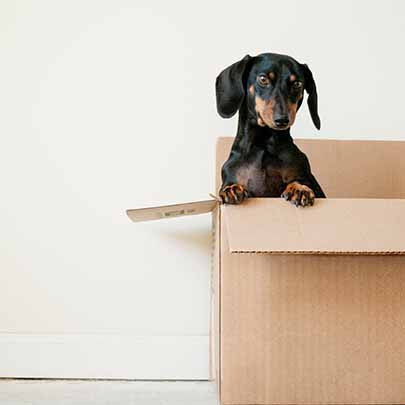 Get in contact by phone or by filling in our contact form so we can assess your requirements. Sometimes we will estimate the cost of your Westminster removal work based on the size of property you live in and sometimes we'll conduct a video call to work out how long it is likely to take to load everything into one of our vans. Either way, our booking system is simplicity itself.
Following our assessment of your needs, we'll work out which service is right for you.
We will estimate the time it is likely to take to load, drive on to your new address and unload.
We will produce a quotation for you based on our estimate.
Once you have agreed to our terms, a deposit will be taken and your booking will be confirmed.
After your move in Westminster is complete, the remaining sum will need to be paid.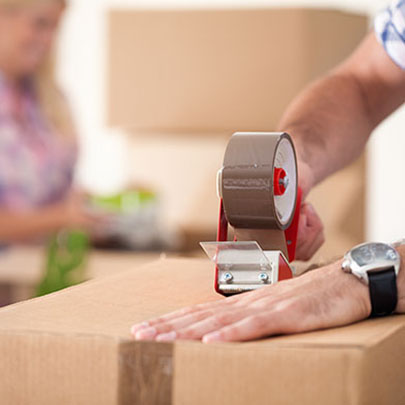 Why We Like Moving In Westminster
The City of Westminster has so many highlights that it'd be impossible to list them all. First of all, there is the wonderful theatre district, known all globally as the West End. No other place in the world – New York City included – has such a great number of shows, plays and comedy gigs going on at the same time so close to one another. Then, of course, there are the myriad of restaurants, pubs and nightclubs which are located in the area, too. There really is more than enough to keep you entertained when moving to Westminster.
In addition, relocating to a flat or a house in Westminster will generally mean a very high standard of accommodation. Whether you are renting or buying your own own, Westminster relocations often afford impeccable living standards with well-maintained properties and safe neighbourhoods. Even the street lighting in the City of Westminster has its own distinctive style!
Westminster also has some great shopping, including some of the biggest names in retail on Oxford Street and Bond Street, for example. In the end, we like Westminster because:
It has some of the best green spaces in London, such as Hyde Park.
It is the place to be for film and theatre premieres.
It is so diverse – West Kilburn is nothing like Victoria despite both being in the City of Westminster.
Why Volition Removals Westminster is the Right Company to Choose
When moving house to Westminster, hiring professionals who know how to conduct themselves properly will be a high priority. Moving and handling large objects on the historic streets of this part of London takes skill, especially if they are to arrive in mint condition and not damage the walls and doors of the property they are being removed from. Thankfully, the Volition Removals Westminster team is experienced in all aspects of this sort of work including carrying bulky items up and down multiple flights of stairs when needed.
Indeed, in contrast to some of the man and van firms operating in Westminster, our standard level of insurance will cover your items up to £30,000 when they're being moved. Your household contents insurance won't often provide this sort of cover. Furthermore, we can up this figure for customers who need an additional level of protection. Our public liability insurance stands at £1 million. Nevertheless, it is for our prompt and efficient service that means we are five-star rated on Google and other review platforms. Just check out our Westminster removals reviews!
Before choosing any other service provider, remember that Volition Removals is:
A courteous Westminster removals company with proven experience
Able to get your belongings from one part of the City to another without delays
Cheaper than many of the alternatives despite being more reliable
Ideal for all types of removals in Westminster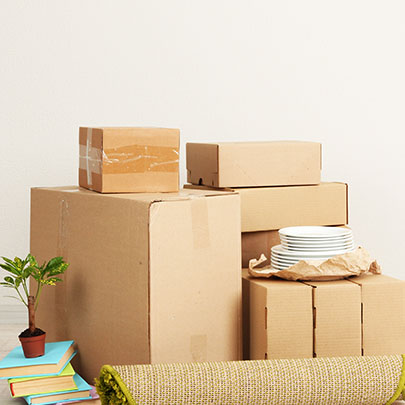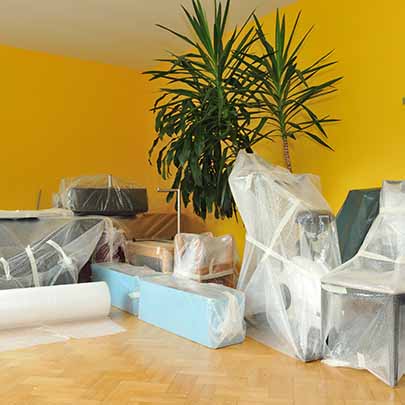 When moving in Westminster, storage can sometimes be an issue, especially if you have large items that won't be stowed away in your new address easily. If so, then a temporary storage solution is likely to be a good bet. At Volition Removals, our Westminster moving service can include:
Placing your chosen belongings into temporary storage at our preferred facility in Cheam.
Putting certain possessions into a self-storage facility closer to Westminster on your behalf.
Retrieving items from short or long-term storage for you when you need them.
Packing Materials for Your Move
All Westminster removals services ought to include packing materials so that your belongings are properly protected whatever the weather. Even if you are lucky and enjoy a fine weather moving day, improper packing materials can result in losses and unnecessary damage if a moving crate is dropped, for example. At Volition Removals, we can supply you with:
Moving boxes sized small, medium and large for all types of contents.
Hard wearing packing tape for preventing spills during transit.
Wardrobe boxes and packing paper for protecting clothes properly.
Furniture Removals Westminster
Whether you reside in leafy W2 or bustling W1, there are times when you may want an item of furniture moved for you. Perhaps you have bought a wardrobe and need it picked up? Maybe you'd like us to remove your old beds before your newly purchased ones arrive? Whatever the reason for shifting heavy or bulky furniture in Westminster, we can assist.
We move furniture in Westminster swiftly and efficiently.
Book your furniture removal time and we will arrive when we say we will.
A great way of clearing space in your home or office cheaply and reliably.
Removals Pricing Plans
1 Man & Van
£50 +Vat/hr
(+10% Weekends)
Ideal for bedsits and student moves
Light Items
Items requiring care
2 Man & Van
£70 +Vat/hr
(+10% Weekends)

Ideal for smaller 1 – 2 bed moves
Moving Furniture
Moving Artwork or stock
3 Man & Van
£90 +Vat/hr
(+10% Weekends)

For Bigger Moves
Homes with lots of possessions
Ask about bigger jobs.
Office Removals Westminster
Looking for office removals in Westminster from an experienced and reliable firm of movers? If so, then Volition Removals is for you! Our team of fully trained removals operatives and drivers will help you to clear your current business premises and relocate in Westminster with the minimum of fuss. We aim to ensure your business continuity is not compromised when moving in the City of Westminster whether you are a private enterprise, the London headquarters of a multinational or a government department. At Volition Removals, we deal with every kind of office move!
Removals Packing Service Westminster
In Westminster, professional removals packing services can make all the difference to your move. Perhaps you are not in the country and need this work done for you ahead of your moving day? There again, it could be that you just want this work conducted professionally by experienced packers. Our removals packing service in Westminster includes:
Storing your items in boxes carefully so your belongings are still accessible.
The provision of high-quality moving boxes, bubble wrap and packing paper.
Additional care when we are asked to handle personal or delicate items.
House Clearances in Westminster
At Volition Removals, our flat and house clearances in Westminster are conducted in a way that is both compassionate and professional. Whenever a Westminster house clearance is called for, it is usually because of a death in the family, so we will offer our services with all the respect you deserve. Equally, we are sometimes also asked by landlords to conduct house clearances in Westminster to ready them for sale or for new tenants. Whatever the reason you need a property clearance in this part of London, we can help.
Art and Antique Removals Westminster
In Westminster, art and antique removals are quite common due to the nature of this part of West London and the predominantly affluent people who live in it. We have a vast amount of experience moving works of art during our house removals in Westminster, of course. If you want a specialist service for art or antiques, then our operatives have the skills you will be looking for. We have even been asked to move an original piece by Damien Hurst before, so there is nothing we cannot handle!
Student Moves Westminster
With many seats of learning in and around Westminster, it is a popular place for students to live, especially overseas students who want to enjoy the West End during their time in the capital. However, most students are looking for only modest student moves when relocating in Westminster. That's why our Westminster man and van service is so useful for students, whether they are moving at the end of the current term or getting ready to pack up following their final exams.
Flat Pack Assembly Westminster
During our many flat and house removals in Westminster, we take flat pack furniture apart frequently only to reassemble it for our clients once it has been safely conveyed to their new address. As a result, we are experienced with all sorts of flat pack assembly systems. If you have ordered some online and want it to be built for you, then get in contact. Our Westminster flat pack assembly services are cost-effective and skilfully delivered every time.
Book Your Parking in Advance
Parking restrictions are in place in almost every residential street in the City of Westminster. Consequently, you will need to book a suspension with the local authority to ensure your move in Westminster goes without a hitch. If not, you may find that the move takes much longer than expected and you might even discover that it is hard to complete your removal service on time. Ensure a nearby parking bay is suspended for you in advance for the day of your move for loading up as well as at the address you are moving to so it is possible to unload easily.
Westminster Moving House Checklist
Feel free to peruse our moving house checklist so that your are fully prepared for your move in Westminster. Everything you need to know in the weeks leading up to your Westminster removal service is included, as well as lots of things you will need to remember to do on your moving day. Remember that our moving operatives are very experienced in moving homes, so they will be able to help you out with general queries you may have when moving, too.
Meet the team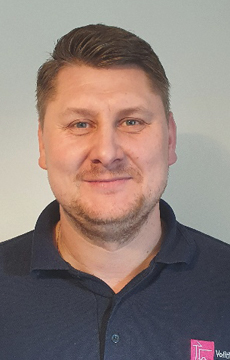 Paul is one of the founders of Volition Removals and comes with many year experience in the industry.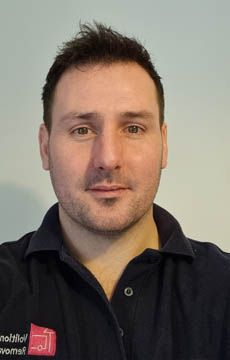 Rick is another of the founders and tends to work back office. You might occasionally see him on jobs too.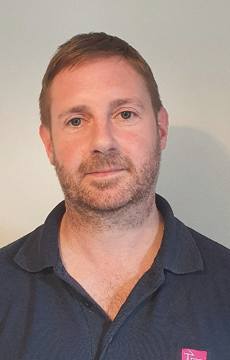 Simon is one of the most experienced removal specialists in the company and a regular face you can expect to see on removal jobs.
Westminster Removals FAQs
How much will a removal service Westminster set me back?
For clients who book and Westminster man and van service for their move, the rate can be as low as £45 per hour plus VAT. This would do for bedsits and one bedroom flats but for anything larger, you will need two men and a van in Westminster which is £60 per hour plus VAT. Because the work is done that much more quickly with two men, the move will often work out as a similar price in the end. For average, two-bedroom properties, budget about £360 + VAT for a Westminster move within the same district.
Why can't I do my own Westminster move?
The fact is you can hire a van from a self-drive establishment and load it with your belongings. Bear in mind that this will take some time and you will often end up needing the van overnight, so you end up spending more. Compare that to our man and van service in Westminster which insures your belongings and means we do the heavy work for you!
Do I need to be present for a removal service in Westminster?
Ideally, you will oversee your own moving day even if we have done the packing in advance. That said, we can handle your move without you being there so long as everything is arranged in advance, including keys and access permission.
How can I check Volition Removals is genuinely reputable?
We would ask you to look at the independently verified reviews we enjoy on Google and other social media sites. There are numerous people who rate us with five stars and those positive testimonials keep coming in all the time!
Do you offer long-term storage for items I won't be moving?
Yes, we do. As well as a mid-term facility we use on the outskirts of London, we can provide very cost-effective storage for you outside of the capital. Either way, we can still get your items back when they're required, of course.
Some Of The Areas We Cover
We cover the whole of London, don't worry if you can't see your precise location here, we can accommodate.
Like the look of our site? Why not get in touch with our sister company Volition Digital, they build sites, do SEO and much more.