Removals Reading
Removals Reading | Man & Van in Reading
Help with your move in Reading.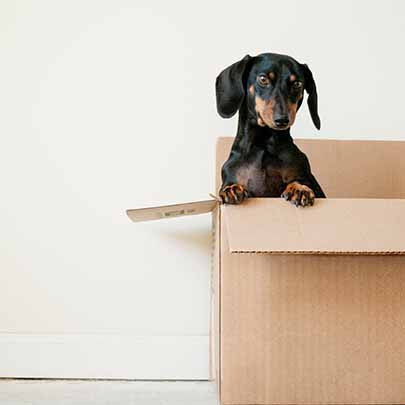 As one of the largest towns in the South-East that is in striking distance of London, Reading is a popular place to move to. What's more, the town has plenty of good housing stock and a strong local economy. Therefore, we are often called upon to provide house removals in Reading. Why choose Volition Removals for Reading house moves?
To begin with, our man and van service in Reading is perfect for a range of different Reading house and flat removals work. We offer flexible rates whether you are moving to or from Reading. We handle student moves in Reading as well as much larger properties including commercial as well as residential work. Please bear in mind that we offer a prompt removals service in Reading that can be relied upon by all. Just read some of our testimonials to see why!
To begin with, a man and van service that is scalable is ideal for Reading residents who want to only spend what they need to for a house move. Therefore, by supplying only as many vans and men as you need for your job, you will not be forking out unnecessary sums for your Reading home removal or house clearance.
The way we work is to figure out what you will need and to charge you accordingly. As result, some jobs need multiple Luton sized vans while others will require only one, small van. Equally, because we know our way around Reading, we can ensure no time is wasted driving your possessions from your old address to your new one. This way, the price you pay is kept as low as possible.
A Reading man and van removal service is suited to many sorts of move:
End-of-year moves for returning students.
Home removals of all kinds, from flats to big detached houses.
Relocations in Reading as well as moves to and from the town from other areas.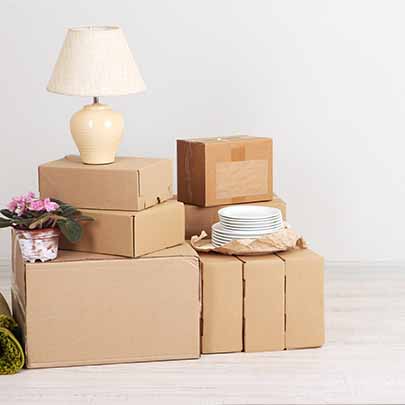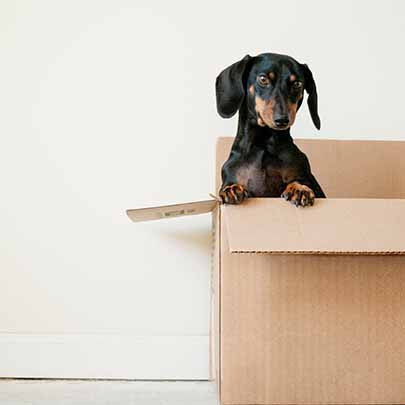 Booking a Reading home removals service with us is child's play. After all, all we need to know is the approximate size of the job, the address of the property to be emptied and, of course, where you will be moving to. After that, we'll confirm our estimate and book you in if you wish to proceed. What could be simpler?
Typically, we will:
Work out how many men will need to be allocated to your move based on the size of your home.
Figure out if there are any special considerations, such as weekend moving or one-of-a-kind items to be moved.
Send you a quotation based on our estimated costs.
Ask you to confirm your booking only after you understand the potential cost.
Take a deposit from you. The remainder is only due after the job has been completed.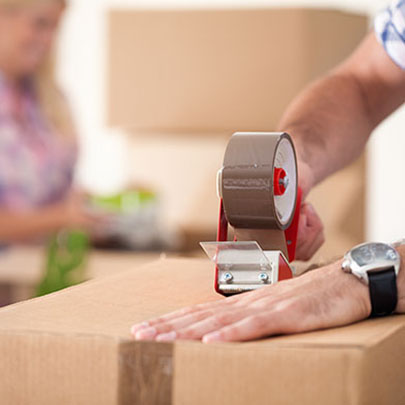 Why We Like Moving In Reading
Reading is a modern town with plenty of infrastructural investment going on. Nevertheless, it is not a soulless place. In fact, it has been around since the eighth century although some Roman remains indicate it may be even older than that. Consequently, Reading has an historic centre and plenty of older buildings among the new.
For some, the fact that Reading has so many large companies operating from the town is of huge importance. For example, Microsoft, Huawei, Verizon and Cisco all have offices in Reading. Furthermore, there are many smaller companies operating from the various business parks in the town. In short, you can expect many job opportunities in its generally prosperous and thriving economy.
As a cultural hub, Reading has plenty to offer, too. For instance, you will find more than one theatre in the town. Moreover, there is a well-supported professional football club and a popular annual half Marathon. The local bus network is good but proximity to the M4 and M40 motorways makes getting to and from Reading easiest by car. In the end, we like Reading because:
Paddington to Reading by train takes half an hour, if that.
The town is close to Heathrow Airport.
Schools in Reading are good, generally speaking, and there are grammar schools still run in the town.
Why Volition Removals Reading is the Right Company to Choose
From the outset, we'd like to make it clear that our man and van service is perfect for home removals in Reading. This is because, with our fleet of vans, no job is too large. There again, there isn't a removal job we won't take on because it is too small, either.
At Volition Removals, we also know our way in and around Reading. That's a good thing because when you are paying by the hour, you do not want to get help up in delays on the road. Furthermore, as an established Reading removals firm, we'll strive to get your move carried out smoothly and without hold-ups, every time.
Understandably, perhaps, we don't think you should take our word for what a reliable and professional firm we are. Therefore, we'd recommend taking a look at some of our reviews. These will attest to our high levels of customer service more than enough. No doubt, they will lead to greater confidence in our many strengths.
Experience in all removals work throughout Reading.
A reliable service whether you have a five-bedroom house or something smaller, such as a bedsit, for example.
A cost-effective and clearly laid out pricing structure.
Helpful guidance offered for everyone who is moving.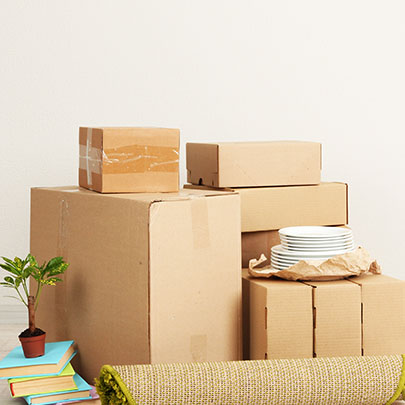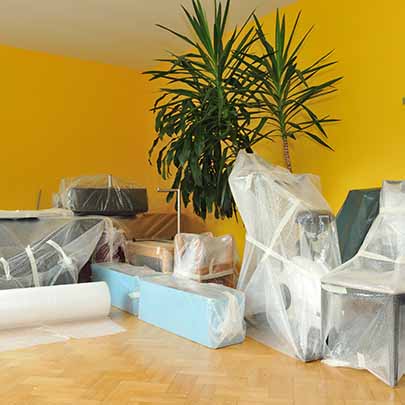 For some, finding temporary storage is a hassle they could do without, even when relocating a short distance away. At Volition Removals, we will therefore take the strain out of this aspect of moving. Our operatives can, for example, store an item you don't want in your new home yet. Temporary or not, this means you won't feel cluttered in your new home.
Ask us to put certain items into storage on your behalf at a local self-storage facility.
Book us to take certain belongings to our preferred storage facility.
When you want your items back, simply book us to collect then and deliver them to you.
Packing Materials for Your Move
Turn to us for high-quality packing materials. As a professional removals company operating in Reading, we would not recommend using inferior products. Otherwise, your belongings might get damaged! Instead, you should ask us to provide you with professional materials prior to your move.
We supply packing boxes of differing sizes – small, medium and large.
We offer professional packing tape and bubble wrap for greater levels of protection.
Ask us about wardrobe boxes, ideal for transporting clothing and for packing clothes rapidly.
Furniture Removals Reading
Throughout the entire RG1 postcode area, our Reading man and van services are available for furniture removals work. Even if they aren't moving, inhabitants of Reading who want furniture shifted can call on us to do the heavy lifting.
Firstly, this means we take on this physically demanding work for you.
Secondly, we can help to get bulky items up and down stairways without damaging the walls.
Of course, we can also collect furniture you've bought and transport it to your home, as well.
Removals Pricing Plans
1 Man & Van
£50 +Vat/hr
(+10% Weekends)
Ideal for bedsits and student moves
Light Items
Items requiring care
2 Man & Van
£70 +Vat/hr
(+10% Weekends)

Ideal for smaller 1 – 2 bed moves
Moving Furniture
Moving Artwork or stock
3 Man & Van
£90 +Vat/hr
(+10% Weekends)

For Bigger Moves
Homes with lots of possessions
Ask about bigger jobs.
Given there are so many business units in Reading, it should come as no surprise that we also undertake office removals in the town. As you should expect, all of the same professionalism is on offer for office relocations as house removals. As such, our man and van service is at your disposal for a range of commercial moves. These include stockroom relocations, office clearances and office expansions. Call us today to find out more about our office removals in Reading.
Removals Packing Service Reading
In Reading, we can help you to pack prior to your move. This is helpful if, for instance, you only have limited time at your disposal before moving. There again, you may simply not want to pack and would prefer us to do it for you. Either way, we can help.
We pack items carefully so they are properly protected in their respective boxes.
At Volition Removals, we can pack all – or just some – of your belongings, depending on your preference.
We only use professional packing materials, such as wardrobe boxes and packing tape.
House Clearances in Reading
Our Reading man and van home removals work enjoys a well-deserved reputation in the town. So, too, does our house clearance work. Whether you need a house clearance to be conducted after probate or want a property cleared after tenants have moved out, we can assist. In fact, our man and van service is ideal for clearing a property entirely. So, if you want a professional and compassionately conducted house clearance in Reading, get in touch
Art and Antique Removals Reading
Both art and antiques require special attention when it comes to moving them. This is why our professionally run man and van service is a good choice if you need to move yours. Perhaps you have sold an item to a dealer? There again, you might want something heavy moved from one room to another. Furthermore, you might want us to collect an antique you have bought so it can be delivered to you? Whatever your requirement may be, our art and antique removals in Reading are second to none.
Reading is a university town in its own right. What's more, there are plenty of students who live in Reading who commute to London for their studies. Nevertheless, finding a cost-effective removals service that students can rely on isn't always easy in the town. Thankfully, Volition Removals' service is geared towards the needs of students in Reading. Why pay more when you are changing accommodation when a man and a van is all you may need?
Flat Pack Assembly Reading
As a removals firm in Reading, we take flat pack furniture apart all the time. Rather usefully, we are also well-versed in reassembling it. This means that there isn't an item of furniture we cannot handle. If you have bought flat pack furniture and don't want to go to the trouble of assembling it, then why not ask us to do so instead? We will do a great job and we can even pick your furniture up for you, as well, if wanted.
Book Your Parking in Advance
If you have a driveway available, then you won't need to worry about a parking bay suspension. That's not the case if you only have on-street parking, however. As a result, you will need to book a suspension. Do this through West Berkshire Council, in the first instance. That said, you can also arrange parking permits via Reading Town Council, too, so check with them which you'll need in your area. The point is to ensure you can get the van as close to the loading area as possible.
Reading Moving House Checklist
As a result of our extensive experience with removals, we have produced a moving house checklist to help people with their Reading house move. It should help you to get to grips with all aspects of house moving. You will find out what you need to do as soon as possible as well as the jobs that will come closer to the actual moving date. Therefore, you should be much better prepared for your move.
Meet the team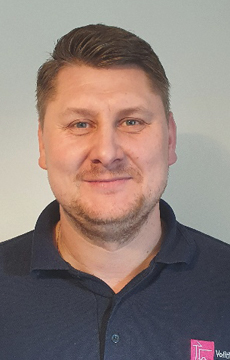 Paul is one of the founders of Volition Removals and comes with many year experience in the industry.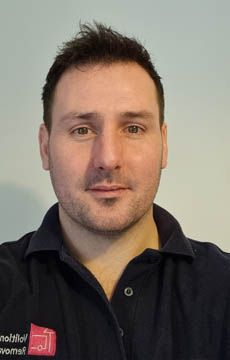 Rick is another of the founders and tends to work back office. You might occasionally see him on jobs too.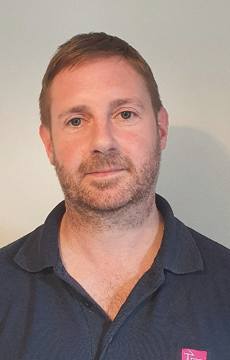 Simon is one of the most experienced removal specialists in the company and a regular face you can expect to see on removal jobs.
Reading Removals FAQs
How much will a removals service cost in Reading?
As a guide, a typical two-bedroom house relocation in Reading that needs one van and two men would take about five hours, depending on how far needs to be travelled. On a weekday, this would mean spending as little as £300 + VAT, or even less in some cases. Small bedsits would be even cheaper and could even cost under £100 + VAT, especially if the properties are reasonably close to one another.
Is being insured for house removals in Reading important?
From a legal standpoint, insurance isn't essential for house moves in Reading or anywhere else. It can be very handy, however. Why? Because without it, you could be liable if someone were to be injured as you move items onto the street. At Volition Removals, we have public liability insurance to cover such eventualities. We also cover your belongings up to £30,000 as standard for accidental breakages although this is seldom needed.
Can Volition Removals handle moves even if I'm not around?
Yes, we can! This is good news if you are out of the country on business, for instance. So long as we can gain access to the properties you are moving out of and into, we will be able to get the job completed.
Is hiring a self-drive van for a Reading house removal a cheaper alternative?
On the face of it, a self-drive van for a Reading relocation might be less costly. However, you won't get the same level of manpower or expertise. This can be crucial when lifting bulkier items, for example. Equally, you won't have to return the van after the move, so you can get on with settling in instead.
When should I book my home removal in Reading?
The answer to this question is as soon as you know when your moving day will be. For some buyers, this might be when their chain is completed. Equally, it could be on the first day of your new tenancy if you rent. The more time there is to plan, the smoother the job will be. Please note, we can estimate your Reading removals job in advance of your date being set, however.
Some Of The Areas We Cover
We cover the whole of London, don't worry if you can't see your precise location here, we can accommodate.
Like the look of our site? Why not get in touch with our sister company Volition Digital, they build sites, do SEO and much more.