Removals Clapham
Removals Clapham | Man & Van Clapham
Whatever you need moving we're here to help
Our Clapham Removal Services
Packing Service
Flat Pack Assembly
Absolute Care Standard
Storage
Credit Cards Accepted
5-Star Rated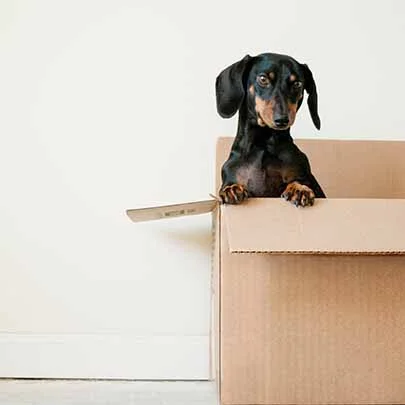 Welcome to Volition Removals Clapham, your one stop shop for all your removal company needs and one step closer to making the perfect move! Backed by highly trained, friendly and reliable staff, the Volition Removals Clapham team provides comprehensive removal services at affordable rates, but don't take our word for it, check out our great reviews on Google.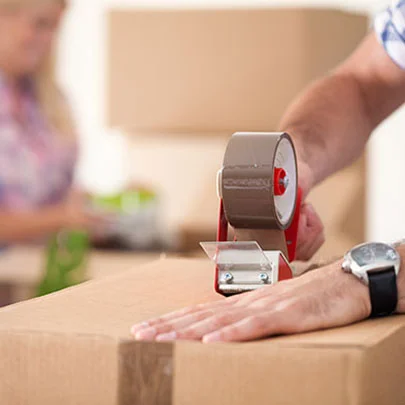 Our house removals service in Clapham is easy to book. For a truly professional house removal Clapham residents will be delighted with, simply pick up the phone and call us. Alternatively, fill in our contact form and we'll take it from there. Your Clapham removals booking will involve:
A visual assessment of your requirements via a video call.
A chat about what sort of service you might need for your number of possessions.
An estimated costing that will be as accurate as possible.
Once you are satisfied that our quotation meets your expectations, a deposit fee will be taken and the booking will be confirmed.
Parking permits then need to be arranged for your moving day.
The remainder of the fee will be paid after the removal service in Clapham has been carried out.
When a smaller scale removal job is called for, our man and van Clapham service is just the ticket. Affording a greater degree of flexibility and cheaper than other services you might find in this part of South London, our man and van Clapham option is ideal if you have a few bulky items you need moving while you do the rest yourself, for example. Need a bed, wardrobe or a settee moving? If so, then check out our competitive rates. Our man and van Clapham service is designed for people moving from furnished flats or for the residents of house shares who are moving on, among others. It is ideal for:
Student or Flat Sharers
Moving Individual Bulky Items
Art & Antique Removals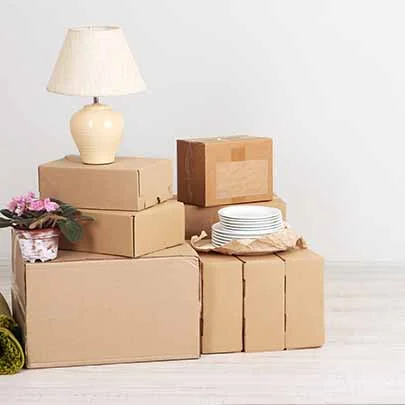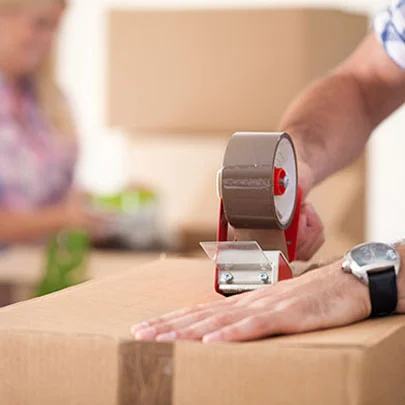 Why We Like Moving in Clapham
Clapham, a popular area located in zone 2 of south west London, is a fantastic place to buy houses. Clapham is popular among young professionals for its vibrant night-life and highly accessible transport, while the quality of local schools and green spaces, including the famous Clapham Common, makes it attractive to families. Transport and architecture in Clapham are both well-developed and interesting defined by the many Edwardian and Victorian properties that provides a pleasing selection for aspiring residents.
As house prices have risen in Clapham inline with its desirability, the area has become one of the busiest areas for us with full home packing and moving services happening on almost a weekly basis.
Its not just big house moves we cater for! As has occurred across a lot of London, the numbers of flat renters has increased significantly in recent years and Clapham has been no exception. Our lighter weight Man and Van services in Clapham offers an affordable and comprehensive service in this regard. A popular option for those just looking to move a small numbers of personal possessions but have too much to take in a taxi.
Well connected to London
Fantastic Amenities
Friendly Community
Choosing from the removal companies in Clapham
Why choose us out of the removal companies in Clapham? When moving in the area there are a number of things that we pride ourselves on; our understanding of traffic flows and parking restrictions in addition to the care and attention your good receive and the quality of our communication.
Traffic flow down the high street in Clapham, the SW4 area at peak times can become gnarled up with traffic and can add unnecessary time to a removal job. Fortunately having an intimate knowledge of the area means that we know the alternative passages, which can often save significant amounts of time from the standard high street routes. Furthermore, our understanding of the local parking restrictions means that we can advise on what you need to do to ensure appropriate parking is available. The length of time for any move can be greatly affected by the walking time between between the van and property.
If you're looking for Clapham removals call us today and experience a smooth and efficient home move that you'll tell your friends about.
5 Star Rated
Familiar With Your Area
Competitive Pricing
Absolute Care As Standard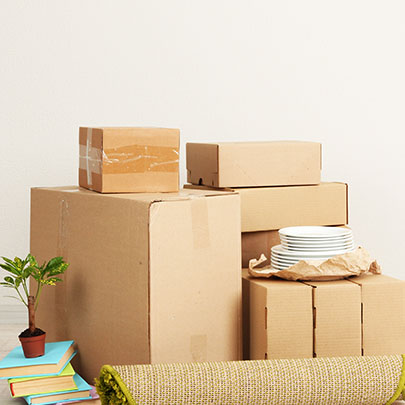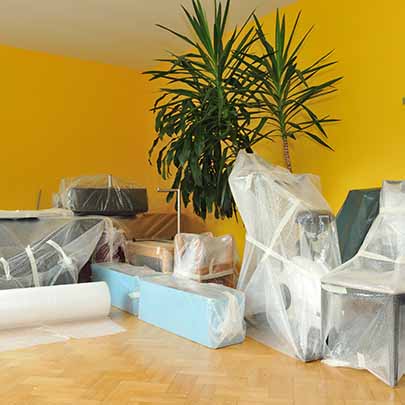 We're well connected with all the storage firms across London including Clapham. If you have goods that need moving from into storage for short or long term purposes we've got you covered with our wide range of options.
Store your Goods with Us
Pick a storage Facility of your choice
In either situation we'll collect and deliver
Removals Packing Service Clapham
Want to sit back and relax while you goods are carefully, packed and inventoried for you move, we are more than happy to help. Our pricing model means that what ever service you require, you only pay for the time we spend, subject to our two hour minimum for 2 man jobs.
Removals Packing
Provision of Removal Boxes
Delicate And Fragile Items Given The Care They Need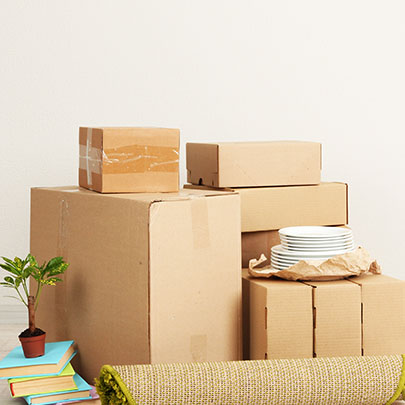 Removals Pricing Plans
1 Man & Van
£50 +Vat/hr
(+10% Weekends)
Ideal for bedsits and student moves
Light Items
Items requiring care
2 Man & Van
£70 +Vat/hr
(+10% Weekends)

Ideal for smaller 1 – 2 bed moves
Moving Furniture
Moving Artwork or stock
3 Man & Van
£90 +Vat/hr
(+10% Weekends)

For Bigger Moves
Homes with lots of possessions
Ask about bigger jobs.
Student moves in Clapham are one of our specialities. Given that many students in this part of the capital will share with others and commute to their respective campuses by public transport, we know that many people won't have a car or even a driving license in some cases. That's why a straightforward man and van service in Clapham is ideal. It is cost-effective, takes a short period of time to carry out and can be booked with ease. Whether you are moving to student accommodation in Clapham or need to transport your belongings back home, call Volition Removals to help!
Flat Pack Assembly Clapham
Given that we conduct so many house removals in Clapham these days, it is hardly surprising that our operatives are experts in flat pack assembly. We take furniture apart and reassemble it for our customers who are moving in Clapham and elsewhere in London. As such, we can also assemble newly purchased flat pack furniture on your behalf, too. Simply take receipt of your flat packed items and book us to put them together for you. Why go to the hassle of doing it yourself when we can carry out flat pack assembly for Clapham residents at such a reasonable price?
If you are seeking professional office removals in Clapham, then look no further. As an experienced office removals firm Clapham business owners can rely on, there is no better place to turn. At Volition Removals, we will ensure your office is emptied on time ready to be cleaned for the next tenant and make sure your items are delivered safely to your next set of premises. We deal with office removals throughout Clapham and the rest of South London, as well as further afield, so why not let our team do some of the heavy lifting so you can get back to work sooner?
House Clearances in Clapham
Anyone who has a house clearance job in Clapham can turn to Volition Removals with confidence. Our man and van service is often all that is needed to clear a room from a house share or to deal with the entire contents of some flats. However, if you have a larger property in Clapham that needs to be emptied, then we have the manpower to deliver, as well. Our house clearance work in Clapham is conducted sensitively as we know that these sorts of jobs will often follow the death of a loved one.
Packing Materials for Your Move
If you are moving to Clapham or need a removals job because you are moving out of the area, then it is highly likely you will want high-quality packing materials. When it comes to moving home, Clapham residents will often make do with inferior packaging materials and this can be a false economy. Instead, why not turn to the experts at Volition Removals? We have everything necessary for office moves in Clapham as well as house removals and shifting one-off items. We stock:
Large, medium and small boxes designed all sorts of uses.
Packing tape that provides extra strong seals around boxes and bubble wrap.
Wardrobe boxes, ideal for ensuring clothes arrive in mint condition.
Furniture Removals Clapham
Volition Removals offers furniture removals in Clapham that are unbeatable. All too often, the furniture removals Clapham residents opt for mean items get damaged. This is not the case with the expert movers and handlers at Volition, however. We know just how to pick up bulky items, like sofas and beds, so that they don't get damaged in transit. Furthermore, our staff will handle wardrobes and desks in such a manner that they won't scrape walls or knock over other belongings as they are lifted. Our service is:
Cost-effective
Ideal for moves within Clapham
Handy for getting rid of unwanted furniture
Book Your Parking in Advance
If you are moving into the southern part of Clapham that is in Wandsworth, then you will need to book a parking bay suspension near to your new residence on the day of your move. Call the council or enquire online to make this arrangement so your relocation to Clapham will go without a hitch. Residents to the north of Clapham Common will usually need to do the same with Lambeth Council. Bear in mind that the longer notice period you give for your removals job in Clapham, the less your parking bay suspension is likely to be charged for by the council.
See Our Moving House Checklist for Clapham
If you want to make sure your move goes as smoothly as possible, why not have a look at our moving house checklist we suggest starting to get prepared at least 6 week in advance of your move. Don't worry if you have less time, you can easily do it quicker, see the schedule – Moving house checklist
Meet the team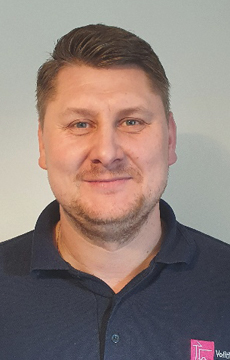 Paul is one of the founders of Volition Removals and comes with many year experience in the industry.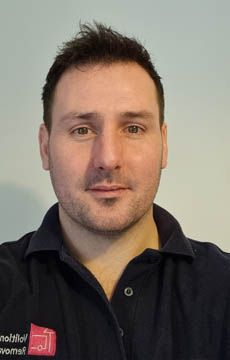 Rick is another of the founders and tends to work back office. You might occasionally see him on jobs too.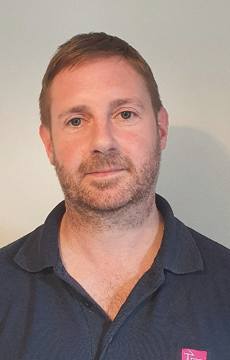 Simon is one of the most experienced removal specialists in the company and a regular face you can expect to see on removal jobs.
Removals Clapham FAQs
How much does moving house in Clapham cost?
Of course, it all depends on your exact requirements but for two men and a van in Clapham, the hourly rate is £60 per hour plus VAT. We typically run 3.5T Luton Box vans, which is ideal for most removals in Clapham. An average two bedroom flat might take between 5 and 7 hours depending on driving time and the number of possessions. At our rates, this would mean somewhere between £300 to £360 plus VAT for a Clapham removals job.
How long will my removal job in Clapham take?
A typical two bed flat with easy access will take 2 to 3 hours to load, plus the driving time to your destination and between 1 and 2 hours to unload. Of course, even a two bed with a lot of possessions could easily take longer and the same would go for a property with fewer items which would take less time. Request a video assessment to make sure you get the most accurate quote for your Clapham move.
What insurance cover will there be for my removal service in Clapham?
We are insured as standard to £30,000 for goods in transit and have £1m public liability. If you have a piece of furniture, art or other item and the value is over £30,000, please notify us in advance and we will extend our insurance for your collection and delivery job in Clapham.
Can you help with packing my goods?
Yes we can. This is a standard service we offer and is charged on an hourly basis, so it depends on how many belongings in Clapham you have to pack up. We can charge a reduced hourly rate for this packing service, depending on the nature of the job. Enquire for more details as your quotation will depend on the number of operatives needed for your job.
How do I arrange a parking suspension in Clapham?
You will need to arrange your parking suspension with the local borough council. In Clapham's case, this means Lambeth council or Wandsworth council depending on your exact location.
Some Of The Areas We Cover
We cover the whole of London, don't worry if you can't see your precise location here, we can accommodate.
Like the look of our site? Why not get in touch with our sister company Volition Digital, they build sites, do SEO and much more.