Removals Chelsea
Removals Chelsea | Man & Van Chelsea
Whatever you need moving, we're ready to help
Our Chelsea Removal Services
Packing Service
Flat Pack Assembly
Absolute Care Standard
Storage
Credit Cards Accepted
5-Star Rated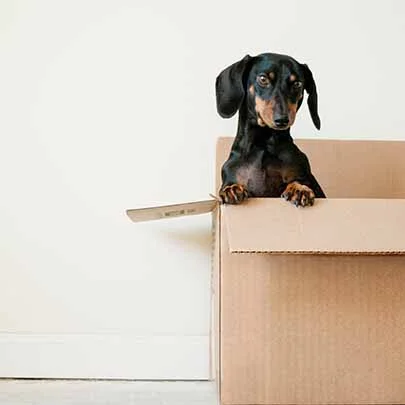 Removals & Man and Van Services in Chelsea
Moving house or office is often an upheaval but it can be made a lot more tolerable if you get the right help. If you are a home or business owner in the affluent area of Chelsea, then you can rely on Volition Removals Chelsea to provide a high level of assistance. We offer a complete removal service, something that will lighten any removal-day load. As a local removal company operating in Chelsea, we comply with a strict code of conduct, which includes the commitment of all our staff to adhere to the highest levels of professionalism.
With Volition Removals, you will get conscientious handling of all your belongings. With all removals in Chelsea, careful practices in wrapping and packing can be expected every time. What's more, we have an approachable team who will always aim to provide you with effective solutions to any particular removal problems that may occur.
How to Book Your Removal With Us
We operate a straightforward booking system at Volition Removals Chelsea. Simply call us or fill out the online form to request pricing for your move in Chelsea. What we need to know is:
The sort of man and van service in Chelsea you need, for example, whether you live in a flat, are moving offices or need a full house removal.
Approximately how many possessions you have, something we can estimate based on the size of your current residence.
The distance you are moving to, from or within Chelsea so we can estimate the time it will take to travel.
Whether you have any one-off items to move, such as garden sculptures.
Once we have that information, we'll provide you with a tailored quotation for your Chelsea move.
Your booking will be confirmed upon receipt of a downpayment with the remainder payable on completion.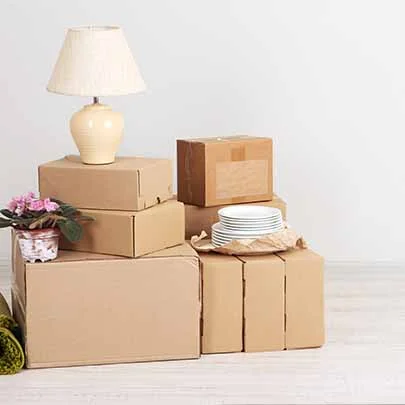 Book Your Parking in Advance
With all removals in Chelsea, booking a parking bay suspension is a good idea unless you have a private driveway that can accommodate one or more vans. To do this, you will need to contact the Royal Borough of Kensington and Chelsea and inform them why you'd like to book a parking bay near to your home.
Chelsea House Moving Checklist
At Volition Removals, we know that moving home can be stressful with so many things you need to remember to do, That's why our house moving checklist is so useful. Make use of it whether you are moving from one flat in Chelsea to another, relocating from a family home to another part of the capital or moving to Chelsea for the first time.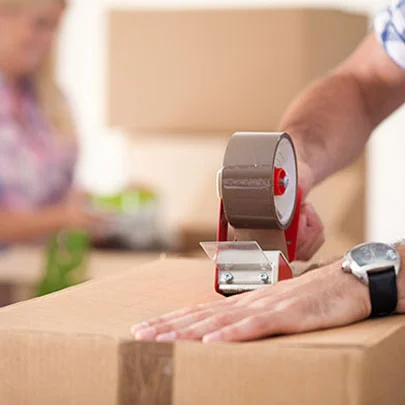 Small Home Removals In Chelsea
When a smaller scale removal job is called for, our man and van Chelsea service is just the ticket. Affording a greater degree of flexibility and cheaper than other services you might find in this part of West London, our man and van Chelsea option is ideal if you have a few bulky items you need moving while you do the rest yourself, for example. Need a bed, wardrobe or a settee moving? If so, then check out our competitive rates. The service is designed for people moving from furnished flats or for the residents of house shares who are moving on, among others. Ideal for:
Student or Flat Sharers
Moving Individual Bulky Items
Art & Antique Removals
Choosing One of the Best Removal Companies in Chelsea
Why choose us out of the removal companies in Chelsea? When it's time to move to a new home or new office premises, you will want a professional moving service and value for money. On top of this, we offer efficiency plus a prompt and friendly service. Additionally, all good London removal companies are required to have adequate insurance in place to protect the possessions of movers.
Volition Removals Chelsea protects your belongings with goods in transit insurance up to £30,000. Furthermore, we have £1 million in public liability coverage. We employ trained and experienced staff members who are able to cater for any special items, which may be fragile in nature such as china, glassware and rare and precious ornaments. Our staff are also experienced in moving delicate artwork and always come prepared to jobs with packing blankets, extra boxes and materials to ensure the smooth running and safe delivery of your goods.
Volition Removals Chelsea can cater for all your moving requirements including packing, loading and moving plus the provision of boxes, packing tape and other packing materials. Our ultimate goal is to make your job as hassle-free as possible. We pride ourselves on the level of quality we provide.
If you would like a non-obligatory free quotation for your job, please contact us today through our quote form or call on one of the numbers provided in the footer at the bottom of the page.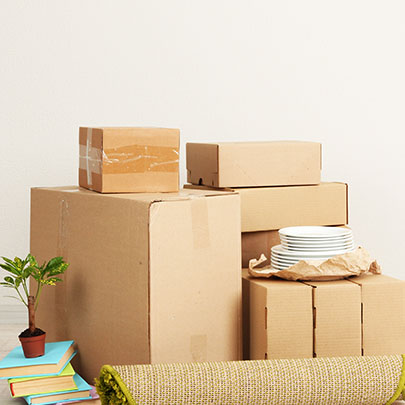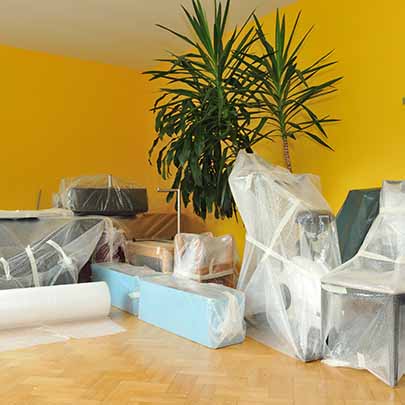 Volition Removals Is Right Removal Firm For Your House Move in Chelsea
Because we operate with a man and van service and have large Luton vans at our disposal, we can offer the flexibility that Chelsea residents are looking for. We can scale up our service for larger jobs and scale it back, when needed, too. This means you only have to pay for the work you actually need.
With our 5-tonne vans, we can deal with large and bulky items. We can also provide you with just as professional service if you currently lodge in the area and only have a few personal possessions to move to your new home. With local knowledge of Chelsea's busy streets, we'll get the job done efficiently!
5-star ratings
Familiarity with Kensington and Chelsea
Competitively priced
Absolute care of your belongings is our watchword
Why We Like Moving in Chelsea
Chelsea is one of the most affluent areas of London and boasts an enviable array of services and entertainment nestled in often grand and opulent surroundings. The popular Kings Road is a trendy centre for shopping and eating, with a wealth of cultural spots that not only make the area a great place to live but also to visit.
Some of our favourite spots in the local area include the Saatchi Gallery, which is free to the public and often filled with thought-provoking exhibitions. The National Army Museum for those with an interest in history and for those just looking to take in the local architecture, we recommend taking a walk along the riverside to see the Albert Bridge, a grade II listed road bridge that connects Chelsea with Battersea on the other side of the River Thames.
Great places to eat are numerous in Chelsea ranging from the expensive and popular Bluebird to Cote Brasserie for the more budget-conscious.
Moving within Chelsea is not without its challenges, however, with the area often being packed with tourists and residents alike. As such, we recommend always planning ahead with suspended bays for parking and choosing times of the day with the lowest levels of traffic to help expedite your move.
We like Chelsea because:
It is a vibrant part of London
The cultural scene is superb
There is a great deal of choice of accommodation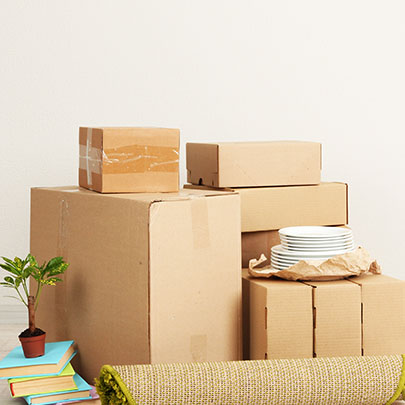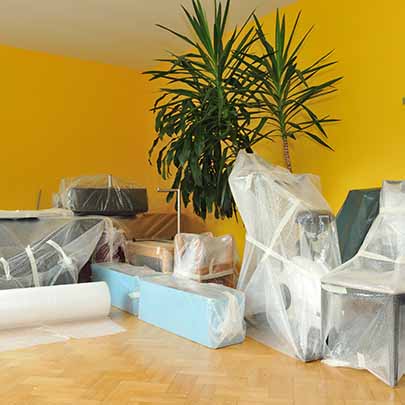 Removals Packing Service in Chelsea
Want to sit back and put your feet up while your goods are carefully packed and inventoried for your move in Chelsea? We are more than happy to help. Our pricing structure means that whatever service you require, you will only pay for the time we spend packing for you. This is subject to our minimum two-hour charge for two-man jobs.
Removals packing handled by experts
Provision of high-quality removal boxes
Delicate items given additional attention
We're well connected with all the storage firms across London including those in Chelsea. If you have goods that need moving from into storage for short or long term purposes, then we've got you covered with our wide range of options.
Store your goods with our trusted storage provider
Select a storage facility of your choice
Either way, we can collect and deliver for you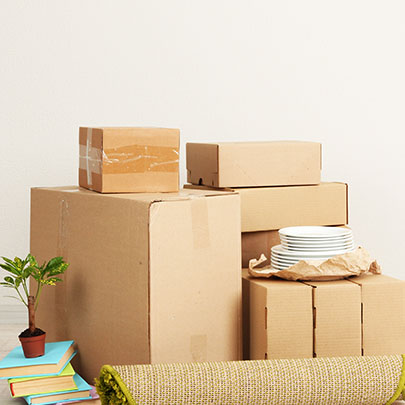 Office Removals in Chelsea
The man and van service in Chelsea we provide is not just good for house removals but is also ideal for office moves. We undertake office removals in Chelsea throughout the borough for sole traders and much larger enterprises alike. We are geared up to meet all your commercial priorities when moving, including the safe handling of office equipment.
Packing Materials for Your Move
If you are already thinking about packing for your Chelsea removals job, then why not consider our professional packing supplies? We have top-quality packing materials you can make use of to thoroughly protect your belongings.
Wardrobe boxes designed for moving clothes
Small, medium and large packing boxes that are sturdy and durable
Professional bubble wrap for additional protection
Removals Pricing Plans
1 Man & Van
£50 +Vat/hr
(+10% Weekends)
Ideal for bedsits and student moves
Light Items
Items requiring care
2 Man & Van
£70 +Vat/hr
(+10% Weekends)

Ideal for smaller 1 – 2 bed moves
Moving Furniture
Moving Artwork or stock
3 Man & Van
£90 +Vat/hr
(+10% Weekends)

For Bigger Moves
Homes with lots of possessions
Ask about bigger jobs.
Chelsea House Clearances
Volition Removals deals with house clearances throughout West London including many that take place in Chelsea. This service needs to be handled delicately, especially if the job is required as a result of a death in the family. You can be sure that you will get a professionally managed house clearance job in Chelsea from our team no matter why you need a property to be cleared.
Student Removals Chelsea
Chelsea is home to many students from both the UK and overseas. The location means that numerous different educational establishments are within easy reach. As such, we handle numerous student moves in Chelsea, both mid-term and at the end of the academic year. If you only have a few larger items to move – as many students will – then our Chelsea man and van service is ideally suited to your relocation.
Art and Antique Removals in the Royal Borough of Kensington and Chelsea
Moving works of art requires additional skill and an even greater level of care. We have the relevant experience and know-how at Volition Removals, having handled some expensive and rare artworks for our clients before. We are also well-versed with all aspects of antique removals, something to bear in mind whether you are moving or simply relocating your antique possessions to another address.
Furniture Removals in Chelsea
Man and van removals in Chelsea suit many types of jobs but they really come into their own when furniture needs to be moved. Our moving and handling training means that even very bulky items – such as corner settees, for example – can be removed without fuss. We'll remove furniture from your home, deliver it to you or even arrange for it to be disposed of. Just ask us how we can help.
Meet the team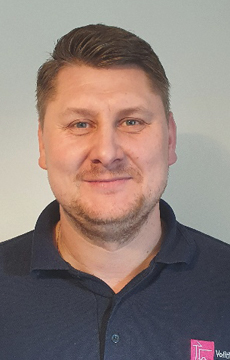 Paul is one of the founders of Volition Removals and comes with many year experience in the industry.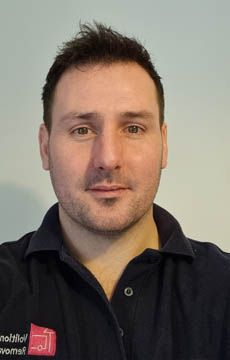 Rick is another of the founders and tends to work back office. You might occasionally see him on jobs too.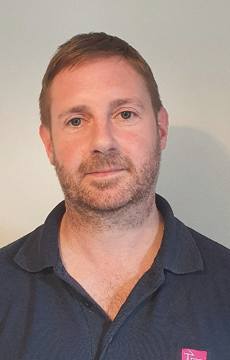 Simon is one of the most experienced removal specialists in the company and a regular face you can expect to see on removal jobs.
FAQs
How much will removals work in Chelsea cost?
We charge by the hour. Therefore, a typical move from one address to another in Chelsea won't cost a great deal because not much travel time will be involved. Packing a two-bedroom home with two men and one van should take two or three hours to load. Assuming a further two or three hours will be needed to travel and unload, the job could take as few as five hours. This would cost £300 + VAT, for example, with a weekday move.

Does Volition Removals Chelsea have a good reputation in the borough?
We'd recommend simply reading some of our glowing testimonials. We think they tell their own story about our dependability and professionalism.

Can you help with domestic appliances?
Yes, we will try to help in all circumstances. It is best to try to disconnect your dishwasher and washing machine before your moving day, however. Defrost your fridge and freezer the day before you plan to move.
Is insurance important when moving in Chelsea?
Yes, it is. Some man and van operators don't have it. However, we are geared up from professional moves at Volition Removals, so you can expect more than adequate cover during your move.

When will I need to pay for my removals job in Chelsea?
We ask for an initial deposit to confirm your booking. Once your removals work in Chelsea has been completed, we will ask you to pay the remaining sum.

Some Of The Areas We Cover
We cover the whole of London, don't worry if you can't see your precise location here, we can accommodate.
Like the look of our site? Why not get in touch with our sister company Volition Digital, they build sites, do SEO and much more.