Removals Islington
Removals Islington | Man & Van Islington
Moving to Islington? We are here to help.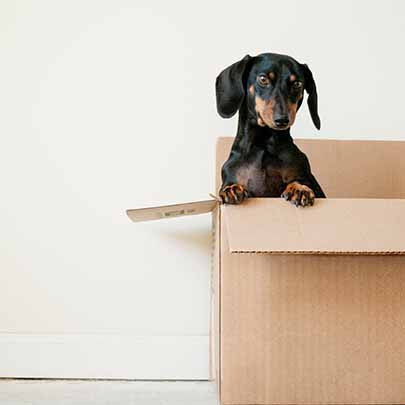 The London Borough of Islington stretches from Clerkenwell in the south to Archway on the Holloway Road in the north. As a large and diverse part of inner North London, it has much to recommend it. Moving to Islington usually takes careful planning because there are so many factors to consider, not least the traffic. For removals Islington movers can rely on, the team of professionals at Volition Removals is second to none. Our house removals in Islington are five-star rated. Whether you are moving flats in Islington or need a full house removal service, we can help. Regardless of whether you new address is in the Angel, Highbury or Holloway, we will make your Islington move go without a hitch. What makes our Islington removal services so good?
A man and van in Islington is ideal for most moves where access with a very large truck on a busy residential street might be impractical. We have Luton vans and other sorts that can carry out most moves within the borough promptly and efficiently. For most flats and terraced homes in Islington, a man and van service will suffice. However, if you have a larger home or are moving to Islington from another part of the country, we will still have the manpower to make the move a success!
In fact, we would recommend a man and van in Islington for jobs other than removals work. Even if you are not changing your address, we can provide an Islington man and van service to take bulky items to the refuse and recycling centres on Hornsey Street or Liverpool Road for you. Need to pick something up you have just bought and have it taken to your home? If so, our Islington man and van service will be ideal.
When moving, our man and van Islington service will be suited to:
Students living moving into shared accommodation
House and flat sharers who have found their own accommodation
People who want help with moving works of art or antiques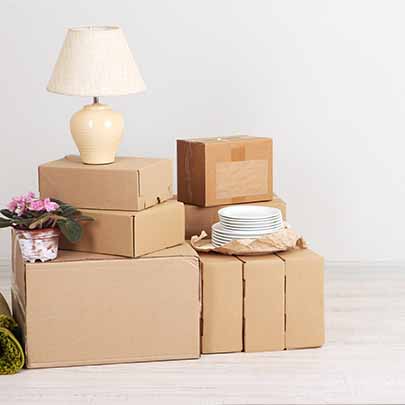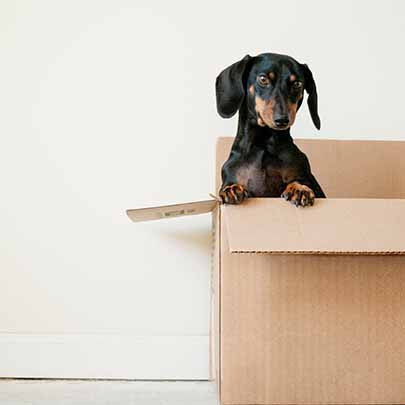 We make the process of booking removals in Islington as simple as we can. There are very few steps to the booking process at Volition Removals but we still take the time to offer as accurate an estimation as possible. To book an Islington removal with us complete our contact form or call us.
We will assess your move, estimating the size of the job based on your property or from a video of your belongings.
We will then provide quotation based on our best estimation.
We will take a deposit payment once you are satisfied with out quotation.
Your Islington removal will then be confirmed.
After your move in Islington has been carried out to your satisfaction, the remaining payment will be due.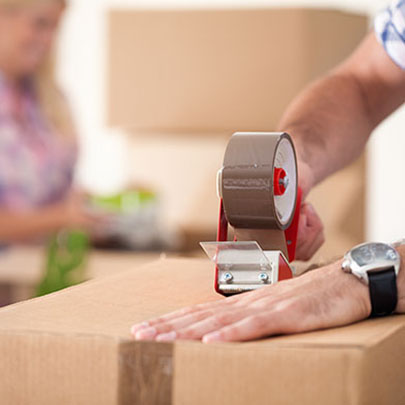 Why We Like Moving In Islington
Whichever part of Islington you are planning to move to, there is something to be said for it. The charming residential area of Barnsbury, for instance, offers convenient access to the City of London and the West End as well as being close to King's Cross, of course. Then there are the many pubs and music venues that make up the Angel. In Highbury, the impressive Emirates Stadium is one of the big landmarks, a superb sight for all fans of Arsenal Football Club.
Moving to Islington also makes sense if you want to make use of public transport to get around. There are numerous bus routes that criss-cross the borough as well as plenty of rail services. The overground network can be accessed via the stations at Upper Holloway and the Caledonian Road, for example. Hop on a Victoria Line service on the tube from Highbury & Islington or take the Northern Line from Angel or Archway. The Piccadilly Line also has multiple stops in the borough.
Islington also has some great shops, not just the chain stores but independent retail outlets. Head to the area around Charlton Place or Islington Green for some of the best ones. Overall, we like Islington because:
It has great restaurants and bars
There are cinemas, music venues and theatres all within the locale
It has a true sense of community in each corner of the borough
Why Volition Removals Islington is the Right Company to Choose
When moving home in Islington, hiring professionals with prior experience of the area is a must. That is exactly what we provide at Volition Removals – know-how with removals and Islington at the same time. Whether it is knowing the best way to get an antique wardrobe through a tight door or the best way to get from Highgate Hill to Percival Street while avoiding the A1 in the rush hour, we have the necessary experience.
Unlike some man and van firms operating in Islington, Volition Removals has the right sort of insurance to cover your possessions when they are in transit. Your items will be covered for up to £30,000 and we have even greater coverage thanks to our public liability insurance. So, whether you are moving to Islington, relocating out of Islington or simply moving from one part of the borough to another, you'll be in the hands of professionals when you choose Volition Removals.
We will provide a no-obligation quotation for any Islington house move. Our services are:
Highly rated by many satisfied customers
Provided anywhere in Islington and the rest of North London
Competitively priced
Delivered with professional courtesy and care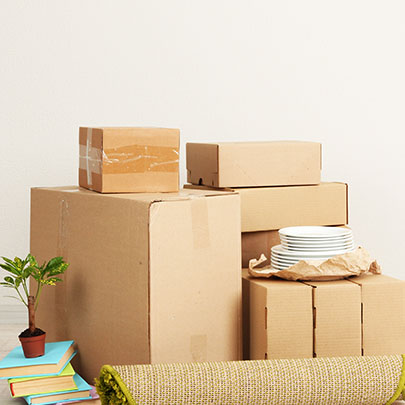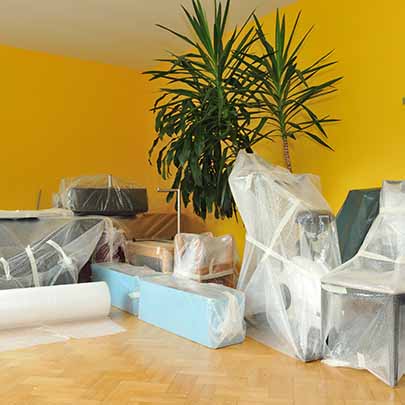 When moving, you may need storage in Islington. We can take care of all your Islington storage needs and transport heavy items on your behalf to lighten your load. We'll even provide storage solutions for clients who are not moving in Islington. We provide numerous storage options:
We can place your items into temporary storage in our preferred facility in Cheam.
Find your own storage provider and we'll be happy to transport your belongings there.
We can store your items in a storage facility and you can book us to retrieve them when you're ready.
Packing Materials for Your Move
Moving in Islington will mean taking your belongings out onto the street in the majority of cases. The last thing you want is a box to come apart or for it to split open. That is why we recommend professional packing materials that look after your possessions when they're being carried as well as when they are loaded into our vans. We can provide you with:
Moving boxes of various sizes
Durable packing tape that is up to the job of sealing boxes properly
Wardrobe boxes, packing paper and bubble wrap
Furniture Removals Islington
Whether you live in N1 or EC1, our furniture removals service in Islington is perfect for when you have large pieces that need to be transported safely. Why try and lift awkward pieces of furniture like dining tables or wardrobes when we can turn up and convey them out into one of our vans? A man and van service in Islington is often all that is needed for a first rate furniture removal, so why pay more?
We will move furniture in Islington on a straightforward hourly rate
Ideal for delivering furniture you have sold to your buyer
Clear out unwanted furniture and make more space in your home
Removals Pricing Plans
1 Man & Van
£50 +Vat/hr
(+10% Weekends)
Ideal for bedsits and student moves
Light Items
Items requiring care
2 Man & Van
£70 +Vat/hr
(+10% Weekends)

Ideal for smaller 1 – 2 bed moves
Moving Furniture
Moving Artwork or stock
3 Man & Van
£90 +Vat/hr
(+10% Weekends)

For Bigger Moves
Homes with lots of possessions
Ask about bigger jobs.
Office Removals Islington
When it comes to office removals that Islington's many businesspeople can turn to with confidence, there is no better removals firm than Volition Removals. Our personnel are fully trained in lifting and handling, so we can do all of the hard work while you concentrate on setting your new office up. We are experienced with all types of office removals in Islington, large or small. We cater for home office moves as well as much larger commercial jobs, so do not hesitate to ask us about our service provision for relocating businesses.
Removals Packing Service Islington
In Islington, removals packing services are often in high demand. Some residents of the borough simply do not have the time to pack their belongings up prior to their move. If you'd like to take advantage of our helpful removals packing service in Islington, then please bear in mind that:
We can pack up your items in such a way that you can still access them in the run up to your move.
We will store your belongings in proper removal boxes that are up to the job of protecting their contents on your moving day.
We will wrap items in packing paper to protect them and use bubble wrap for all delicate belongings.
House Clearances in Islington
Our house clearances in Islington are conducted efficiently and with compassion. Often an Islington house clearance will follow the death of a family member so we know it can be a sensitive time. Our professional house clearances operative will take care of everything for you. Bear in mind that we also provide house clearance services in Islington to landlords. If your property needs to be cleared prior to a sale or a new tenant moving in, then we'd be only too happy to help.
Art and Antique Removals Islington
In Islington, art and antique removals services do not come much better than those offered by Volition Removals. We have lots of experience handling expensive artworks and have transported those by famous artists on behalf of our clients before. Moving an original painting or sculpture requires special care given that these are one-of-a-kind items. The same goes for many of the antique removals in Islington we carry out. Why opt for an inferior service, when you could call the experts at Volition Removals to take care of it for you?
Located close to the University of London, the LSE and Anglia Ruskin university, student moves in Islington are a big part of what we do at Volition Removals. Of course, we understand that many students will have limited budgets for their moves. That's why our affordable man and van services in Islington are so popular among students. Want us to help you move some bulky belongings to your student accommodation or to assist you moving back home at the end of the academic year? If so our Islington student removals service is for you!
Flat Pack Assembly Islington
As a business that handles many flat and house removals in Islington, we sometimes need to take flat pack furniture apart only to reassemble it for our clients. This means we know what we are doing with flat packs. Now it is possible to book our Islington flat pack assembly services even if you are not moving. Simply make your purchase and then ask us to come around and do the flat pack assembly job for you. At Volition Removals, we take the hassle out of buying self-assembly furniture!
Book Your Parking in Advance
Parking restrictions come into force in nearly every residential street in Islington. The borough is well-known for its residential parking bays and it may not always be possible to guarantee a spot close to your home for loading or unloading. Without somewhere close by to park, the length of your move can increase dramatically, pushing the price up. That's why we recommend booking a parking bay suspension with the council in advance of your move.
Islington Moving House Checklist
House removals in Islington will run that more smoothly when you have professionals on the job and when you are prepared in advance. Take a look at our moving house checklist which offers many valuable insights into the sort of things you'll need to do as your moving day approaches. In addition, you will find that it will help you to manage your moving day that much better. No Islington resident should be without it!
Meet the team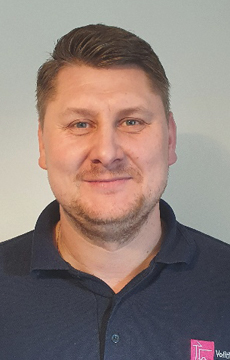 Paul is one of the founders of Volition Removals and comes with many year experience in the industry.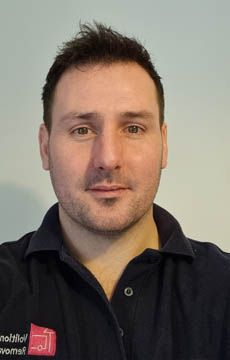 Rick is another of the founders and tends to work back office. You might occasionally see him on jobs too.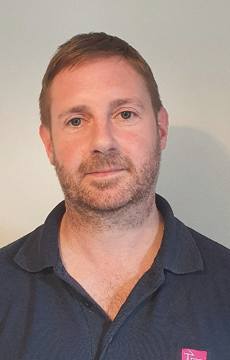 Simon is one of the most experienced removal specialists in the company and a regular face you can expect to see on removal jobs.
Islington Removals FAQs
What's the cheapest way of relocating in Islington?
We charge a low rate for clients who book and Islington man and van service. One man and a van in Islington costs £45 per hour plus VAT. If you can cope with just one man, then this will suffice. Most two bedroom properties will need two men and a van so that the job does not overrun, however. At Volition Removals, the competitive fee for this is £60 per hour plus VAT for weekday bookings.
Should I book temporary storage prior to my Islington removal service?
This depends on your personal circumstances. If you are downsizing, then placing items you will not immediately require makes sense so you avoid unnecessary clutter. If you are splitting up with your partner, then a storage facility will often make sense so you can go through your belongings later, once you have had a chance to find your feet.
Should a removal service in Islington include insurance?
Yes it should. If you hire a van and attempt to do your move yourself, then you won't have public liability insurance. Commonly, your household insurance won't cover breakages or theft during a move, either. With Volition Removals, this cover comes as standard.
Volition Removals sounds perfect for Islington removals but is it as good as it sounds?
We are the ideal removals company to choose for any Islington move. However, you do not have to take our word for it. Peruse our many glowing testimonials and online reviews and we think you'll find that they tell their own story.
What should I do the morning of my Islington move?
Make sure the parking bay you have suspended is clear and contact the council if not. Unplug electrical items and give your fridge a chance to defrost. Disconnect plumbed-in appliances like washing machines and mark up your moving boxes with the rooms you will want them placed in when you arrive at your new home.
Some Of The Areas We Cover
We cover the whole of London, don't worry if you can't see your precise location here, we can accommodate.
Like the look of our site? Why not get in touch with our sister company Volition Digital, they build sites, do SEO and much more.