Moving House Checklist
Printable moving house checklist
Avoid a stressful move and be prepared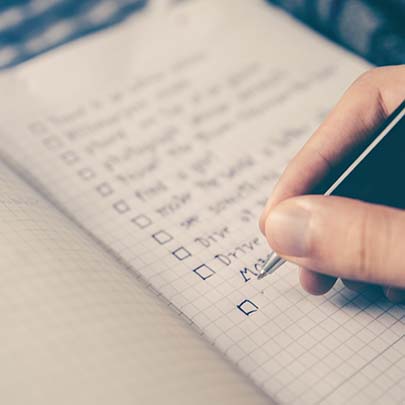 Moving into a new house checklist
Moving house can be a pretty stressful, and perhaps even slightly intimidating, task for most families. However, a thorough plan and careful organisation before the move can make the entire experience of moving house manageable and maybe even enjoyable! The following Moving House Checklist enlists every major and minor task that you should be ticking off before and on the day of the big move in order to ensure things go smoothly.
If you would like to download and print our hand checklist and inventory sheet, please sign up below and receive a free copy.
Start planning 6 weeks before your move
De-clutter and sort
Go through your belongings and get rid of unwanted things and anything you don't see yourself using for a long time. A good way to get rid of such items is to hold a garage sale. You may also try and donate items to charity. Work towards clearing out any mess and organise your things. The lesser the mess, the easier and cheaper the move is going to be.
Book a removal company
Most removal companies offer advance bookings and it is always wise to get one on board in time before the move. Booking a good removal service weeks before means one less aspect to worry about as the move day approaches. Compare costs and quality of services offered and make a wise decision. (Here's what we offer.)
Research the place you're moving to
It's always good to know where you are headed to. Ask your local community or use the internet to get to know the place a little better. If you have children, start exploring school options.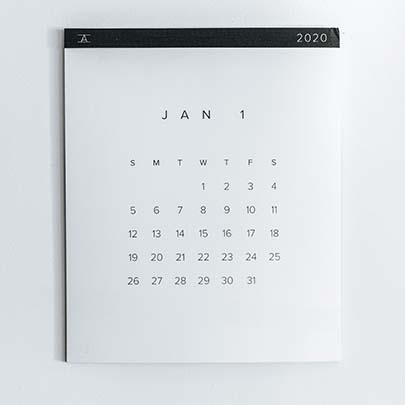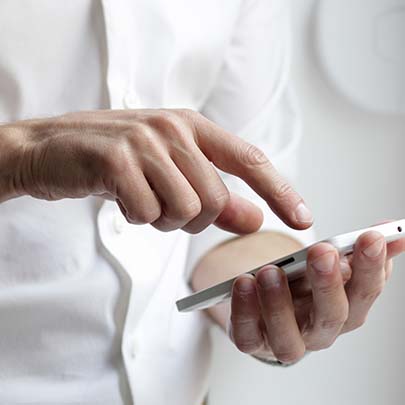 Moving House Checklist considerations 3 weeks before the move
Notify local utility companies
Contact your local post office and notify of your new address. Also make sure you inform your newspaper home delivery service and make address changes on all important accounts.
Confirm your service with the booked removal company
Finalise all details including timings and pricing with your removal company.
Organise valuables
Separate all valuable items such as jewellery and important documents or you can risk losing them during the move. Make sure you personally transport these to your new place.
Settle outstanding bills
Make sure you clear all pending utility and rental bills in advance. Return borrowed library books or rented DVDs. Overdue bills will only add to your list of headaches.
Purchase moving and storage supplies
This includes cartons, packing material, tape, markers, box cutters and anything else you think might be handy.
Start packing
Begin organising and packing your belongings. The sooner you begin, the easier the move is going to be. Following a room by room schedule is sometimes a good option.
Moving house packing checklist one day in advance
Empty refrigerator
In case you plan to move major appliances such as refrigerator or a freezer, make sure you have them cleaned and unplugged at least 2 days before the move day. Dry out and empty your refrigerator the night before the move.
Confirm address
Make sure your removal company has the correct address and directions to your house so that little time is not wasted on the day of the move. Also remember to arrange for parking and access for the removal company.
Prepare essentials
You will have a lot to look after on the move day so make sure you have your essentials ready. Charge your phone battery and prepare some light snacks for your family.
Arrange for payment
Make sure you have arranged for payments to be made to the removal company or other cleaning services you may have hired.
Welcome new owners
In case the house has new owners, leave them a welcome note and include any instructions you think might be helpful for them.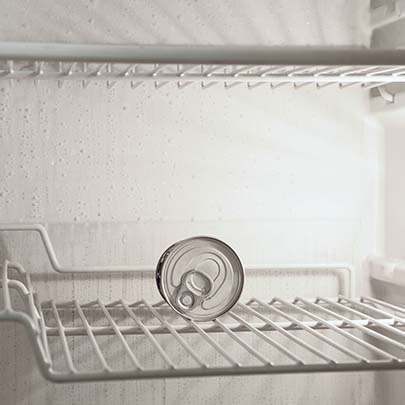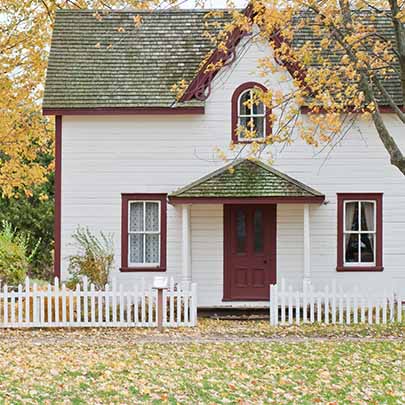 Check list item for the day of the move
Disconnect utilities
Turn off all appliances and utilities including gas, electricity and telephone.
Welcome your removal company
If you've hired a removal company, make sure they are given access and directions so they can reach you on time. Give clear instructions and cooperate. Also remember to give kind refreshments. Identify any box you want to transport yourself for the movers and keep it separate.
Check locks and keys
Make sure all your windows are securely locked. If you plan to hand over the house to new owners, hand over all cupboard, drawer and house keys to the new owners or to the owner in case you are renting.
Final clean up
Take one final trip round the house and check to see if you've left anything lying around. Cupboards and cabinets are good places to recheck.
Sign bill/inventory list
Sign the bill and inventory list before the movers leave. Make sure you keep a copy with yourself.
Storage
Like all good removal companies we have a range of storage solutions available.
Office Move
We have significant experience moving offices of all sizes.
House Clearance
Should you need a house clearing, we can help.
Flat-pack Assembly
Bought some Ikea furniture for your new home? Let us put it together.
Handyman Services
Need some help fixing or installing a home feature? We have handymen to.
Removals Packing
Need help with packing your items? We can arrive ahead of your moved date to pack and inventory your goods.
End of Tenancy Cleaning
Need you property cleaning before you move out in order to get your deposit back. We can take the stress out of that.
Painting & Decorating
Wanting to dress your home for a sale, and give the walls a refresh. We're on it.
Antique & Art Delivery
We have extensive experience collecting and delivering delicate items for Lotts Road Antique dealers.
Our Removals Pricing Plans
1 Man & Van
£45 +Vat/hr
(+10% Weekends)
Ideal for bedsits and student moves
Light Items
Items requiring care
2 Man & Van
£60 +Vat/hr
(+10% Weekends)

Ideal for smaller 1 – 2 bed moves
Moving Furniture
Moving Artwork or stock
3 Man & Van
£75 +Vat/hr
(+10% Weekends)

For Bigger Moves
Homes with lots of possessions
Ask about bigger jobs.
Frequently Asked Questions
How to find a trustworthy home removal company?
Check out their reviews and see what other customers are saying. There are lot of review platforms out there, so look for consistency. Look at the frequency and validity of those experiences to make an informed decision.

How much should removals cost in London?
It all depends on your requirements of course, but for two men and a van the hourly rates range from £45 per hour to
What insurance should removals companies hold
We are insured as standard to £30,000 goods in transit and £1m public liability. If you have a piece of furniture, art or other item and the value is over £30,000, please notify us in advance and we will extend our insurance for your collection and delivery.

Some Of The Areas We Cover
We cover the whole of London, don't worry if you can't see your precise location here, we can accommodate.
Like the look of our site? Why not get in touch with our sister company Volition Digital, they build sites, do SEO and much more.