Removals Bromley
Removals Bromley | Man & Van Bromley
Whatever you need moving in Bromley we're ready to help
Our Removal Services – Bromley
Packing Service
Flat Pack Assembly
Absolute Care Standard
Storage
Credit Cards Accepted
5-Star Rated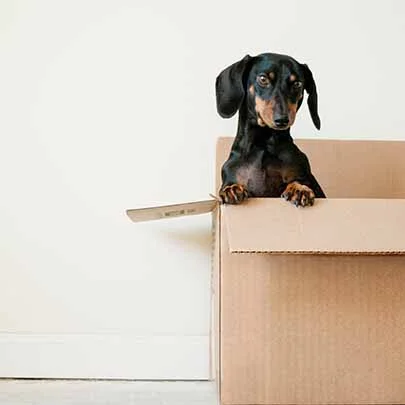 Removals and Man & Van In Bromley
Thanks to Volition Removals Bromley, residents of the borough have a house removals service that they can trust. Our wide range of removals services are offered all over the area and, due to our extensive local knowledge, we will get a great job completed every time. From West Wickham and Beckenham in the west of the district to Orpington and Chelsfield in the east, we cover the entire metropolitan borough.
Of course, being based in the vicinity of Bromley, we have a good level of expertise with the local residential roads as well as the major arterial routes, such as Masons Hill, Bromley Road and London Road. Hiring us means not facing the problems you might get with removal contractors from outside of the area.
Our professional removals specialists treat all of our customers' items with the care and attention they deserve. Ensuring all items arrive in the same condition that they left, we have insurance that covers belongings in transit up to a value of £50,000. We also offer public liability insurance that runs up to a total of £1 million in the unlikely event that it is required.
How to Book Your Removal With Us
We provide Bromley residents with a simple booking system for their house moves:
To begin with, tell us if you are moving flat, house or need another sort of service, such as an office relocation in Bromley.
Tell us how many rooms your home has so we can estimate the loading time required.
Provide us with the address of your current residence as well as the location of where you are moving to in Bromley.
Detail any unusual items you might have that will need extra work, such as antiques or home gym equipment.
We will provide you with a quotation based on the information provided.
To reserve your booking, all you need to do is to provide us with a deposit payment.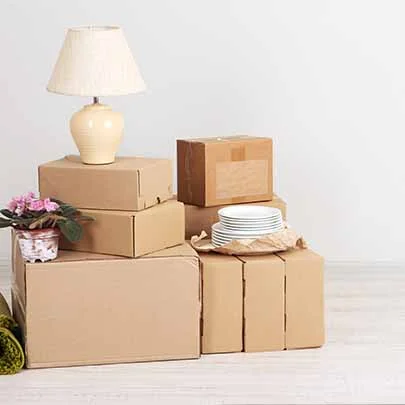 Book Your Parking in Advance
The London Borough of Bromley is the right place to turn for a parking bay suspension. We would recommend doing this as soon as you know when your moving day will be. Without one, it will be harder to load our van(s) with your belongings, thereby pushing the cost of your Bromley house move up. The only time you won't need to book a parking bay suspension is if you can guarantee us access with off-street parking.
Bromley House Move Checklist
Take a look at our useful moving home checklist for any house or flat relocation in Bromley. It is packed with advice and will help you to make sure you have done everything you need to do before you move. We have lots of experience with man and van moves in Bromley, so why not draw on our expertise?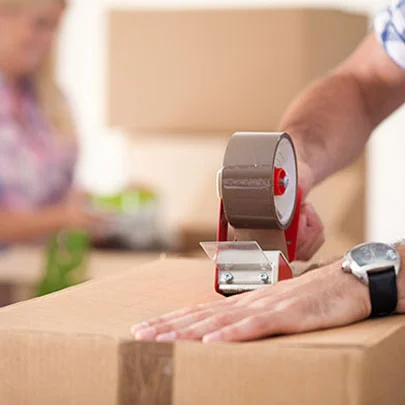 Small Job? Try our Man and Van Service in Bromley
When it comes to smaller moving jobs, our man and van Bromley service is the ideal choice. With a much greater level of affordability, this option is the very thing for businesses and individuals in Bromley who only need to move a few things from A to B. We think it is perfect for anyone who might live in a house share at the moment and is ready to move to their own flat, for example. Of course, the man and van Bromley service is equally as suited to homeowners who want to have some larger items removed, such as settees or dining furniture. Ideal for:
Flat share moves
Moving one-off bulky possessions
Removals of art and antiques
Choose One of the Best Removal Companies in Bromley
The friendly team at Volition Removals are experts in all of the services offered, whether our customers in Bromley need a full-scale moving job or just one or two items to be shifted. As a locally based removals company, we are the ideal choice for inhabitants of this part of the capital. As well as our extensive knowledge of the locality, we have been reviewed well by other Bromley residents before – just look at our recommendations, for a few examples. An approachable company, bear in mind that we offer all of the insurance customers ought to expect of a professional removals firm.
If you'd like to call us about our work and ask for a no-obligation quotation for your job, then don't hesitate to speak to Volition Removals Bromley today.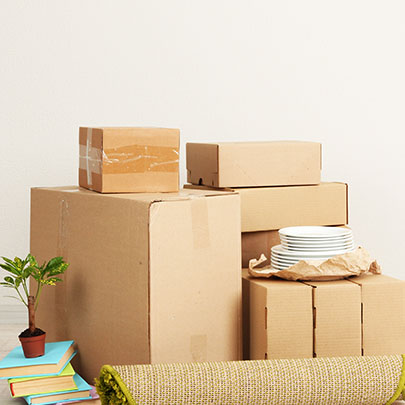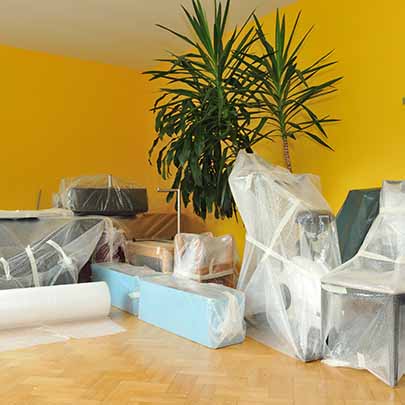 The Right Removal Firm For Your House Move in Bromley
Volition Removals Bromley offers a full removals service with our man and van set up. We can handle smaller jobs with ease but our service is also scalable. What this means is that we can add more Luton vans and removals operatives to any job so that all Bromley removals work is possible.
Our experienced Bromley removals team can handle all sorts of belongings, too. Whether you are an art collector or have some valuable antiques you need to be handled with extra care, we can help. Rely on us to help your move go without any unnecessary hitches or delays. As we know our way around Plaistow Lane, Hayes Lane and Homesdale Road well, you won't have to worry about getting stuck in traffic during your move either.
Phone us on +44 07885 609699 to find out more about Volition Removals Bromley or to book your move.
5-star ratings
Local knowledge of Bromley
Affordable hourly pricing
Absolute care as standard
Why We Like Moving In Bromley
Moving home in Bromley can mean travelling no further than from the outskirts of Sundridge Park to Bromley Common, for example. So many of the borough's residents choose to settle here and – although they might move – do so within the borough. With good transport links into London and to the M25, we know why moving home in Bromley is so appealing. Trust Volition Removals to make sure your moving day goes off without a hitch.
Bromley is a well-known suburb of Southeast London associated with its:
Convenient access to Kent and beyond
Fast train service to central London
A welcoming community and highly rated schools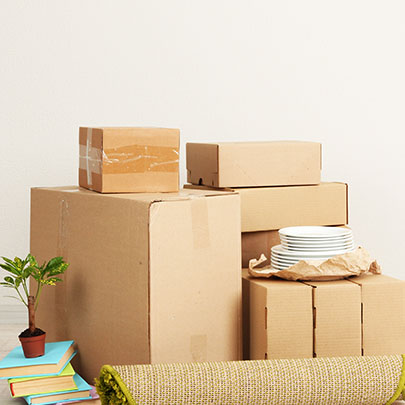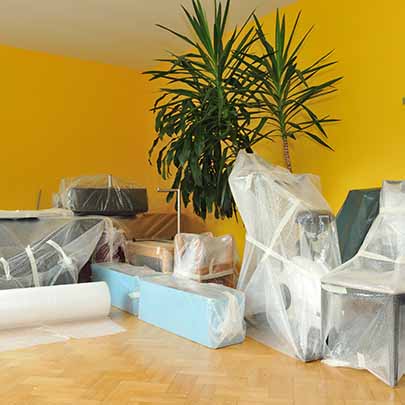 Bromley Removals Packing Service
Want to sit back and relax while we carefully pack and inventory your belongings ready for your move? If so, we are more than happy to help. Our pricing structure means that whatever service you require, you will only need to pay for the time we spend packing your possessions. This is subject to our two-hour minimum fee for 2 man jobs.
Removals packing taken care of
Removal boxes supplied
Fragile and personal belongings given extra care
We are well connected with numerous storage firms across the BR and SE postcode districts. Ask Volition Removals Bromley to place items you own into temporary storage on your behalf. Our man and van service in Bromley is ideal for this purpose whether you want to:
Store your items with our chosen storage facility provider.
Select a self-storage facility yourself for us to stow your belongings in.
Have your belongings collected from storage and brought to you.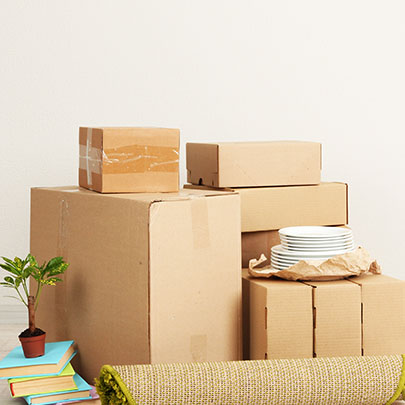 Office Removals in Bromley
Our man and van removals in Bromley is just as suited to commercial relocations as it is to residential ones. If you are an office manager or a business owner and have found new premises, we'll help you to move. Our moving operatives are well-used to handling office equipment like computers and photocopiers. We can work over the weekend, if needed, to ensure your business is ready to hit the ground running the following working day. We offer office removals work throughout Bromley.
Packing Materials for Your Move
In Bromley as elsewhere, home relocations often go better when suitable packing materials have been used. Why rely on inferior products when you can obtain what you need from Volition Removals? On request, we will happily provide you with:
Wardrobe boxes that are suited to clothes without crumpling them
Moving boxes of several different sizes for items of all kinds
Bubble wrap and packing tape for extra protection
Removals Pricing Plans
1 Man & Van
£50 +Vat/hr
(+10% Weekends)
Ideal for bedsits and student moves
Light Items
Items requiring care
2 Man & Van
£70 +Vat/hr
(+10% Weekends)

Ideal for smaller 1 – 2 bed moves
Moving Furniture
Moving Artwork or stock
3 Man & Van
£90 +Vat/hr
(+10% Weekends)

For Bigger Moves
Homes with lots of possessions
Ask about bigger jobs.
House Clearance Work in Bromley
From Norman Park to Beckenham Palace Park, we are often asked to undertake house clearances in Bromley. This is a service we provide for a variety of reasons. Sometimes, local landlords in the borough want us to clear one of their properties for them so it can be prepared for the arrival of new tenants, for example. There again, we also carry out Bromley house clearance work because the previous owner has passed on and the property needs to be prepared for sale. Either way, we will do a professional job on your behalf.
Bromley Student Removals
With its good travel links to central London universities, Bromley has a reasonable population of students living in the borough at any one time. However, moving to and from Bromley with only a few larger possessions often costs a great deal with removals firms. That's why our man and van service is so suited to students who don't want to spend more than they need to. Often one man and a van is enough. Even better, we charge by the hour for the sort of smaller jobs students tend to want.
Art and Antique Removals in Bromley
We have moved some significant artworks by well-known artists for their owners before. As such, you can trust us with art removals in Bromley whether you own paintings, some sculptures or both. We are equally well-versed in antique removals work. Our Bromley man and van service is ideal for moving antique furniture between addresses in the borough.
Bromley Furniture Removals
As specialists in Bromley house removals, we pick up items of furniture and move them in and out of properties all the time. Therefore, we are the ideal firm to turn to for moving furniture in Bromley. Our hourly rates mean you will only pay for the size of the job, ideal if you only have a few large items of furniture to move.
Meet the team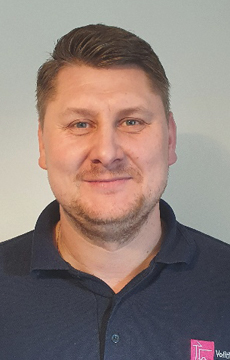 Paul is one of the founders of Volition Removals and comes with many year experience in the industry.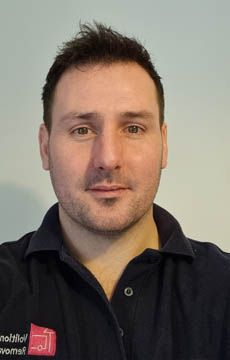 Rick is another of the founders and tends to work back office. You might occasionally see him on jobs too.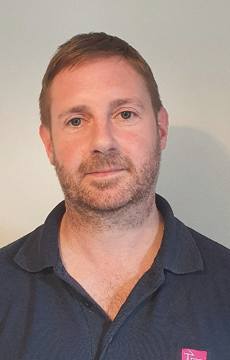 Simon is one of the most experienced removal specialists in the company and a regular face you can expect to see on removal jobs.
Bromley FAQs
Should I disconnect my washing machine before moving?
Yes, you should. For further advice on preparing appliances for a move, read our handy checklist. It is also a good idea to run your fridge and freezer stocks down leading up to your move so these appliances are defrosted and ready to go.

Do I need off-street parking for my Bromley move?
Lots of homes in Bromley benefit from a driveway. Make sure yours is clear so we can park our van(s) close to your property to load. If you don't have off-street parking, then book a parking bay suspension instead. Remember that we need close access at both addresses, not just where you are moving out from.

Why does Volition Removals Bromley charge by the hour?
We have an hourly rate because it means our customers only have to pay for the service they actually receive. The point is to keep our costs down with all Bromley home relocations, large and small.

Does Volition Removals have a good reputation for relocation work in Bromley?
We have many satisfied local clients in Bromley who will tell you just how professional, approachable and dependable we are. Simply read some of our amazing reviews to see for yourself.

Is a man and van service enough for Bromley removals jobs?
Yes, it will be. Even if you have a very large house or lots of bulky items to move from one part of Bromley to the next, our man and van operation will be more than sufficient. We have large Luton vans and can add extra removals operatives and more vehicles to bigger jobs when required.

Some Of The Areas We Cover
We cover the whole of London, don't worry if you can't see your precise location here, we can accommodate.
Like the look of our site? Why not get in touch with our sister company Volition Digital, they build sites, do SEO and much more.