Removals Kensington
Removals Kensington | Man & Van Kensington
Moving to or from Kensington? We can help.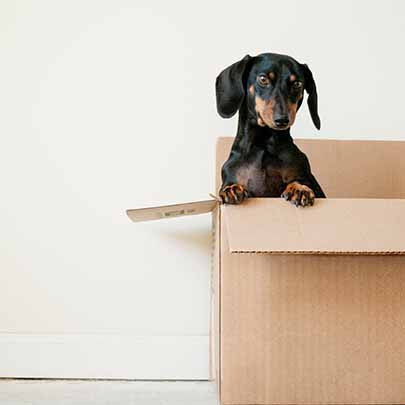 One of the most desirable parts of London to live in, the Royal Borough of Kensington and Chelsea is just to the west of Westminster, the West End and Hyde Park. House removals in Kensington are often carried out at some of the capital's most exclusive addresses around Holland Park, Knightsbridge and, of course, Kensington High Street. With Chelsea to the south and Notting Hill to the north, removals in Kensington require local knowledge of the many residential streets in the borough so that busy trunk roads can be avoided. For professional Kensington removals which are delivered promptly and reliably, there is no better option than Volition Removals. Our man and van service in Kensington is exemplary whether you are moving in or out of the area. Of course, our removal service in Kensington is also ideal if you are moving from one part of the borough to another. What makes our Kensington removals service so widely respected in the area?
Man and Van In Kensington
Firstly, our Kensington man and van services are very versatile. Book a removal in Kensington with our man and van service and we will supply the manpower that is necessary to get the job done quickly and without fuss. Whether you need one, two, three or more men and just one van or more, we can help. For most two-bedroom flats and houses, two men and a van is enough. However, removals in Kensington often mean moving much larger family residences and we can help with those sorts of moves, too.
We typically provide Luton vans which are larger than Transit-style vans, making them perfect for most house removals in Kensington. We can be booked in advance of your move and will turn up at the appointed time to begin carefully loading your possessions into one of our vans ready for the onward journey to your new property. As well as removals, our Kensington man and van service can be booked for other sorts of jobs.
Enquire about our man and van Kensington service for:
Student moves which often only involve a few larger items.
Helping you to move out of shared accommodation.
Moving furniture between properties in Kensington.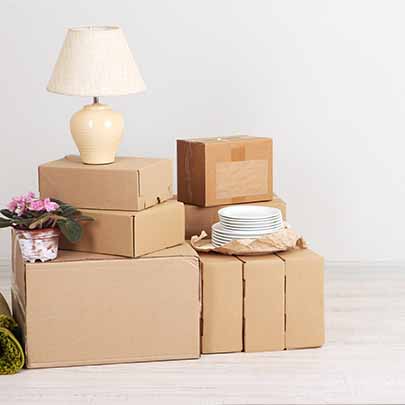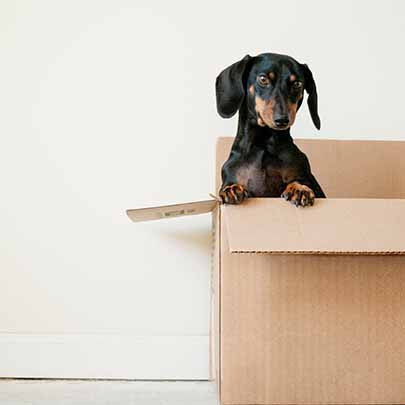 To book a man and van service in Kensington, either phone or complete our contact form. We will then assess your personal requirements. An estimation the cost of your Kensington removal job may be based on a video call so we can see how much needs to be moved or we can sometimes do this by basing our estimate on the size of your property. Either way, our Kensington removals booking system is designed for simplicity.
We'll recommend how many removals operatives and vans you will need for the job.
Next, you will receive an estimated quotation based on the time it will take to load up, to drive on and to unload.
Any specialist items, such as grand pianos, will be costed, too.
Once you have accepted the quote, we will take a deposit to secure your booking.
Only when your move in Kensington is completed will you be asked to pay the outstanding sum.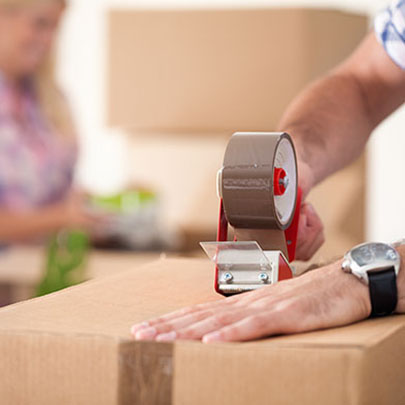 Why We Like Moving In Kensington
Kensington has been a fashionable place to live for many years – hundreds of them, in fact. The whole of the Royal Borough is smart and full of terraced Georgian housing, much of it rendered white. Although Chelsea may feel very different from Notting Hill, the whole of the borough, from North Kensington and the Portobello Road market to Chelsea and the vibrant Sloane Square area, oozes sophistication. Moving to Kensington is consequently a life-long ambition for many people!
Both North Kensington and South Kensington are important commercial areas, too, with plenty of offices and retail outlets as well as residential areas. Then, there are the fantastic green open spaces that residents of the borough can enjoy, including Holland Park, Ladbroke Square Garden and, most famously of all, Kensington Gardens.
Moving to Kensington also means great public transport options. The borough has no fewer than nine different London Underground stations, including Latimer Road, High Street Kensington, South Kensington and Earl's Court, to name but a few. To summarise, we like Kensington because:
It is jam packed with good places to eat.
The high-end properties make living in Kensington a dream for many.
The area is close to Central London but it is also easy to get away via the A40 or the A4.
Why Volition Removals Kensington is the Right Company to Choose
If you plan on moving house to Kensington, then hiring professionals who are well-versed in handling precious possessions as they are taken out onto the street will be essential. Not many houses or flats in Kensington have dedicated off-street parking. However, many people moving in Kensington will have high-value items they need to be transported. Ensuring you book a reputable and honest firm for your Kensington removal service will mean turning to a company like Volition Removals, with impeccable staff and reviews that back our claims up.
Of course, a number of Kensington man and van firms only do casual work but Volition Removals is a professional set up with properly trained removals operatives. Even better, we have proper removals insurance that will cover loss or damage to your possessions. Another thing that inferior firms don't have is public liability insurance. Ours stands at £1 million so you can rest assured of us in this regard. We are five-star rated on Google and have plenty of favourable comments on other platforms for our Kensington removal services. Please read any testimonial you wish to see just how honourable and reliable we are!
Before selecting a service provider, bear in mind Volition Removals offers:
Courteous and well-trained staff for all Kensington house removals.
A flexible approach that is suited to large residences as well as smaller flats.
An affordable option for removals all Kensington residents can rely on.
Accurate pricing estimations and local know-how.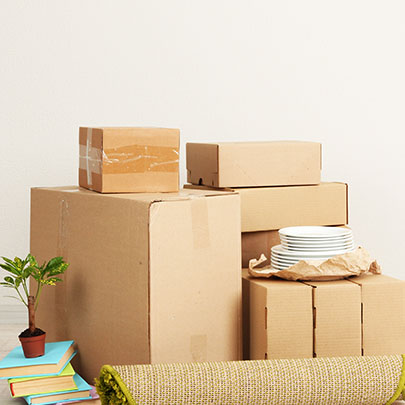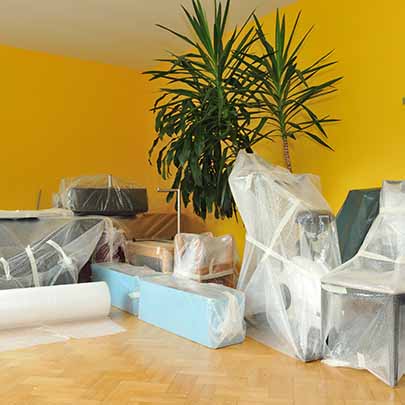 Not all removals in Kensington require temporary storage but many do. If you need to put a few items into storage before, during or after your move, we can help. Because temporary storage in Kensington is a bit thin on the ground, we will:
Place your belongings into our preferred facility for you.
Move your items into any storage facility you want to use in the area.
Collect your possessions from storage when you need them with our Kensington man and van service.
Packing Materials for Your Move
Keeping items properly protected during a Kensington removals service is important. Not only do you want moving boxes which keep valuable items out of view from passers-by but you will also want to protect your belongings from the elements. At Volition Removals, we will be happy to supply you with all the high-quality packaging materials you might need:
Small, medium and large boxes and bubble wrap designed for removals work.
Durable packing tape so your boxes are properly sealed.
Wardrobe boxes for putting your clothes into.
Furniture Removals Kensington
Whether you live in SW7, W8 or any of the other postcodes that make up the Royal Borough, you may need large items moved on your behalf from time to time. Typical pieces of furniture we will move on behalf of our Kensington clients are sofas, mattresses and wardrobes. However, we can also handle one-off removals of bulky appliances, too, such as washing machines or domestic freezers. Our furniture removals in Kensington are quick and efficient.
Relocate furniture in Kensington without hiring a self-drive van.
Book a Kensington furniture removal time of your choosing.
Clear your property of unwanted large items.
Removals Pricing Plans
1 Man & Van
£50 +Vat/hr
(+10% Weekends)
Ideal for bedsits and student moves
Light Items
Items requiring care
2 Man & Van
£70 +Vat/hr
(+10% Weekends)

Ideal for smaller 1 – 2 bed moves
Moving Furniture
Moving Artwork or stock
3 Man & Van
£90 +Vat/hr
(+10% Weekends)

For Bigger Moves
Homes with lots of possessions
Ask about bigger jobs.
Office Removals Kensington
Anyone who is looking for professional office removals in Kensington will find that Volition Removals is the right company to turn to. Our team of trained office removals operatives will be happy to clear your office of all its heavy items, such as filing cabinets, as well as more delicate objects that need to be handled with great care, like computers or networking equipment and so on. At Volition Removals, we will handle every kind of office move in Kensington, from small company relocations to much larger jobs involving dozens of employees.
Removals Packing Service Kensington
Removals packing services in Kensington are ideal if you want help to prepare for your moving day. People with young children, for example, may not have the time or space to pack their belongings in advance of their move. There again, some people are away on business or just too busy at work to get this important task done. Why not allow us to do it for you? Our removals packing service in Kensington includes:
Stowing items in moving boxes carefully with plenty of protection inside.
The provision of wardrobe boxes which mean your clothes won't get crumpled.
Labelling boxes so you know where to look for items when you move in.
House Clearances in Kensington
The flat and house clearances in Kensington we do are a cut above the service you can expect of our competitors. At Volition Removals, we are experienced with all types of Kensington house clearances, from one bedroom flats to much larger family homes. There are many reasons to call on us to carry out a house clearance in Kensington, but often it will be as a result of a family member passing on. If that is the case, then rest assured that the team at Volition Removals will always offer you a compassionate and dignified service.
Art and Antique Removals Kensington
In Kensington, art and antique removals are one of our specialist services. We find that a man and van service in Kensington is all that is required for antique removals and for shifting original works of art. We have a great deal of experience in this area and have even moved pieces by very well-known artists before. Whether you need art and antique removals in Kensington because you have sold items or would like us to collect them for you from the vendor and convey them to you, please feel free to enquire.
With many places of higher education close to Kensington, we are often booked to carry out student moves in the area. Student moves in Kensington tend to be smaller jobs that require just one man and a van to shift a few bulky items at most. Therefore, this is one of the most cost-effective services we offer. Looking for a student removals service in Kensington because you have found new accommodation or are relocating back to your old home? If so, Volition Removals can help.
Flat Pack Assembly Kensington
As a house removals company in Kensington, we assemble plenty of flat pack furniture for our clients, usually because it has been taken apart to fit through corridors or doorways. As a result of this, we can provide first-rate flat pack assembly in Kensington even if you are not planning to move. If you have bought some flat pack furniture and don't have the time, the mobility or the expertise to assemble it, then why not get our friendly team to put it together for you instead?
Book Your Parking in Advance
The Royal Borough of Kensington and Chelsea charges £58 to suspend a parking bay for a day. It is well worth booking a suspension with the council, however. Given that most of the addresses in Kensington have only on-street parking, knowing you have a reserved place near to your home will make all the difference in speeding up the time it will take to load and unload your belongings. If your possessions need to be carried around the corner or even across the street, then it can push the overall cost up.
Kensington Moving House Checklist
If you are relocating to Kensington, then feel free to read our moving house checklist. This will keep you informed about what you need to do and when to do it as your moving day approaches. At Volition Removals, we know that relocating to Kensington – or anywhere else, for that matter – can be stressful. Use our guide to make sure you stay on top of everything!
Meet the team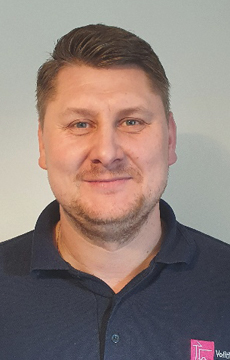 Paul is one of the founders of Volition Removals and comes with many year experience in the industry.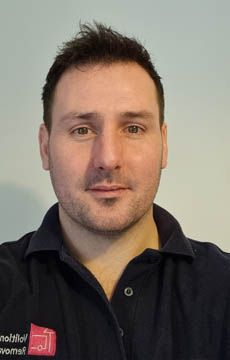 Rick is another of the founders and tends to work back office. You might occasionally see him on jobs too.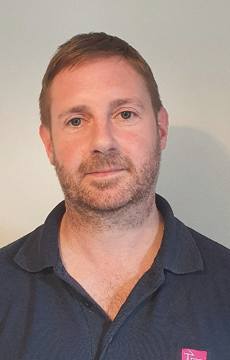 Simon is one of the most experienced removal specialists in the company and a regular face you can expect to see on removal jobs.
Kensington Removals FAQs
How much do you charge for a removal service in Kensington?
When booking Kensington man and van service, you will already have a good idea of the likely costs, thanks to our estimation. Small, local moves requiring just one man and a van will cost as little as £270 + VAT and may be even lower, in some cases. A typical move in Kensington for a two or three bedroom house would cost between £360 and £450 + VAT depending on the number of possessions.
How much will my belongings be insured for when in transit in Kensington?
On top of our seven-figure public liability insurance, Volition Removals has insurance for all Kensington removals jobs covering items up to £30,000 in value. Of course, some removals in Kensington will require a higher level of cover and this can be provided on request.
Do I need to be around for my removal service in Kensington to go ahead?
Most people want to supervise their move. However, if this is not possible in your situation, then we will be happy to proceed with your Kensington removals work in your absence. You will need to arrange the necessary access in advance, of course.
Is Volition Removals a genuinely trustworthy firm??
Whether you are moving to Kensington or out of the borough to another location, we can be trusted to deliver first-class services. Our removals operatives are all well-versed in dealing with the larger properties in this part of West London. Just read some of our reviews to get an idea of how well-respected we are!
When do I need to pay for a parking bay suspension in Kensington?
Some local authorities require a deposit to book a parking bay suspension but this is not the case in Kensington. Full payment must be made with your application or it will not even be considered.
Some Of The Areas We Cover
We cover the whole of London, don't worry if you can't see your precise location here, we can accommodate.
Like the look of our site? Why not get in touch with our sister company Volition Digital, they build sites, do SEO and much more.