Office Removals London
Office Removals | Office Moves | Office Relocation
Corporate moves catered for as standard
Office Removal Services
Packing Service
Flat Pack Assembly
Absolute Care Standard
Storage
Credit Cards Accepted
5-Star Rated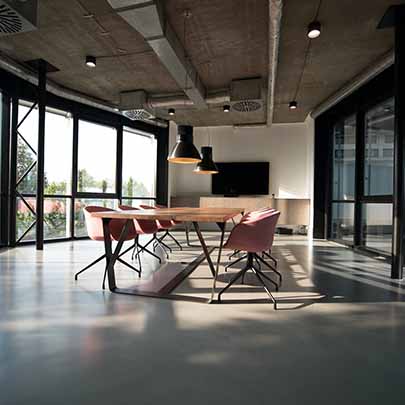 Our Office Removals Service
Volition Removals caters for a diverse range of commercial moves. Whether its retail, promotional stands, exhibition transport or straight forward moving into a new office we can help you with all your needs. No job is too small or too big. Volition Office Removals can offer you an efficient and flexible service that works to your time scales and wider circumstances.
Big and Small Office Moves
Moving Stock or Show Materials
Commercial Event Transportation
Packing Crates for your Office Relocation
All your packing materials and crates are delivered to you before your move, giving you enough time to prepare for your move day. Being packed up and ready will ensure you are not hiring us for longer than you have to and keep the price as competitive as possible.
Crates are rented on weekly basis at competitive rates.
Provision of removal crate
Cages for your IT equipment
Double lined packing boxes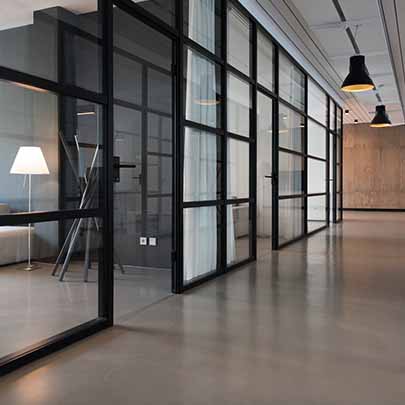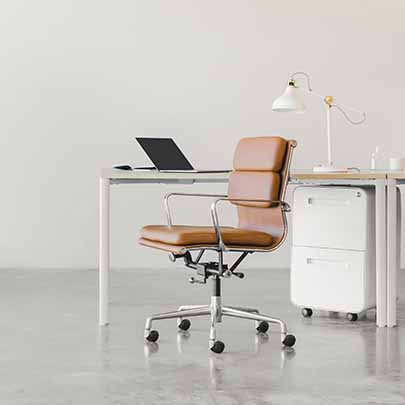 Transportation of IT Equipment during Your Office Move
Your IT equipment is some of the most complex and arguably important asset that a company holds, and requires special attention to ensure it is not damaged in the move. We can work with your IT department to make sure that all computer or server equipment is safely transported without damage.
Electronics Transportation Cages
Work with your IT team
Recommend IT specialists if required
Packing Services And Storage for your Office Removal
If you are wondering about any additional services, then please ask, the chances are we can cater for your needs. Other additional services such as storage or even a packing service are available.
If you are buying in new furniture or need somewhere to store your office equipment between moves, let us help. We have collaborations with a number of local storage facilities that we can help connect with including Big Yellow, Surguard, and SafeStore. We also offer off site storage through commercial containers if needed.
We can provide a packing service ahead of your move day if required? If you don't have the man power or inclination to pack up your items, our team can come and help you out. This is a major advantage because it allows your staff to concentrate on their jobs rather than the disruption of a move
Use our storage facility
Use a main stream commercial storage
Packing communal area
Label and inventor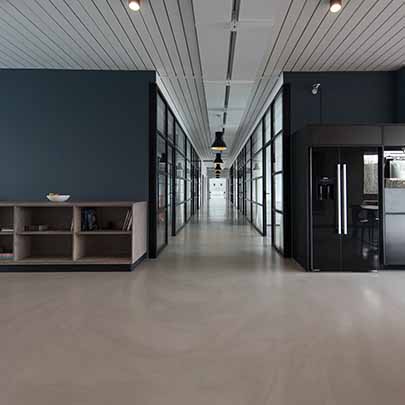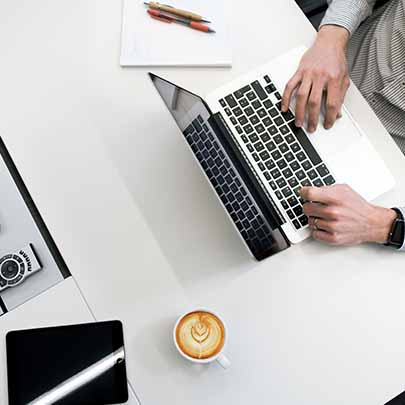 If you are looking to keep the cost of your move down as low as possible here are a few golden tips for the service to go as smoothly as possible.
Create an action plan that starts 3 weeks in advance
Have crates delivered early
Get a qualitied IT team to pack your tech
Consider a phased approach combined with a work from home policy
Getting Prepared for your Office Move Moving Office Checklist
To help your move go without a hitch, we'd recommend using the following guide to make sure you have all of the main points covered. Office relocations mean remembering to do lots of different tasks in the correct order. Our checklist will help you to do the right things at the right time.
One Month Before the Office Relocation
Once you have found new offices work out how much time you will have to complete the move. Some tenancies may overlap by a week or more but you may have to do everything over the course of a single weekend.
If you conduct project work, then notify your clients and partners that disruption to your usual services may affect them but that this will only be temporary.
Order your new telephone lines if you used a fixed-line business telephone system.
Reserve a parking space with a bay suspension close to your current office so that items can be loaded into a van without carrying them down the street needlessly. Do the same for your new office unless there is off-street parking you can rely on.
Run stock down. Remove or digitise old paperwork so there is less to carry. Book a temporary storage facility and move things into it you don't need for the time being, if appropriate.
Book Volition Removals to handle the bulk of the heavy lifting and other removals work.
Two Weeks Before Your Office Move
Tell your bank, internet service provider and utility companies that you will be moving.
Let customers and suppliers know what your new address will be. Postal notifications are still the norm for formal business notices like this unless you already operate entirely online.
Obtain a Royal Mail redirection for your post. The cost varies depending on how long you want your post to be redirected for.
If possible, have your IT contractor ensure there is sufficient network cabling for you at your new address.
Appoint a 'champion' to be in charge of the move for each department so that instructions to all employees are communicated effectively and consistently.
Draw up a floor plan of the new office including how desks and workstations will be laid out on arrival.
Make sure employees start to take personal items home. They can always bring them back following the move.
One Week Before Your Company Removal
Inform your commercial insurer that you will soon be changing address.
Make sure your local authority knows about your office move, too, even if you are staying in the same area because your business rates may be affected.
If you use local contractors, such as window cleaners or office equipment maintenance engineers, tell them about the move.
Provide employees with moving boxes that their work items should be placed into. Write their name on each box or assign them a number so you can cross-reference each box.
Create a list of contact numbers that can be used in case of emergencies.
Two Days Before the Office Removal
Place valuable items, such as petty cash, in a place where it cannot be accessed easily.
Defrost the office fridge-freezer and pack up all kitchenware.
Disconnect any superfluous computers and networking equipment that aren't essential to run a skeleton service.
Issue all employees with a list of things they should have done by now and ask them to confirm they have to their departmental champion.
If you are using mobiles, then make sure they each have a full charge and convenient access to a charger.
The Morning of Your Office Move
Take a note of your utility meters and take a photo as evidence.
If it is warm, turn your office air-conditioning on because moves tend to generate lots of heat.
Ensure your telecommunications contractor is on site to decommission your business telephone system ready to reinstall it at your new address.
Divert office telephone numbers to a messaging service or a mobile phone temporarily.
Load workstations, office furniture and other heavy items ready for transit. Shift computers and networking equipment after this.
When You Arrive at the New Office
Take office essentials to their intended room, such as boardroom furniture to the board room. Everything else should be in labelled boxes that can be unpacked in the coming days.
Prioritise setting up sufficient workstations for a skeleton team to run your commercial operations when the office reopens.
Make sure your business telephone system is recommissioned and remove any diversion you put in place temporarily.
Connect computers to your new network even if you don't have the same level of functionality as before. More and more computers can be added as workstations are added. Prioritise servers and customer service terminals so at least you can field enquiries.
Hand out keycards and security passes, if appropriate, to employees.
Write Volition Removals a review. We'd certainly appreciate it if you did!
Storage
Like all good removal companies we have a range of storage solutions available.
Office Move
We have significant experience moving offices of all sizes.
House Clearance
Should you need a house clearing, we can help.
Flat-pack Assembly
Bought some Ikea furniture for your new home? Let us put it together.
Handyman Services
Need some help fixing or installing a home feature? We have handymen to.
Removals Packing
Need help with packing your items? We can arrive ahead of your moved date to pack and inventory your goods.
End of Tenancy Cleaning
Need you property cleaning before you move out in order to get your deposit back. We can take the stress out of that.
Painting & Decorating
Wanting to dress your home for a sale, and give the walls a refresh. We're on it.
Antique & Art Delivery
We have extensive experience collecting and delivering delicate items for Lotts Road Antique dealers.
Our Removals Pricing Plans
1 Man & Van
£45 +Vat/hr
(+10% Weekends)
Ideal for bedsits and student moves
Light Items
Items requiring care
2 Man & Van
£60 +Vat/hr
(+10% Weekends)

Ideal for smaller 1 – 2 bed moves
Moving Furniture
Moving Artwork or stock
3 Man & Van
£75 +Vat/hr
(+10% Weekends)

For Bigger Moves
Homes with lots of possessions
Ask about bigger jobs.
Frequently Asked Questions
How much does it cost to move an office?
Price vary significantly across the industry with companies charging as little as £45 per hour to in excess of £90 + Vat for two men and a van. Consider that a base rate and then you will often find that the job is calculated in multiples of men and vans. A business requiring 3 vans and 6 men for 8 hours, based upon market rates you could spend around £1300 to £2600 including VAT, rental of material would then be on top plus and local taxes.
How much does it cost to move a small business
As always it depends on the amount of goods needing to be moved, the distance to and from the Van, and the distance of the delivery and the pace at which the business owner needs a job to be done. A small single office move that required 2 hours of packing, 1 hour of driving and a hour of offloading might cost a small business owner as little as £270 at the lower end of the market and in excess of £450 at the other.
Should I used packing boxes or crates for an office move
A typically office move would tend to rent plastic crates, but this is purely preference. It may be down to the fact that unpacking of an office is usually a lot quicker than a domestic move where the home owners may wish to keep the removal boxes for future storage.
Some Of The Areas We Cover
We cover the whole of London, don't worry if you can't see your precise location here, we can accommodate.
Like the look of our site? Why not get in touch with our sister company Volition Digital, they build sites, do SEO and much more.