Removals Southwark
Removals Southwark | Man & Van Southwark
Whatever you need moving in Southwark, we're ready to help
Our Removal Services – Southwark
Packing Service
Flat Pack Assembly
Absolute Care Standard
Storage
Credit Cards Accepted
5-Star Rated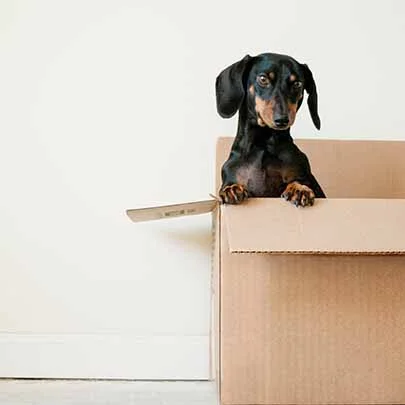 Removals and Man & Van In Southwark
Volition Removals is a highly professional and expert removal service that caters to house and corporate removal needs, also providing the option of a quick van and man service. The team at Volition Removals Southwark is trained to place the utmost priority on making sure your move is both comfortable and problem-free.
At Volition Removals, we understand that when moving house you are probably going to be very worried about the safety and protection of your belongings. This is why the Volitions Removals Southwark team ensures that your possessions make their way to your new home safely. We'll do a professional Southwark home removal job for you whether you are moving to Tooley Street near London Bridge Station or much further south in the borough, such as Dulwich.
How to Book Your Removal With Us
Whether you want a full house removal in Southwark or just a few items shifted from Rotherhithe to Bermondsey, booking a job with us is easy:
Let us know which sort of service you would like, such as a flat move or an office clearance.
Tell us how many bedrooms your home has so we can size the job. Alternatively, let us know how many items you need to be moved in Southwark.
Give us the addresses of where you are moving from and to so we can estimate travel time.
Inform us if you own unusual items that may take more time to move safely, such as workshop equipment or large musical instruments.
Supplied with the information we need, we will provide you with a comprehensive quotation for your Southwark relocation.
Pay a deposit to reserve your booking. The rest is payable on completion.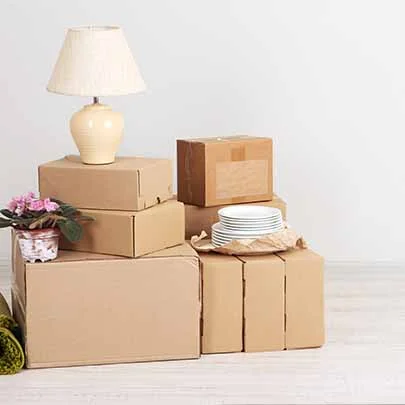 Book Your Parking in Advance
Southwark Council can arrange the suspension of parking bay restrictions in the area you are moving to or from are in place. In order to ensure that a place will be available near your home for the removals van, it is essential to book a suspension. The only exception is if you have off-street parking which so few homes in Southwark do, of course. Suspensions must be arranged with the council with a minimum of five working days' notice.
Southwark Residents' House Moving Checklist
We have produced a moving home checklist for the inhabitants of the London Borough of Southwark. In it, you will find numerous handy tips about what to do in the lead up to your move including when to inform people of your impending change of address.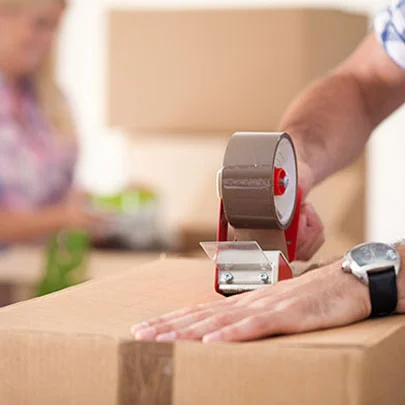 Southwark Small Home Removals
If a smaller removal job is required, our man and van Southwark service is a great way to get a cost-effective move carried out. Allowing for a greater degree of flexibility than other services you might find in the borough, our man and van Southwark option will be more affordable if you have a few bulky items you need moving. Why not do the rest of the move yourself, for example, while we move your bed, wardrobe or settee? If you don't have a lot to move, then check out our competitive rates. This service is designed for people moving from furnished flats or for the residents of house shares. Man and van removals in Southwark is ideal for:
Flat sharers
Co-habiting couples who have split up
Moving art and antiques
Choosing One of the Leading Removal Companies in Southwark
From Borough Market and the Tower Bridge area in the north of the borough to Walworth, Camberwell and beyond, we know every inch of Southwark. This is one of the reasons we are so popular in places like Peckham, Rotherhithe and Bermondsey because we can move around without unnecessary delays. Since we charge by the hour, you will want to know that we can get around pinch points, like the Elephant and Castle, without necessarily using the main trunk roads in Southwark, such as the A215 or the A2.
If you would like to talk to us and discover just why our about man and van moves in Southwark set the standard that others try to follow, then call Volition Removals today!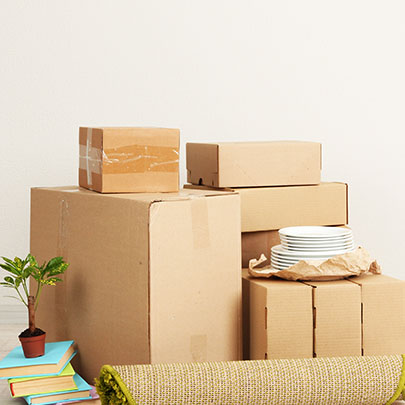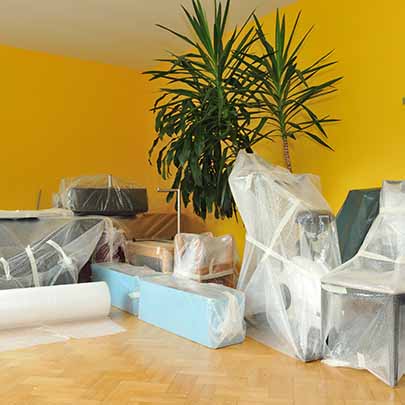 The Right Removal Company in Southwark
Moving around Southwark can be problematic for drivers who aren't familiar with the area. However, Volitions Removals can ensure that your belongings will be delivered on time by avoiding getting tangled up in the traffic jams that are known to form along certain routes, such as the infamously busy Jamaica Road.
Volition Removals Southwark can provide full-service home removals, including the sourcing of packing materials and the fully insured delivery of items including your valuable paintings or antiques to your new home, whether it is in London or overseas. Our expert removals team will make sure your possessions are packed and transported safely so that your move goes as smoothly as possible.
Call Volition Removals today to find out more about its home removals Southwark services.
5-star services
Local knowledge from Borough to Herne Hill
Affordable hourly pricing
Absolute care as standard
Why We Like Moving In Southwark
Southwark is an eclectic area that, like much of South London, has undergone substantial development over the last ten years, creating a thriving modern district in an area that is actually one of the oldest parts of London. Navigating this ever-changing landscape requires the level of familiarity that only an experienced company like Volition Removals can offer.
Homes in the area range from exclusive gated communities to affordable family homes, with a variety of modern apartments and factory conversions that tend to attract young people and culture lovers. Ensuring that difficult and delicate items are delivered carefully is often a priority in this area since many of the residents are art lovers and musicians.
Indeed, it can be equally important for removals companies to offer flexible delivery times because many people need to schedule their move in order to avoid conflict with the working day.
Well connected to rail, bus and underground services
Superb theatres, art galleries and museums
A diverse, welcoming community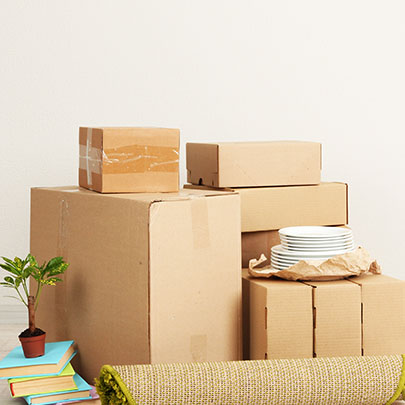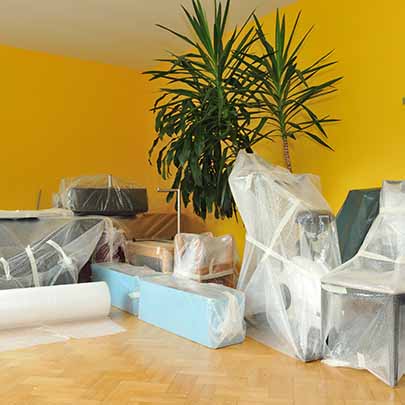 Southwark Removals Packing Service
If you don't have the time to pack your belongings up before moving and want to sit back and relax, then ask us to do it for you. Why make your move to or from Southwark more of a chore than it needs to be when we can prepare everything beforehand? We offer Southwark removals packing services throughout the borough, ideal if you happen to be overseas when the move goes ahead.
Charges by the hour, subject to two men working for two hours minimum
Professional packing materials used
Delicate belongings offered special care
From SE1 to SE19, we are in constant contact with temporary storage providers in and around Southwark. If you need something to be stored prior to your house move, then we can help. We can also assist with a man and van in Southwark even if you are not planning on moving anytime soon.
Stow items with our storage provider.
Select any self-storage facility you like and we'll take your belongings there.
Ask us to collect your possessions on your behalf when you need them.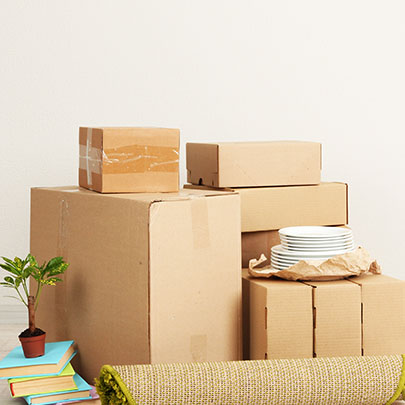 Office Removals in Southwark
In Southwark, there are numerous businesses in all locations. Southwark Street in the north of the borough is a commercial hotspot as is the area close to the River Thames between London Bridge and Tower Bridge. That said, wherever you are in the borough, our man and van service will be ideal for a range of commercial premises relocation work. We handle office moves throughout the capital and beyond. Why pay more, when our hourly rate will be all you need to see a successful Southwark office move handled efficiently?
Packing Materials for Your Move
Choosing the right packing materials is important for any Southwark house relocation. Get the wrong things and your belongings may suffer. To help, Volition Removals provides top-quality packing materials and we can supply them to you in any quantities you need.
Wardrobe boxes, ideal for clothing
Moving boxes in multiple sizes
Bubble wrap and packing tape that experts use
Removals Pricing Plans
1 Man & Van
£50 +Vat/hr
(+10% Weekends)
Ideal for bedsits and student moves
Light Items
Items requiring care
2 Man & Van
£70 +Vat/hr
(+10% Weekends)

Ideal for smaller 1 – 2 bed moves
Moving Furniture
Moving Artwork or stock
3 Man & Van
£90 +Vat/hr
(+10% Weekends)

For Bigger Moves
Homes with lots of possessions
Ask about bigger jobs.
House Clearance Work in Southwark
When it comes to flat and house clearance work, Volition Removals Southwark will offer you an exemplary service. Many house clearance jobs come about following a bereavement so they need to be handled compassionately. We understand this and will act with respect during this sort of work. Equally, if you need a house to be cleared after a tenant has moved out, we can provide this sort of landlord service, as well.
Southwark Student Removals
With colleges and universities located close to Southwark, including one in the heart of the borough, London South Bank, there is no shortage of students in the area. However, few removals firms in Southwark are geared up to the requirements of students in the way that Volition Removals is. We can help with student moves offering an affordable way to change addresses during term time or when you graduate. Why not call us to find out more?
Art and Antique Removals in Southwark
With one of the most famous art galleries in London within the borough, there is no shortage of art lovers in Southwark. If you own a precious work of art or an antique piece you need to be moved between addresses, then you should know that we have the experience you are looking for. We have handled very rare and collectable pieces before and we can offer you the same professional moving service in Southwark for one-of-a-kind items, as well.
Southwark Furniture Removals
As a Southwark house removals firm that covers all the borough, we don't just help people to move home. If you have furniture you need to be moved, collected and delivered to you or taken to the dump, then we are here to help, too. Lifting and handling large items like corner sofas and beds needs experience. This is exactly what we offer at Volition Removals Southwark so let us do the hard work instead of struggling on your own.
Meet the team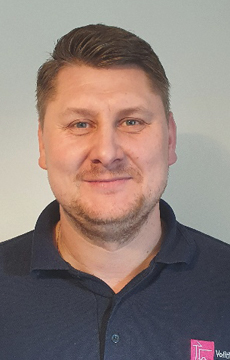 Paul is one of the founders of Volition Removals and comes with many year experience in the industry.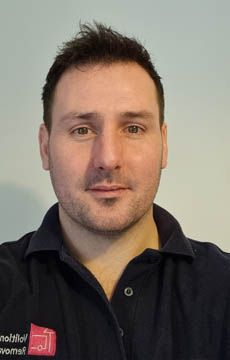 Rick is another of the founders and tends to work back office. You might occasionally see him on jobs too.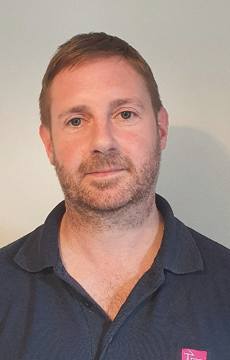 Simon is one of the most experienced removal specialists in the company and a regular face you can expect to see on removal jobs.
Southwark FAQs
What do I need to remember to do before moving?
Pack up your belongings before your move so that everything isn't left to the day of the relocation itself. Remember to disconnect electrical appliances and to defrost your freezer. Check out our house moving guide for further advice.

Why reserve a parking bay before moving day comes around?
Unless your home has its own driveway, we'll need to park our van(s) on the street near to your home to load up. Without a parking bay suspension, this might be some distance away which will slow the job down and cost more. Remember to suspend a bay at your new address, too, unless the current owners have informed you they've already made arrangements.

What are the advantages of paying for Southwark house relocations by the hour?
Volition Removals' pricing system means you only pay for what you need. We won't charge a day rate for a job that might only take four or five hours. Given we can get from A to B in Southwark rapidly, why pay more when you don't have to?

Does Volition Removals enjoy a good reputation for house moves in Southwark?
Yes, we are pleased to say that we do. Check out our many glowing reports and customer feedback messages. These demonstrate just how much movers in Southwark appreciate our professionalism and reliability.

Is a man and van service in Southwark sufficient for a large house move?
Yes, it will be. We have large Luton vans at our disposal. This means we have enough room for big house moves in Southwark and elsewhere. What's more, we can add more men and more vans to any large job so it will still get done on time.

Some Of The Areas We Cover
We cover the whole of London, don't worry if you can't see your precise location here, we can accommodate.
Like the look of our site? Why not get in touch with our sister company Volition Digital, they build sites, do SEO and much more.