Removals Kingston
Removals Kingston | Man & Van Kingston
Whatever you need moving in Kingston, we're ready to help
Our Removal Services – Kingston
Packing Service
Flat Pack Assembly
Absolute Care Standard
Storage
Credit Cards Accepted
5-Star Rated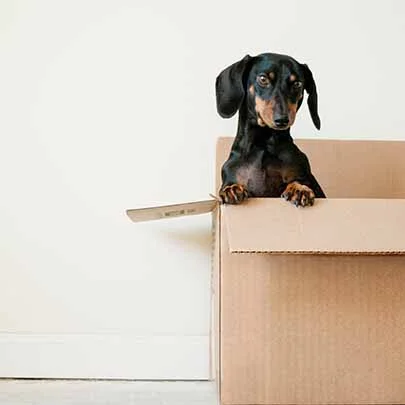 Removals & Man and Van Services in Kingston
Seeking companies for removals Kingston residents can rely on might seem like a chore. However, thanks to Volition Removals, there is no need to keep searching. We are a business that operates in the heart the Royal Borough of Kingston Upon Thames. Indeed, we have employees who are experts in getting around this part of Southwest London. We provide residents of Kingston the professionalism they should expect, whether they are in Coombe Hill, in the north, or Chessington, in the south.
Ideal for people who are moving home, shifting some bulky items between addresses or setting up business in the area, Volition Removals can do it all. Given that the borough is highly built-up with a sometimes notoriously tricky road network, booking a local business when moving home in Kingston to help you means being able to relax when the big day comes.
It is worth taking note that all belongings are fully insured up to £50,000 in value when they are in transit. Our firm also has proper public liability insurance – which covers eventualities up to £1 million – so that you can proceed with confidence.
How to Book Your Removal With Us
At Volition Removals Kingston, we operate a simple booking system for all our work. Phone us or complete the online form to request a quotation. Prior to confirming your booking, we will:
Discuss the scope of the works so we know whether you need an office move, a house removal in Kingston or another kind of service.
Work out how many men and vans will be needed for your move so the job is priced as cost-effectively as possible.
Estimate the time it will take to travel from your current address to your new one.
Provide a quotation that covers any individual requirements, such as moving a grand piano, for example.
Tailor your quotation in writing without any obligation to proceed.
On acceptance of our estimated cost, we will ask for a deposit and then your booking is confirmed.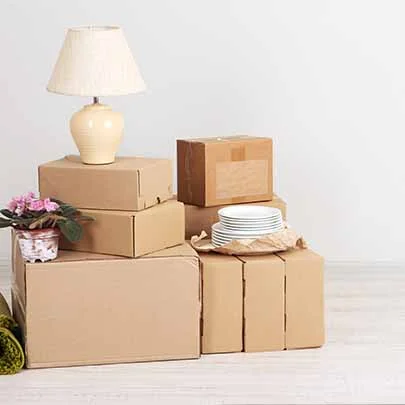 Book Your Parking in Advance
The London Borough of Kingston Upon Thames is responsible for parking bay suspensions in Kingston. Unless you can guarantee parking for us at your home address or the property you are moving to, then it is advisable to book a suspension. Without one, it can make the job much more arduous and lengthy. In turn, this will cost you more due to the increased manpower and time it will take to complete the move.
Kingston Moving House Checklist
Read the Volition Removals moving house checklist to get ready for your move. All removals in Kingston are different but this guide will help you to be better prepared for your relocation regardless of the size and nature of your job. It is a handy checklist to have by your side whether you are moving into the area or from Kingston to another part of the capital.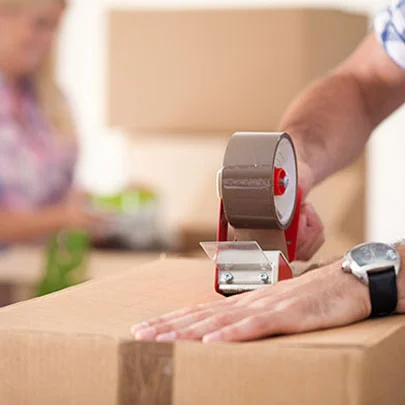 Small Job? Try our Man and Van service in Kingston
At Volition Removals, our man and van Kingston service is very affordable. Designed for customers who just need to move a few key items around the borough, the man and van Kingston service is perfect for residents of house shares, for example. It is equally suitable for people who want to move just one or two larger items, such as a wardrobe or a sofa. If you rent a furnished flat and don't need a full removals service, then this could well be the best option to go for. It's ideal for:
Student or Flat Sharers
Moving Individual Bulky Items
Art & Antique Removals
Larger Moving Jobs, Too
Choosing From the Best Removal Companies in Kingston
As a professional removals firm, at Volition Removals, we take a great deal of care to make sure we meet the demands of Kingston's residents every time we are booked. Whether a relocation job is big or small, we know that the items we move will be both valuable and sentimental to their owners and should be treated with respect at all times.
Given our locality in Kingston Upon Thames, we feel that we are best placed to offer a truly professional moving service to inhabitants of the borough. Over and above our local expertise, we have been recommended time and again by other Kingston residents – all you have to do is to check our Google ratings. In addition to our friendly approach, remember that Volition Removals has all the proper insurance documentation that is expected of a professional removals company operating in the capital.
Give our friendly team a call to ask more about our services or to receive a no-obligation quotation. Contact Volition Removals Kingston without delay.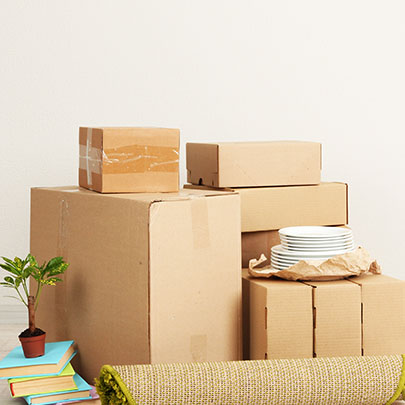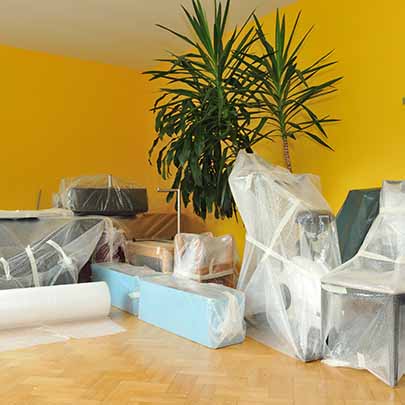 The Right Removal Firm For Your House Move in Kingston
Volition Removals provides high-quality services to all customers. At Volition Removals, our man and van Kingston service is very affordable. Designed for customers who just need to move a few key items around the borough, the man and van Kingston service is perfect for residents of house shares, for example. It is equally suitable for people who want to move just one or two larger items, such as a wardrobe or a sofa. If you rent a furnished flat and don't need a full removals service, then this could well be the best option to go for.
Equally, our man and van service is scalable so we can cope with larger house removals in Kingston, as well. For larger family homes, mansions and office moves, we will simply allocate more resources to your job. With 5-tonne Luton vans at our disposal, you can expect just as professional a job whether you are moving an entire home or just a few items.
5 Star Ratings
Familiarity With Your Area
Competitive Pricing
Absolute Care As Standard
Why We Like Moving in Kingston
Located in one of the leafier parts of Southwest London, Kingston is a fantastic place to live, work and raise a family. With good schools, plenty of local parkland and a reliable train service, there is much to recommend the area.
Like other parts of suburban London, Kingston has plenty of places to eat out locally. Thankfully, not all of the restaurants in the area are chain ones because there a numerous independent eateries and bars, too. Kingston also has a good number of boutiques and fashionable designer outlets as well as some of the bigger, high street brands.
The housing stock in Kingston is of a good quality. While prices might not be quite as high as neighbouring Richmond, the area is affluent and highly desirable with an enviable position close to the Thames.
Well Connected to Central London
Fantastic Amenities
A Friendly and Lively Community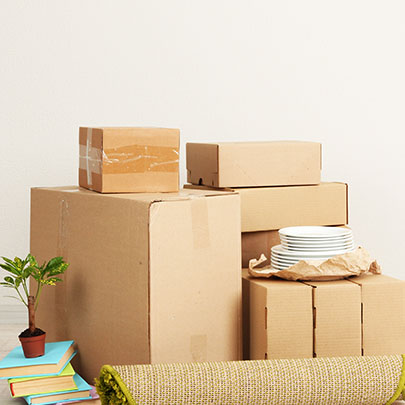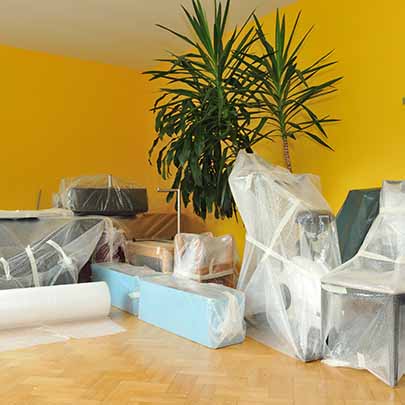 Removals Packing Service in Kingston
Want to sit back and relax while your goods are carefully packed and inventoried for your move? If so, then, we are more than happy to help. Our pricing model means that whatever service you require, you will only pay for the time we spend, subject to our two-hour minimum for two-man jobs.
Removals Packing to Prepare For Your Move
Provision of Sturdy Removal Boxes
Delicate And Fragile Items Given The Care They Need
We're well connected with all the storage firms across London including Kingston. If you have goods that you need moving from or into storage, then we've got you covered with our wide range of options. Our service is ideal for both short and long-term storage requirements.
Store Your Goods With Us
Benefit From Our Trusted Storage Operator
Pick a Storage Facility of Your Choice
In Either Situation, We'll Collect and Deliver For You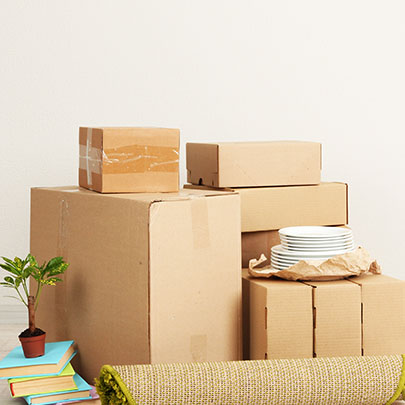 Office Removals Kingston
The team of professionals at Volition Removals is just as well-versed in office removals as it is in domestic ones. If you run a business in the borough and need to relocate, call us to offer a quotation. Our man and van service can be upscaled to deal with all office removals in Kingston, large and small.
Packing Materials for Your Move
Need to pack ready for your Kingston move? If so, we have high-quality packing materials that will be perfect for the job. Ask us to supply you with:
Wardrobe Boxes For Your Clothes
Differently Sized Boxes to Protect All Your Possessions
Durable Packing Tape and Professional Bubble Wrap
Removals Pricing Plans
1 Man & Van
£50 +Vat/hr
(+10% Weekends)
Ideal for bedsits and student moves
Light Items
Items requiring care
2 Man & Van
£70 +Vat/hr
(+10% Weekends)

Ideal for smaller 1 – 2 bed moves
Moving Furniture
Moving Artwork or stock
3 Man & Van
£90 +Vat/hr
(+10% Weekends)

For Bigger Moves
Homes with lots of possessions
Ask about bigger jobs.
House Clearances in Kingston
Volition Removals undertakes house clearance work in Kingston. At any address in the borough, we can clear an entire property on your behalf quickly and efficiently. Perhaps you need a flat cleared that once belonged to a family member who has recently passed on? Maybe you own a property and want it cleared after your tenants have moved on? Whatever the reason, we will do a professional job for you.
Student Removals Kingston
Given that Kingston is home to a seat of higher education, there are plenty of students who live in the area. Whether you are moving into student accommodation or want us to help move your belongings from your current address to one that is closer to the campus, our man and van service is both dependable and affordable. Why pay more if you only have a few items to relocate?
Art and Antique Removals Kingston Upon Thames
Moving works of art and antique items means taking extra care. This is exactly what you can expect of our work in this area. Kingston removals of rare and expensive items are one of our strengths so call on our services whether you need to move an antique dining set, a valuable painting or a one-of-a-king sculpture you own.
Furniture Removals in Kingston
We provide man and van services throughout Kingston for when people are moving home. However, a man and van is also ideal when you are not moving but have an item of furniture or two that needs to be shifted. Since we charge by the hour, furniture removals in Kingston can be conducted without undue expense with every care taken of your property when it is in transit.
Meet the team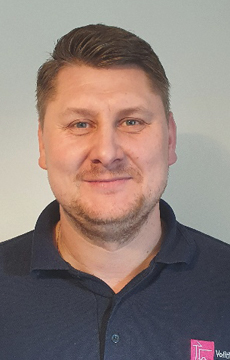 Paul is one of the founders of Volition Removals and comes with many year experience in the industry.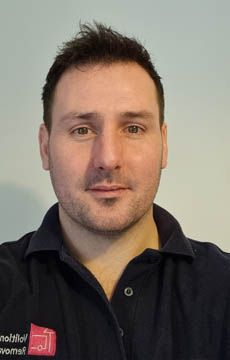 Rick is another of the founders and tends to work back office. You might occasionally see him on jobs too.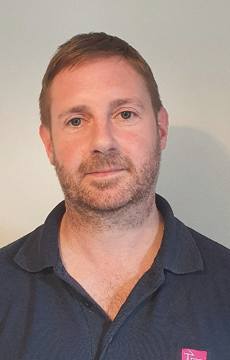 Simon is one of the most experienced removal specialists in the company and a regular face you can expect to see on removal jobs.
FAQs
What notice period does Volition Removals need?
Volition Removals will try and help with your job even at short notice. We always prefer to have jobs booked well in advance, but the nature of moving home is that completion dates do move frequently and as a consequence availability can change at late notice. If you live in the Kingston area and are worried about your fast-approaching move date, get in touch and we will see what we can do. Even within a few days of your job we might be able to help.

Why does Volition Removals charge by the hour?
The idea is to offer all our clients – large and small – value for money. By billing you only for the time we spend on a job, you will not be paying more than you need to. Often, removals firms charge for some contingency in case a job goes on longer than expected. At Volition Removals, we try to keep costs down by operating as swiftly as possible, something that is ideal if you live in Kingston already and a moving to another property in the area.

Should I disconnect appliances before moving?
We recommend that you disconnect all electrical appliances before they are moved. Unplug and defrost your freezer so that it can be transported safely and make sure it remains upright for several hours before plugging it back in. Disconnect your washing machine, too, or ask us to help you if you cannot do this on your own. We'll try to help in any way we can.

What is the best way to pack prior to a Kingston house removal?
Have everything packed in proper packing boxes so they can be transported easily. Bin bags and so on are just not up to the job of transporting clothes, for example. Ask us to supply packing materials prior to your move. Alternatively, you can book us to do your packing work in advance instead.

When is payment for the removal service due?
With Volition Removals, the final payment is expected on completion of the job. We will have taken a deposit before so it is only the remaining sum that you will need to settle once your belongings have been unloaded for you at your new address.

Some Of The Areas We Cover
We cover the whole of London, don't worry if you can't see your precise location here, we can accommodate.
Like the look of our site? Why not get in touch with our sister company Volition Digital, they build sites, do SEO and much more.