Removals Sevenoaks
Removals Sevenoaks | Man & Van in Sevenoaks
Let us help with your move in Sevenoaks.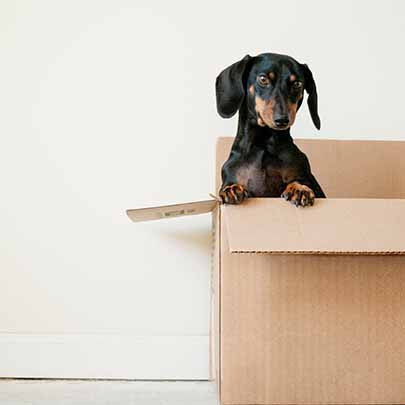 With a bustling economy of its own and good connections to Central London, Sevenoaks is a popular place to settle. At Volitions Removals, we conduct house removals in Sevenoaks for people who are moving to the town from other parts of Kent, from London and within the town itself. Therefore, if you are considering a house removals service in Sevenoaks, why not ask us to provide you with a quotation?
Our man and van service in Sevenoaks is ideal for student moves, house removals, apartment moves as well as house-share removals, for instance. In short, we can help with all of your moving requirements, large or small. Whether you're moving out of a large property near Sevenoaks Common or moving into a flat close to the town's railway station, we are here to make your Sevenoaks home removal go smoothly!
Firstly, our set-up is based on providing a man and van service for all removals work in Sevenoaks. This means we will adapt the service according to your particular requirements. Simply put, bigger jobs have more resources allocated to them while smaller ones have fewer. This way, you only pay for the service level you need.
To be clear, our Luton vans are large enough for all sorts of home removals in Sevenoaks. However, if you only have a few large items to shift, our man and van service can be scaled down so you don't overspend. As you should expect, we also have lots of experience navigating our way around Sevenoaks. This way, we can help to cut down on travel time, something that is important during peak hours. Again, this will help to keep the cost of your Sevenoaks removal job down because time won't be wasted needlessly.
Enquire about a Sevenoaks man and van removal for:
Student relocations and end-of-term moves.
Home removals – from bedsits to mansions, we do it all
Looking for a reliable and competitively priced service.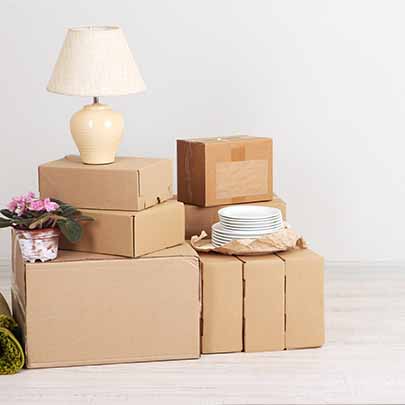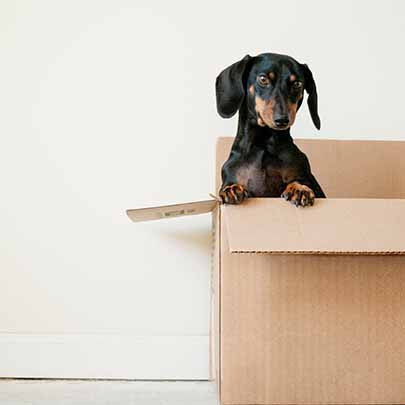 Firstly, we'd like to say that there is no easier way to book a house removal in Sevenoaks today. All we need is the date that you'd like to move and a few details about the size of the property to establish how long the move is likely to take. This way, we can provide accurate estimations for our clients.
In short, our booking service means:
We'll assess your man and van Slough removal requirements, usually based on the number of bedrooms you have.
We'll produce a quotation based on our phone or video call assessment of your needs.
We will discuss one-off items that may need to be considered, such as musical instruments or works of art.
Only once you've approved our quotation will we confirm your booking.
We'll take a deposit but only ask for the remainder to be paid on completion of the service.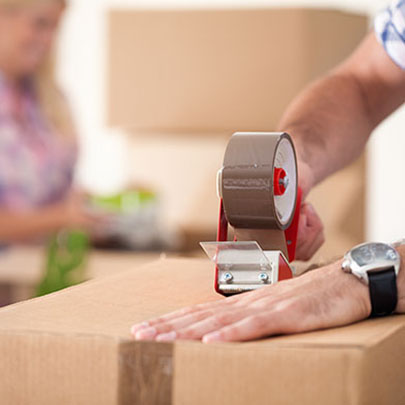 Why We Like Moving In Sevenoaks
These days, Sevenoaks is a vibrant market town that has its own sense of identity despite offering convenient access to the capital. In short, Sevenoaks is no sleepy commuter town. What's more, the town is conveniently located for the M25 and the M26. This means that it is great for getting to the Channel ports and London's major airport hubs, too.
Furthermore, Sevenoaks has a busy cultural life. There is a local community forum, for example, which provides plenty of updates about what is going on and when. Equally, the Stage Theatre offers plenty of local entertainment. Today, it is a community centre and a multi-purpose venue, not just a place for theatrical productions, however.
Even better, Sevenoaks has plenty of sport going on. The ladies' basketball team, for instance, plays in the top-flight league. There are three non-league football clubs in the town and a gorgeous cricket venue. If you are more interested in keeping fit, however, then note that there are two leisure centres in Sevenoaks plus some private gyms. We like Sevenoaks because:
The quality of the housing stock is very good.
The town offers almost immediate access to major arterial routes.
Schools in Sevenoaks have a great reputation, generally speaking.
Why Volition Removals Sevenoaks is the Right Company to Choose
To begin with, the whole approach we take at Volition Removals is to make Sevenoaks house removals as versatile as possible. In short, this means offering a man and van service that can be adapted to any sort of property in the town. We can help with home office and one-bed flat moves just as easily as large detached homes, for example.
Furthermore, we know our way around the town. What this means is, for example, that we can bypass busy roads to get your home removal job done as quickly and efficiently as we can. In turn, this means saving you money.
Of course, you shouldn't have to take our word for what a dependable company we are. Why not read some testimonials which will offer some insights into our friendly and professional service? We think you will find us to be:
Experts in all kinds of removal work throughout Sevenoaks
Just as professional whether we are handling a short move in the town or to a location much further afield.
Highly competitive for such an experienced and sough-after removals firm.
Clear and concise with what we offer in our quotations.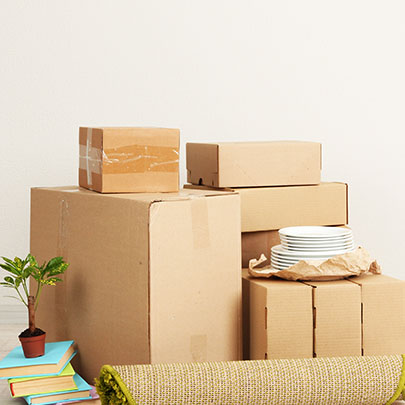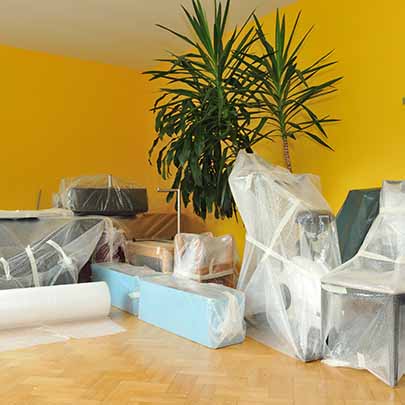 Some people require temporary storage when they are moving, perhaps because they're downsizing, for instance. Whatever the reason may be, Volition Removals is on hand to provide temporary storage ahead of or during your move:
We can take items to your current self-storage provider on your behalf.
We'll provide temporary storage for some of your belongings for you at our preferred provider, if wanted.
We are also on hand to retrieve possessions for you as and when they might be needed.
Packing Materials for Your Move
If you are unsure what sort of packaging materials should be used for a Sevenoaks home removal, then ask us to supply them. We only offer high-quality materials that get the job done and will protect your belongings in all weathers. Our professional packing materials include:
Packing boxes of various sizes, such as small, medium and large ones.
Professional packing tape to seal our packing boxes and wardrobe boxes properly.
Bubble wrap that can be used for delicate possessions, such as kitchenware, for example.
Furniture Removals Sevenoaks
Throughout the TN13 area, our service also includes man and van furniture removals. Sevenoaks residents can book us to move bulky items, such as sofas, even when they are not moving. This way, you can rely on us to:
Do the physically demanding work of moving furniture for you.
Get big items through thin spaces, such as doorways and hallways, on your behalf.
Pick up furniture you've bought online, for instance, and deliver it to you.
Removals Pricing Plans
1 Man & Van
£50 +Vat/hr
(+10% Weekends)
Ideal for bedsits and student moves
Light Items
Items requiring care
2 Man & Van
£70 +Vat/hr
(+10% Weekends)

Ideal for smaller 1 – 2 bed moves
Moving Furniture
Moving Artwork or stock
3 Man & Van
£90 +Vat/hr
(+10% Weekends)

For Bigger Moves
Homes with lots of possessions
Ask about bigger jobs.
Office Removals Sevenoaks
Please note that we don't just undertake home removals in Sevenoaks. This is because much of our work in the town is also for commercial enterprises. Whether you want a bulky item taken between offices or would like a full office relocation service, we're here to help. At Volition Removals, we have plenty of experience managing office relocations, so why not call us to see how we can make yours a hassle-free experience? Our team is full of useful advice about what to do when planning an office move!
Removals Packing Service Sevenoaks
Not everyone is up for packing their belongings prior to their move and we understand that. Perhaps you don't have time or find the job too frustrating, for example? If so, we are on hand to pack your belongings in the run-up to your move so that everything is ready to collect on the day of your Sevenoaks relocation.
We will pack items carefully and with respect without overstuffing them into boxes.
Our operatives will be issued with the right boxes for the right job, such as wardrobe boxes for your clothes.
Rely on us to use professional packing tape and bubble wrap to fully safeguard delicate items.
House Clearances in Sevenoaks
As well as our man and van removals work in Sevenoaks, we can undertake full house clearances. For example, if you are a residential landlord and want a property cleared after your tenants have left, we can do this work for you professionally. Our man and van house clearance work may also be suitable if you have recently inherited a property and need it to be emptied prior to sale. Whatever your reason for needing a house clearance in Sevenoaks, Volition Removals can handle it!
Art and Antique Removals Sevenoaks
The moving and handling of precious or rare items means taking even more care than usual. To be clear, this is exactly what we can do for you if you have artworks or antiques in Sevenoaks you need to be moved. Want us to move antique furniture between your properties, for example? There again, you might have sold some art and want us to transport it to the new owner for you. Helpfully, we have all the experience you might need in this area. Indeed, we've moved some by very famous and saleable artists before, so you know you can rely on us.
Plenty of students reside in Sevenoaks, some attending the adult education centres in the town or, perhaps, commuting to London to study. Equally, some students travel to the University of Kent's centre in nearby Tonbridge. What all students tend to have in common, however, is the need for a cost-effective solution when moving just a few items. This is why our man and van service in Sevenoaks is ideally suited to student moves. Why not ask us to provide a quotation whether you are moving to or from the town?
Flat Pack Assembly Sevenoaks
During our removals work in Sevenoaks, we take apart and reassemble lots of flat pack furniture. This means we are experts at putting it together. If you have bought a flat pack storage unit, for instance, and would like it assembled for you then why not get us to do it? You can expect a high-quality job and no heavy lifting once it is assembled either!
Book Your Parking in Advance
Sevenoaks District Council is the body responsible for parking bay suspensions in the town. If you live or, or will be moving into, a street where there are parking bays, you will need to reserve one with a suspension unless you have off-street parking. This is because it will be too far to carry your belongings if the closest available parking bay is down the street.
Sevenoaks Moving House Checklist
The Volition Removals moving house checklist is a helpful document when relocating whether you are moving to or from Sevenoaks or, indeed, within the town. We aim to make your moving day as stress-free as possible which is why planning ahead with our checklist can be so useful.
Meet the team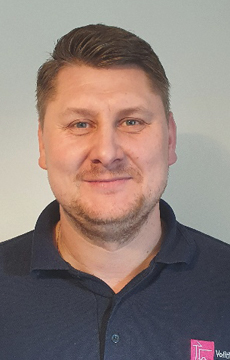 Paul is one of the founders of Volition Removals and comes with many year experience in the industry.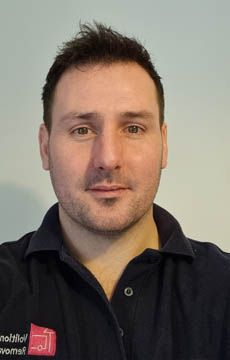 Rick is another of the founders and tends to work back office. You might occasionally see him on jobs too.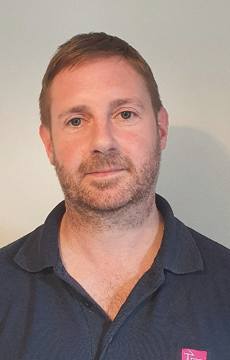 Simon is one of the most experienced removal specialists in the company and a regular face you can expect to see on removal jobs.
Sevenoaks Removals FAQs
How much will a Sevenoaks house removal set me back?
To begin with, we'll provide you with an accurate quotation so you will have a good idea of the cost of your move prior to agreeing to it. A typical two-bedroom house relocation requiring 1 van and two men in Sevenoaks would take from five or six hour, depending on the distance that would need to be driven and the ease of access to a property. a 5 hour job with two men and one van would be £300 + Vat.
Do you need insurance for house removals in Sevenoaks?
Legally, you don't need insurance if you undertake a Sevenoaks home removal yourself. Nevertheless, public liability insurance is very important in case anyone were to be injured during the move. We provide this at Volition Removals, something not all man and van operators can say! Furthermore, we have insurance which will cover your belongings for a value of up to £30,000 as standard.
What if I'm not around and still need a home removal in Sevenoaks?
Obviously, most people like to be present during their house move. However, if you cannot be there during your Sevenoaks relocation, we can handle the whole project from packing things up to loading them into one of our vans to delivering them to your new address for you. Just organise access for us and we'll take care of the rest!
Does Volition Removals' man and van service in Sevenoaks enjoy a good reputation?
To be clear, it is not just Sevenoaks where our reputation for reliability and professionalism is strong. We have many great reviews throughout Kent and Southeast London you can read to reassure you of our diligent service provision.
How much manpower is needed for larger properties when moving in Sevenoaks?
This will depend not just on the size of your home but the number of possessions you might have. Under certain circumstances, we'll visit your home or conduct a video call to establish how much manpower might be needed. At Volition Removals, our man and van service is scalable so we can cope with larger jobs by simply adding more men and more vans to cope, as required.
Some Of The Areas We Cover
We cover the whole of London, don't worry if you can't see your precise location here, we can accommodate.
Like the look of our site? Why not get in touch with our sister company Volition Digital, they build sites, do SEO and much more.