Removals Balham
Removals Balham | Man & Van Balham
Whatever you need moving we're here to help
Our Removal Services – Balham
Packing Service
Flat Pack Assembly
Absolute Care Standard
Storage
Credit Cards Accepted
5-Star Rated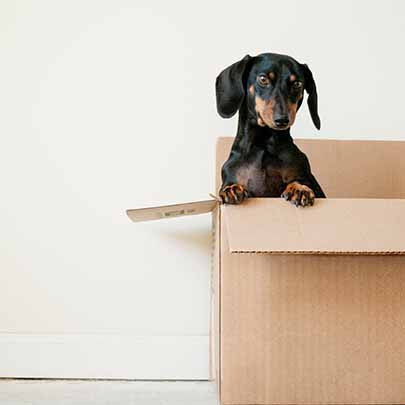 Balham is a lively area of South London, with comprehensive amenities, fun nightlife and a range of different property types. The majority of the area is made up of Victorian and Edwardian terraces with some new builds thrown in here and there. Volition Removals Balham know the area intimately and will make your move process a breeze. We are five-star rated and provide house removals Balham's residents can rely upon, so read on to find out more about what you should keep in mind when moving to or from this corner of South London.
Ideal for smaller scale removal jobs, our man and van Balham service will suit many people. Affording a great deal of flexibility moving in and around the area. Man and van bookings are short quick jobs that normally have a lower tme cost to a full removal.
Volition's man and van Balham option is just the ticket if you only have one or two bulky items that you need to be moved. It would suit those living in shared or furnished accommodation, for example.
If you want us to move a bed, a wardrobe or a washing machine, then take a look at our competitive rates. Our man and van Balham service is designed for all sorts of moves including one-off deliveries, home relocations and even office moves. Try out our man and van Balham service if you are:
Student or Flat Sharers
Moving Individual Bulky Items
Art & Antique Removals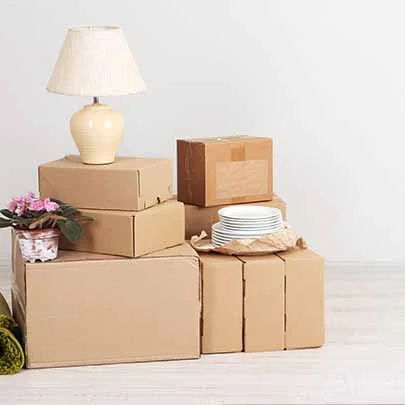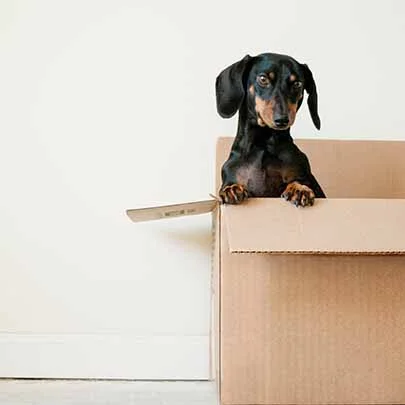 The flat and house removals services in Balham we offer are easy to book. For a reliable removal service Balham inhabitants turn to again and again, fill in our contact form and we will produce a quotation for you. If you prefer to phone, then please feel free to do so. Either way, your Balham removals booking will mean we will:
Make an assessment of your requirements, often based on the number of rooms you have or from a video call.
Produce an estimate based on the information we've been given.
Take a deposit fee and confirm your booking for a Balham removals service only after you have approved our quotation.
Remind you that parking permits ought to be arranged unless off-street parking is possible.
Charge the outstanding sum on completion of the move.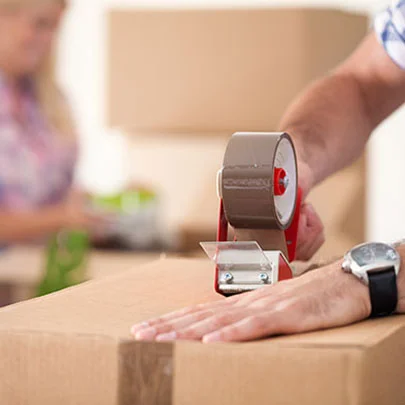 Why We Like Moving In Balham
Balham may used to have been known as a lesser neighbour to nearby Clapham but, in recent years, this has changed dramatically. Covering parts of SW12 and SW17, Balham has a cool vibe about it these days with plenty of trendy outlets, designer shops, great bars and chic coffee shops. Okay, so it may not have direct access to Clapham Common but Tooting Bec Common and Wandsworth Common are both within walking distance. Balham railway station provides convenient access to the City and the West End while there are numerous sports clubs and schools nearby.
Parking restrictions and reservations like everywhere are important, the shorter the walk from the removal van to the property the quicker the job. Balham is in majority in the Wandsworth borough, you will need to contact them to arrange parking bay suspensions.
Peak traffic times are busy down the main high street but there are many other side streets that haven't had the routes messed with by the council so you can, to a certain extent, skirt around traffic. Knowing the back routes and being familiar generally with the area means that we can navigate efficiently and keep the job price to a minimum, but that is the benefit of choosing a London removal company when moving house.
Well connected to London
Fantastic Amenities
Friendly Community
Why Volition Removals Balham is the Right Company to Choose
When moving house you obviously want the assurance of a qualified staff that you can trust, value for your hard-earned money and the guarantee that your move will be trouble-free. The Volition Removals Balham team offers all three and much more.
The good news is that Volition Removals offers protection of your belongings with a transit insurance of up to £20,000 and £1 million in public liability coverage. Our trained and dependable staff pay attentive care to your belongings and make sure your stuff is delivered promptly.
If you would like a free of cost quote or more details about what we offer feel free to contact us at the numbers provided below!
5 Star Rated
Familiar With Your Area
Competitive Pricing
Absolute Care As Standard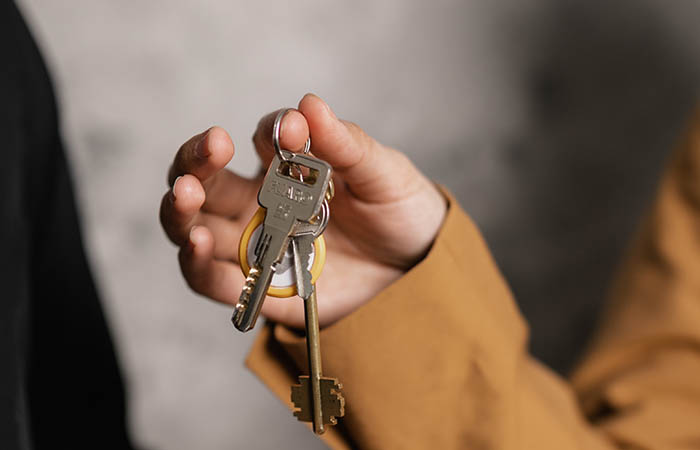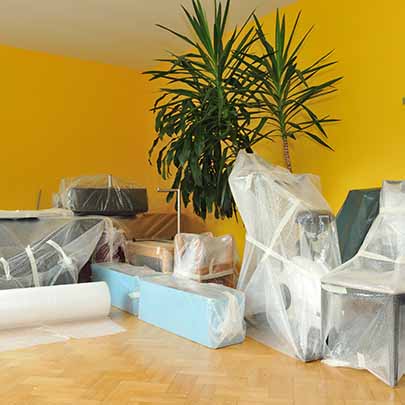 When it comes to storage in Balham, we are the company to turn to. Firstly, we are well-known among all the leading temporary storage firms across the capital and can place your items into their facilities on your behalf. We can help Balham's residents with storage in both short and long-term arrangements. To sum it up, we provide a wide range of options:
Store your Goods with Us
Pick a storage Facility of your choice
In either situation we'll collect and deliver
Packing Materials for Your Move
When moving to Balham, using high-quality packing materials is a must these days. When it comes to removals, Balham residents should not stuff their belongings into flimsy boxes or bags. Instead, let Volition Removals supply you with packaging that will mean your possessions are properly looked after. For your Balham move, we have:
Moving boxes in large, medium and small sizes.
Heavy duty packing tape and durable bubble wrap.
Wardrobe boxes for your clothes.
Furniture Removals Balham
Looking for furniture removals in Balham that are a cut above? If so, we can help. Unfortunately, we often find that the furniture removals Balham residents choose is sub-standard. This is not the case with low-cost yet efficient furniture removals in Balham provided by Volition Removals, though. Our operatives are fully trained to handle large items, such as sofas and wardrobes, as well as heavier belongings like king-sized mattresses, for example. Bear in mind that our professionally delivered furniture removal service is:
Ideal for moving furniture in or out of Balham
Cheaper than you might think
Perfect for removing furniture that is no longer used
Removals Pricing Plans
1 Man & Van
£50 +Vat/hr
(+10% Weekends)
Ideal for bedsits and student moves
Light Items
Items requiring care
2 Man & Van
£70 +Vat/hr
(+10% Weekends)

Ideal for smaller 1 – 2 bed moves
Moving Furniture
Moving Artwork or stock
3 Man & Van
£90 +Vat/hr
(+10% Weekends)

For Bigger Moves
Homes with lots of possessions
Ask about bigger jobs.
When it comes to professionally run office removals in Balham, there is no better removals company in London to turn to than Volition Removals. An office removals company Balham business managers can rely on to act promptly, we have plenty of experience with commercial relocations of all types. Indeed, at Volition Removals, we will make sure your office is cleared out within good time and ensure even tricky to move items, such as computer equipment, are transported to your new premises safely. We handle office removals in Balham and neighbouring areas, like Tooting and Streatham, so why not find out how much we could save you on office moving costs?
Removals Packing Service Balham
Some of our clients want to pack their belongings themselves and allow us to do the heavy lifting. However, if you want us to take the hassle out of your move or you simply don't have time to pack, then we can do it all for you! Our pricing model means you will only pay for the time we spend packing after the initial two-hour minimum fee has been met.
Removals packing for Balham residents moving locally or further afield
Provision of high-quality removal boxes and packaging materials
Fragile items, such as glassware, are given the care they deserve
House Clearances in Balham
Need a house clearance job in Balham after the passing of a family member? Perhaps you are a landlord in Balham who would like their property cleared following the end of a tenancy. Whatever the reason for house clearances in Balham, you can turn to Volition Removals with assuredness. We find that a man and van service in Balham is often the best way to proceed with house clearances given the often busy residential streets in the area. However, even larger properties in Balham that require a Luton van and more removal workers can be catered for by our trusty team. Our house clearances in Balham are dealt with professionally, as you should expect of a well-regarded removals company.
Art and Antique Removals Balham
Moving artworks or antiques will frequently need a man with a van service in Balham. Unless you have a very large object that requires an even larger vehicle to transport it, such as a grand piano, our low-cost option will be enough – and you won't be skimping on the quality of the service! We have extensive experience of transporting antiques for auction or moving original works of art for their new owners. Why not call us to discuss art and antique removals in Balham today?
Student moves in Balham are among our many specialist removals services. We know that the majority of students are operating on a tight budget and will only have so much money they can spend on a move. However, they will also want a professional job undertaken even if they only have a few larger items to transport. Our man and van service in Balham is perfect if you live in halls of residence and are moving out to private student accommodation. We can also help with house share moves and even take items back home at the end of term, if needed.
Flat Pack Assembly Balham
We undertake lots of house removals in Balham so you won't be surprised to learn that disassembling and reassembling furniture is part of what we do most days of the week. As such, we also provide flat pack assembly services to Balham residents. Simply order your furniture online or from the showroom and when it turns up book us to come and put it together for you. Why waste hours doing the job yourself when we can take care of it for you? We'll even lift the flat packs up and down stairs when appropriate for bedroom furniture and so on.
Meet the team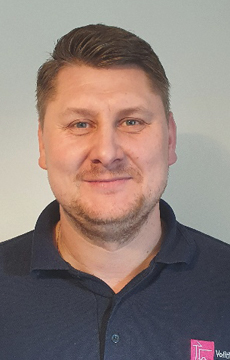 Paul is one of the founders of Volition Removals and comes with many year experience in the industry.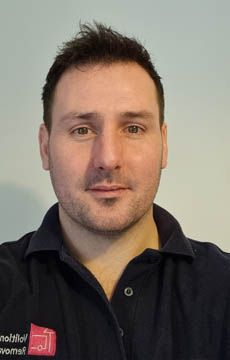 Rick is another of the founders and tends to work back office. You might occasionally see him on jobs too.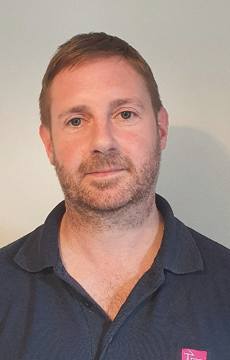 Simon is one of the most experienced removal specialists in the company and a regular face you can expect to see on removal jobs.
Removals FAQ's
How much does relocating in Balham cost?
To hire two men and a van in Balham, the hourly rate we charge is £60 plus VAT. We would usually provide large Luton Box vans for most house removals in Balham. One man and a smaller van costs less but would only be suitable for smaller flats and bedsits. An average two bedroom would take about six hours to move with some leeway for driving and the number of belongings. For a typical Balham removals job, you'd need to set aside about £360 plus VAT.
How long will a removal job in Balham need?
Unless there is an access problem, such as living on the top floor of a block of flats, it would normally take 2 to 3 hours to load a two bedroom property. Add to this the driving time needed to get to your new home plus a further hour and a half to unload. Of course, some Balham removal jobs take longer, some are shorter but most are conducted easily within a single day unless it is a very large and complex job.
What insurance does Volition have for its removal service in Balham?
Your belongings will be fully insured against accidental damage to a value of up to £30,000 while they are in transit. This is a good thing to know as your contents insurance policy usually won't cover you when moving. We also have £1m public liability insurance. For customers in Balham with belongings that need additional cover, please let us know and we will make the necessary arrangements for individual insurance.
How can I tell whether Volition Removals is truly professional?
Just take a look at our testimonials and reviews. We think you'll be delighted with what you hear about our removals in Balham and the surrounding areas of Clapham and Brixton. We only operate with fully trained staff, so you can rest assured your belongings will be in good hands.
When should I arrange a parking suspension in Balham?
You will need to arrange your parking suspension once your moving day is confirmed. For homeowners, this might be when their chain is completed or, for renters, when their new tenancy will commence. The earlier you book the suspension, the lower the charges tend to be in Balham.
Some Of The Areas We Cover
We cover the whole of London, don't worry if you can't see your precise location here, we can accommodate.
Like the look of our site? Why not get in touch with our sister company Volition Digital, they build sites, do SEO and much more.