Removals Putney
Removals Putney | Man & Van Putney
Whatever you need moving in Putney we're ready to help
Our Removal Services – Putney
Packing Service
Flat Pack Assembly
Absolute Care Standard
Storage
Credit Cards Accepted
5-Star Rated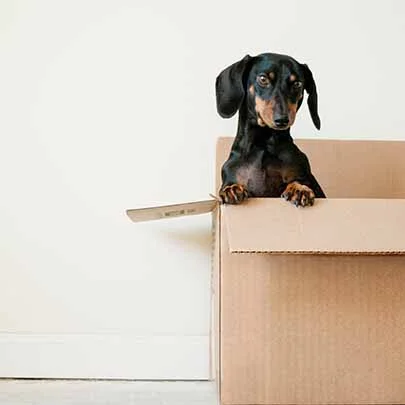 Removals and Man & Van In Putney
Searching for a removals firm Putney residents trust? If so, then you need to look no further than Volition Removals because we offer reliable services every time. Moving house can turn out to be a pretty stressful experience for many people. But certainly not with Volition Removals Putney! With the help of our competent staff and expert handlers, we deliver reliable and efficient removal services across a number of regions in London. Volitions Removals Putney provides all of the services you need to move into your new home in Putney.
How to Book Your Removal With Us
It doesn't matter where you are moving from or to in Putney, our home removal service is child's play to book. All you need to do is:
Let us know what sort of service you need, a full house removal or something smaller like a furniture removal job.
Give us an idea of the size of the job according to the number of bedrooms your home has, for example.
Provide us with your current address and the location of the property you will be moving to so we can estimate the driving time.
Tell us about any unusual or large items you own, such as gym equipment, for instance.
We will put together an estimated cost based on the information supplied.
To confirm your booking, all you need to do is to pay a deposit.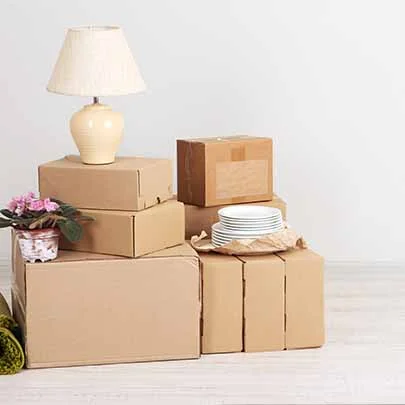 Book Your Parking in Advance
If your home has its own off-street parking, then make sure we can access it on the day of your move. Given many residential streets in Putney have on-street parking bays only, you will need to book a suspension or the time it will take to load and unload your belongings will inevitably go up. You should do this at both addresses, of course. To apply for a suspension, contact the local council. More information can be found on what to do here.
Putney Movers' House Move Checklist
We have produced a home mover checklist for Putney's residents to make use of in the run-up to their relocation. We are very well-versed in residential moves in London and elsewhere so why not use it to help your move proceed without any unforeseen problems?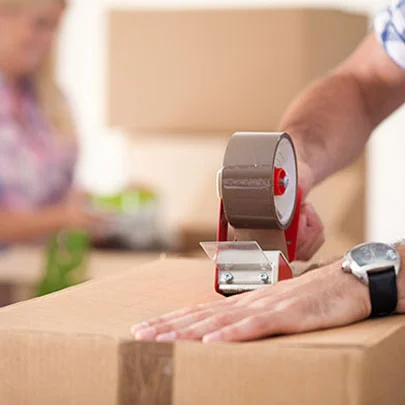 Small Home Removals In Putney
When a smaller scale removal job is called for, our man and van Putney service is just the ticket. Providing a greater degree of flexibility and cheaper than other services you might find in South London, our man and van Putney option is great if you have a couple of large items you need moving while you do the rest yourself, for example. Need a bed, wardrobe or a settee to be moved? If so, then we'd recommend checking out our competitive rates. The service is designed for people moving from furnished flats or for the residents of house shares who are moving on, among others. This service is perfect for:
Flat sharers and students
Moving individual bulky possessions
Art and antique removal jobs
Choosing One of the Best Removal Companies in Putney
From Putney Heath in the south to Putney Embankment in the north by the Thames, we know every inch of this part of London. As such, you can rely on our friendly and reliable team of moving operatives to ensure you get a fantastic job done. Our local knowledge helps us to avoid delays and, therefore, to keep the cost of your job down. We have many testimonials from satisfied Putney residents for our man and van services. Check them out and see for yourself why Volition Removals Putney is so trusted.
If you would like to talk to us and find out more about man and van moves in Putney, then call Volition Removals and ask for a no-obligation quotation right now.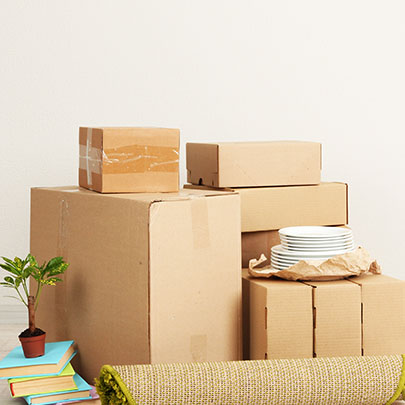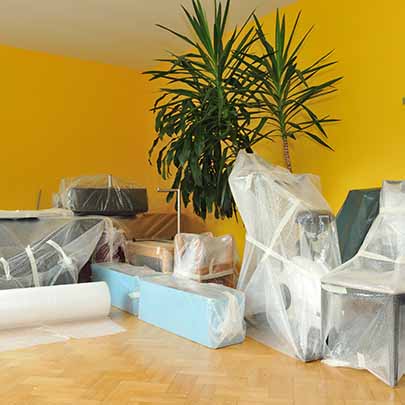 The Right Removal Firm For Your House Move in Putney
Volition Removals Putney offers a full removals service, from packing your valuables safely to helping you to settle into your new home. Our experienced Putney removals team can handle all sorts of items safely, so whether you need help packing up a whole household of family possessions or making sure that antiques and paintings are treated with the care that they deserve, you can rely on us. We also protect your belongings with insurance up to £20,000 while they are in our care, along with £1 million public liability coverage.
Call today on +44 07885 609699 to find out more about Volition Removals Putney or to arrange your move.
5-star rated services
Local knowledge throughout Putney
Affordable hourly rates
Absolute care as standard
Why We Like Moving In Putney
Putney is a fashionable location in Southwest London which – along with its scenic riverside setting – makes it an attractive choice for a wide range of residents. This is particularly so among professionals who need to commute to other parts of London. However, there are also plenty of family homes and options for students or older couples looking to downsize, too.
Putney has excellent transport links which can make moving into the area much easier. The restricted parking available along many of the local streets can be useful for residents once they've obtained a permit. However, you may need to plan ahead to make sure there will be room for your moving vans to park. Wandsworth Council is in charge of managing parking restrictions in Putney, so you will need to get in contact with them if you want to arrange a suspension of these restrictions to make way for the removals van in front of your new property.
You will need to get in touch with the council at least five days before you expect to move in. You should be aware that suspensions can only be applied in areas where there are restricted parking bays available.
Well connected with good transport links
A good array of local amenities
A community that is welcoming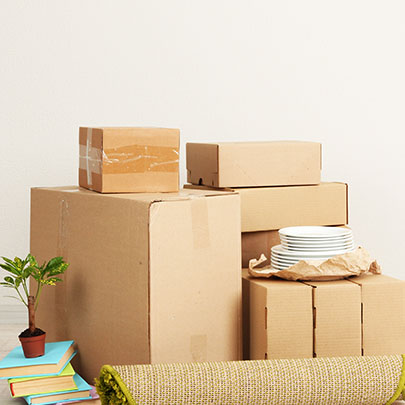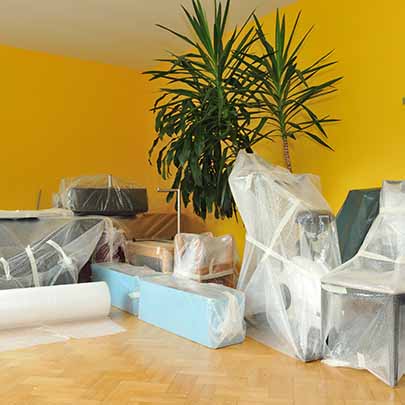 Putney Removals Packing Service
Some people simply don't have the time to pack their belongings up before they move. There again, some people want professionals to do it for them because they know they'll get a better job done. Either way, we offer a removal packing service in Putney to help you prepare for your move. Why make your move a chore, when we can help?
Removals preparation charged for by the hour
Packing materials supplied
Delicate belongings given additional care
We are well connected with numerous storage firms across London including the SW15 postcode district. If you have goods that need moving from into storage for short or long term purposes in Putney, then can help with our wide range of options:
Store your belongings with our preferred storage facility provider.
Pick a self-storage facility of your choosing for us to place your possessions in.
Ask us to collect your items when you no longer want them in storage.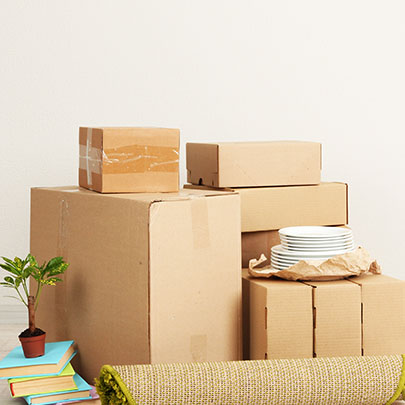 Office Removals in Putney
Our man and van removals in Putney is the ideal service for office relocations as well as house moves. Why pay more for an office move from one part of Putney to another when we can handle the job and charge you only for the time it takes. Our affordable hourly charging structure is good for small companies and larger businesses alike. We don't just do office moves either because we can handle other commercial premises, as well.
Packing Materials for Your Move
If you fail to prepare for your move, then it can make your moving day much more of a headache than it ought to be. Of course, we are on hand to assist when loading and unloading your belongings and to offer advice. One thing you can do to make your move go well is to use good packing materials. We'll even supply them if you like so you know you have materials that are of the right standard for moving in a busy place like Putney.
We provide wardrobe boxes that are ideal for clothing
We have moving boxes of several different sizes
Bubble wrap and packing tape provided
Removals Pricing Plans
1 Man & Van
£50 +Vat/hr
(+10% Weekends)
Ideal for bedsits and student moves
Light Items
Items requiring care
2 Man & Van
£70 +Vat/hr
(+10% Weekends)

Ideal for smaller 1 – 2 bed moves
Moving Furniture
Moving Artwork or stock
3 Man & Van
£90 +Vat/hr
(+10% Weekends)

For Bigger Moves
Homes with lots of possessions
Ask about bigger jobs.
House Clearance Work in Putney
From East Putney Station to Barnes, we are often called on to undertake house clearance work in Putney. This is something we can carry out on your behalf even if you are not present in a professional and dependable manner. Sometimes landlords ask us for Putney house clearance work after the end of a tenancy. Nevertheless, we also do this sort of work following the death of a Putney resident on behalf of their family. Either way, you can expect the same high standards to be maintained.
Putney Student Removals
With colleges and university campuses located all around Putney, this is a popular area of London for students of all kinds. Our Putney man and van service is geared up for the needs of students. After all, most students only have one or two large items they will need to be moved so a single man and just one van will be enough for the majority of relocations. What's more, our hourly rate means the service is affordable, too!
Art and Antique Removals in Putney
With a great track record of moving expensive works of art and irreplaceable antiques behind us, there is no better firm to turn to than Volition Removals. Entrust us with your one-of-a-kind belongings and expect a high-quality job. We handle art and antiques that have been sold or that need to be moved between properties as well as during house moves.
Putney Furniture Removals
As a house removals firm that covers all of Putney, we are here to do full and part property removals work. Therefore, we can assist with moving just one or two big items, like beds, mattresses, sofas or wardrobes. We undertake garden furniture removals and many other jobs for our clients in Putney who might not be moving but still need professional lifters and handlers.
Meet the team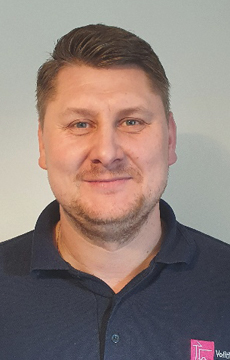 Paul is one of the founders of Volition Removals and comes with many year experience in the industry.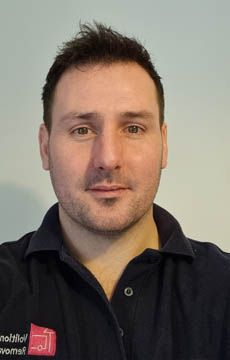 Rick is another of the founders and tends to work back office. You might occasionally see him on jobs too.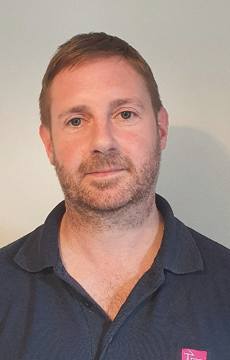 Simon is one of the most experienced removal specialists in the company and a regular face you can expect to see on removal jobs.
Putney FAQs
What are the most important things to do before moving?
Pack your belongings and mark which room each box will need to be unloaded into when you arrive at your new home. Inform your utility suppliers of your moving day and read the meters before you leave. Use our movers' checklist to obtain more clear advice for your Putney relocation.

Why is booking a parking bay close to my home a good idea?
Without guaranteed parking close to your home, your possessions will need to be carried by hand down the street. That slows the job down which pushes the cost up. Also, your belongings will be more exposed to the elements. Unless you have a driveway you can access freely, a parking bay suspension is essential.

What is the benefit of paying for Putney removals by the hour?
Volition Removals charges by the hour for man and van work in Putney so you only pay for the service you receive. If we operated as some removals firms do and charged by the job, then you would end up paying more quite needlessly.

How do I know whether Volition Removals has a good reputation for moves in Putney?
Handily, there are numerous reviews of our good work you can find online with ease. Our local knowledge of Putney and the surrounding areas of London speak for themselves when you look at our testimonials.

Is a man and van service enough when moving from another part of London to Putney?
Yes, it is perfect for all sorts of moves in the capital, from North London to Putney or from Putney to East London, for example. Even if you have a large family home, we can scale up our resources with large Luton vans and more men to get the job done quickly and efficiently.

Some Of The Areas We Cover
We cover the whole of London, don't worry if you can't see your precise location here, we can accommodate.
Like the look of our site? Why not get in touch with our sister company Volition Digital, they build sites, do SEO and much more.