Removals Nine Elms
Removals Nine Elms | Man & Van in Nine Elms
Moving in or around Nine Elms? If so, we can help.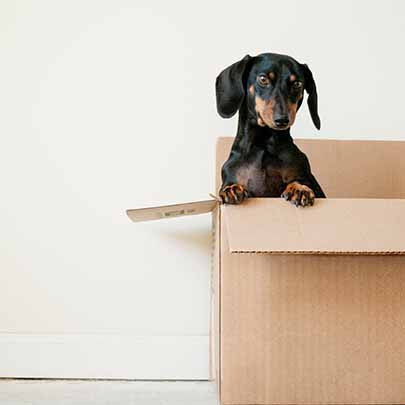 Bounded by a majestic stretch of the River Thames to its north and Battersea Park to its west, Nine Elms has long been considered an up-and-coming part of the capital. Close to central London but with its own cultural identity, removals in Nine Elms are increasingly in demand as the district has become more and more desirable. Named after a row of elm trees that ran from Vauxhall in the Middle Ages, Nine Elms was once an industrial part of the city. Consequently, it has a rich heritage. It is primarily now a mixed residential area with lots of small businesses operating within its borders. Therefore, man and van services in Nine Elms are a great option for moving bulky items, handling home relocations and even conducting office moves. Looking for house removals in Nine Elms as well as many other services? If so, turn to Volition Removals today.
At Volition Removals, our man and van service in Nine Elms is perfect for moves within this part of South London. If you are moving from a flat on the waterfront to a residential street, such as Carey Gardens, or vice-versa, then a man and a van will be sufficient to get your residential move carried out swiftly and reliably.
We will typically provide Luton vans for larger house removals in Nine Elms if you are moving out of the area to another part of London. Equally, a man and van removal of this size will be perfect if you are moving to Nine Elms. Overall, our man and van service in Nine Elms will suit all types of move, providing a cost-effective and straightforward service.
Ask about our Nine Elms man and van service for:
Student relocations which may only involve a couple of larger possessions.
Moves out of shared homes to your own residence.
Relocating furniture and other bulky items between addresses in Nine Elms.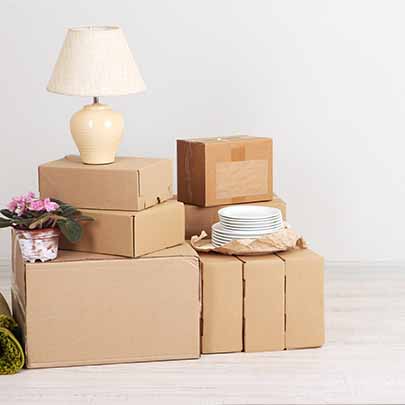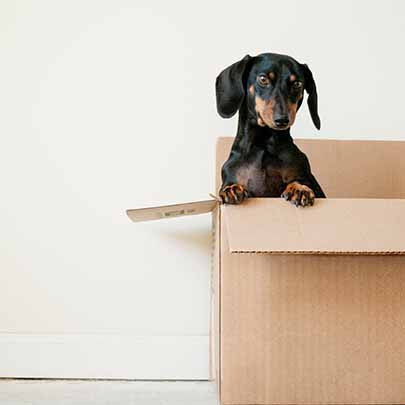 If you'd like to book our reliable Nine Elms man and van service, then it is easy to do so. You can either phone us directly or fill out our contact form and we'll get back to you. Then, we'll assess your personal requirements. For instance, we can estimate the cost of your Nine Elms removal job by simply talking over your requirements. Sometimes, we'll review the move over a video call instead. This way, we can establish the size of your home. This helps us to gain an idea of how many big items will need to be moved. Overall, here's what we do for all movers in Nine Elms:
We will recommend how many men you'll need with your van for the most efficient removal service.
We'll offer an estimate that factors in the time taken to load up, drive to your new address and unload.
Any removals in Nine Elms with one-of-a-kind items, like antiques, will be costed, too.
Only after you have approved our quotation will we ask for a deposit to confirm your booking.
After your Nine Elms man and van removal service is complete, we'll ask for the remainder of the payment.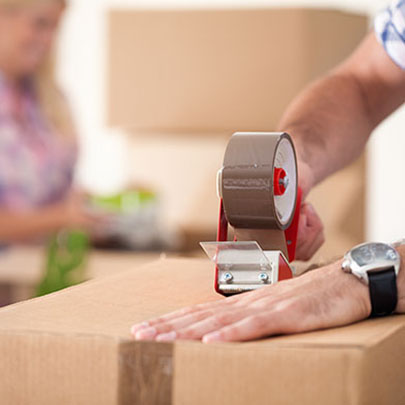 Why We Like Moving In Nine Elms
Living in Nine Elms today is nothing like it would have been even a few decades ago. Once the most neglected part of the London Borough of Wandsworth, it has been significantly redeveloped. Developers have invested greatly in projects close to the iconic old Battersea Power Station, for example. You can now see luxury apartments all along the Thames. From the power station's listed structure to Riverside Gardens, close to Vauxhall Bridge, there are many stunning developments.
Indeed, the relocation of the US Embassy to Nine Elms has also led to a more sophisticated image of the area developing. Not so long ago, Nine Elms was only known as the place where New Covent Garden wholesale market was located. Of course, that's no longer the case, thanks to all the new buildings and residences. These days, moves to Nine Elms are much more about its good schools, great transport links and high-quality developments!
Even better, there are plenty of places to eat out in Nine Elms. You don't have to take a trip into the West End for good food. Even if you did, it wouldn't take long from this part of London. In summary, we love Nine Elms because:
It is an increasingly trendy part of South London.
The high-end apartment lifestyle suits many city dwellers.
The area is close to Central London but outside the Congestion Charge Zone.
Why Volition Removals Nine Elms is the Right Company to Choose
If you plan on moving to Nine Elms, then booking professionals who know what they're doing is advisable. This is exactly what you get with the highly trusted team at Volition Removals. We have local knowledge of the streets in and around Nine Elms, making removal jobs much less stressful
Of course, many of our clients can attest to our professionalism with Nine Elms removals. Just read a review or two! After all, we have been working in this area, as well as neighbouring ones, for years. Whether you are moving to Nine Elms from Clapham, Kensington or further afield, we can help. Indeed, our Nine Elms removals service is just as good if you are moving out of the area, too.
Feel free to contact us about our Nine Elms man and van removals service. We think you will find us to be:
Courteous and diligent in all our Nine Elms removals work.
Capable of taking a flexible approach to all types of move, large and small.
A cost-effective option that still means being fully insured by a professional removals firm.
Accurate in our quotations thanks to our experience in Nine Elms and beyond.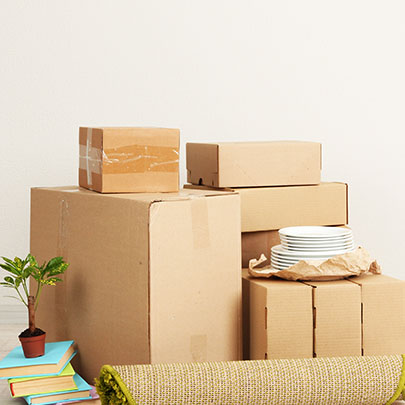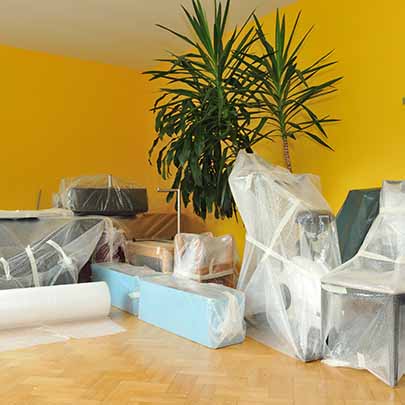 Let's face it, temporary storage for Nine Elms moves can be very beneficial. Perhaps you are downsizing to a flat in Nine Elms from a family residence? Maybe you need some temporary storage while your new home is redecorated? There again, you might want some items stored so you can move in without lots of boxes about the place. At Volition Removals, we provide a range of storage solutions for our Nine Elms clients. We can:
Take your belongings to your chosen self-storage unit for you.
Move your items into a storage facility of our choosing on your behalf.
Collect your possessions when you are ready for them and bring them to you.
Packing Materials for Your Move
To begin with, good packing materials for a Nine Elms removals service are crucial. Of course, you need to make sure items are protected within their moving boxes. However, packaging them properly will also make it easier to unpack them at your new home. Many accidents occur, not during the move, but as items are taken out again for the first time afterwards. At Volition Removals, we have:
Various packing boxes to suit differently sized belongings.
Professional packing tape that forms strong seals.
Wardrobe boxes that keep clothes tidy and well-protected.
Furniture Removals Nine Elms
Whether you live in the Heathbrook Park part of Nine Elms, close to Wandsworth Road Station, or on Nine Elms Lane itself, our furniture removals service is reliably trustworthy. For residents of Nine Elms who are not moving but want larger items moved, we can help. We'll pick up your furniture and take it wherever you need it. Book us to:
Offer a more comprehensive service than you'd get by hiring a self-drive van.
Carry out a Nine Elms furniture removal job on the day you need it.
Pick up furniture you have bought and bring it to your address in Nine Elms.
Removals Pricing Plans
1 Man & Van
£50 +Vat/hr
(+10% Weekends)
Ideal for bedsits and student moves
Light Items
Items requiring care
2 Man & Van
£70 +Vat/hr
(+10% Weekends)

Ideal for smaller 1 – 2 bed moves
Moving Furniture
Moving Artwork or stock
3 Man & Van
£90 +Vat/hr
(+10% Weekends)

For Bigger Moves
Homes with lots of possessions
Ask about bigger jobs.
Office Removals Nine Elms
With professional office removals in Nine Elms a key part of what we do, businesses can turn to Volition Removals with confidence. We undertake numerous commercial moves in Nine Elms and, of course, other areas of London, as well. Trust our team to convey all of your office equipment and sensitive items securely and with great care. Book us to make sure you are ready to go at your new office as soon as you arrive.
Removals Packing Service Nine Elms
As a leading Nine Elms removals company, we are often asked to help with packing items away prior to a move. Of course, we are only too pleased to provide such a service to all our customers. Book our operatives to stow away your items ahead of your move so that your man and van service in Nine Elms isn't unduly delayed on your moving day. In summary, we will:
Pack belongings into moving boxes with plenty of protective layers.
Use wardrobe boxes for clothing, ideal for customers with lots of outfits to pack.
Label your moving boxes carefully so you know what to unpack first.
House Clearances in Nine Elms
As a man and van removals firm, Volition Removals is also on hand for house clearance work. For example, we conduct flat and house clearances for landlords at the end of a tenancy. This can require us to remove abandoned furniture and old appliances on your behalf. Of course, we also undertake house clearances after the death of the owner. As a sensitive team of professionals, please note that we'll always operate with compassion in such cases. In short, you can trust us to do a sympathetic job every time.
Art and Antique Removals Nine Elms
Helpfully, our removals services in Nine Elms cover all sorts of personal belongings. Whether or not you are moving home, you can book us to convey one-off items like artworks, for instance. We have been entrusted with many works of art before, including ones by very famous artists! What's more, we are skilled when it comes to handling antiques. If you have rare or valuable items, then why not entrust their safe removal to the experts at Volition Removals?
Given that there are many seats of learning close to Nine Elms, student moves are popular in the area. Generally speaking, students have only a few larger items, so they tend to be perfect for man and van removals. If you are a student and have a limited budget to move, then our Nine Elms removal services are perfect! We can help you to relocate from anywhere in London. Indeed, we'll even handle return trips home at the end of your studies, if wanted.
Flat Pack Assembly Nine Elms
As a house removals firm in Nine Elms, we take flat pack furniture apart in our day-to-day work. Therefore, we also know how to reassemble it on arrival. These days, the majority of furniture is sold for assembly by the customer. Consequently, this leaves many people with something of a headache. However, as a business that deals with flat pack furniture regularly, you can book us to assemble it for you. Why not enquire and have a professional job completed on your behalf?
Book Your Parking in Advance
To begin with, a removals job in Nine Elms without a parking bay suspension is only feasible if you have guaranteed off-street parking. In most cases, this won't be so. Therefore, you will need to apply for a parking bay suspension with Wandsworth Council. Although you have to meet certain criteria to book a suspension, moving is one of the allowable circumstances. To avoid disappointment, make sure you give a sufficiently long notice period.
Nine Elms Moving House Checklist
If you are moving to or from Nine Elms, then take a look at our moving house checklist. Firstly, it will provide lots of practical advice about what to do prior to your move. Secondly, you'll find it contains tips about what to prioritise on your moving day in Nine Elms. Of course, we have carried out numerous South London moves, so you can ask us for advice, too.
Meet the team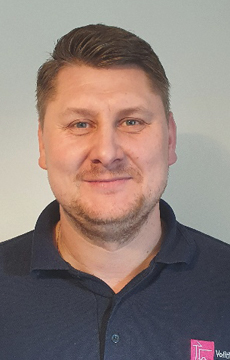 Paul is one of the founders of Volition Removals and comes with many year experience in the industry.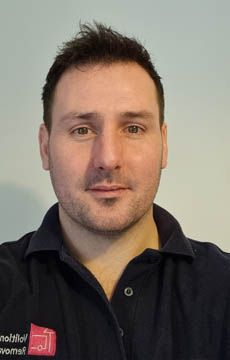 Rick is another of the founders and tends to work back office. You might occasionally see him on jobs too.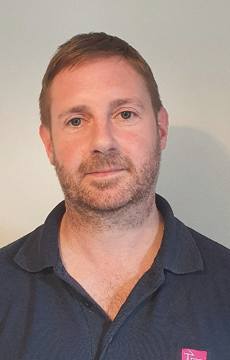 Simon is one of the most experienced removal specialists in the company and a regular face you can expect to see on removal jobs.
Nine Elms Removals FAQs
How much do you charge for a Nine Elms removal job?
Of course, you will already have a reasonable idea of the probable costs of your Nine Elms move from our quotation. One bedroom moves in the Nine Elms area may well need just one man and a van. Therefore, they could cost as little as £270 + VAT or be even cheaper! A typical Nine Elms removals job for a two or three-bedroom house would be charged at somewhere from £360 to £450 + VAT. Of course, this comes down to the number of possessions you may have.
Is insurance important when moving to or from Nine Elms?
Clearly, our seven-figure public liability insurance means you will be covered in the event of accidents. This is important in case a passer-by were to trip over something while it was being moved, for instance. At Volition Removals, we also offer cover for all Nine Elms removals jobs up to £30,000. Without this level of insurance, you could be very disappointed at any losses you might suffer. Of course, this is something that marks us out from other man and van services which are not specialists in house removals work.
Do I need to be present for a move within Nine Elms?
In Nine Elms, most residents like to be present for their move even if our operatives will do all of the heavy lifting. That said, if you are away for work or need to be elsewhere, then we can always take care of the entire job for you. You'll just need to arrange access for us in advance, of course.
How trusted is Volition Removals among Nine Elms' residents?
We have completed lots of removals jobs in Nine Elms. As such, we have plenty of satisfied customers. Many of them have written us glowing testimonials for our punctuality and professionalism and, of course, we think you should read them. Why not take a look and see just how highly regarded we are among the inhabitants of Nine Elms?
How much will a parking bay suspension in Nine Elms cost?
As mentioned, booking a parking bay is a very smart move in Nine Elms. According to the council, a suspended bay costs £37 per 5-metre space for one day. However, you will need to factor in an administration fee of £55, as well.
Some Of The Areas We Cover
We cover the whole of London, don't worry if you can't see your precise location here, we can accommodate.
Like the look of our site? Why not get in touch with our sister company Volition Digital, they build sites, do SEO and much more.