Removals Leatherhead
Removals Leatherhead | Man & Van in Leatherhead
Moving to or from Leatherhead? If so, we can help.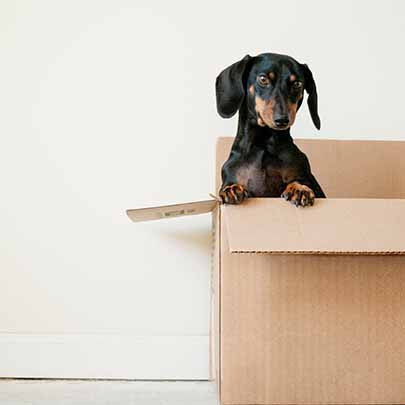 Home Removals Leatherhead
Situated on the banks of the River Mole in Surrey, Leatherhead is a popular place to move to. Given that it only takes about an hour by car to get to central London and is often just as quick by public transport, many people like it. Located just outside of the M25 ring road, there are also great links to the whole of the South East and the wider country. The town has been settled since the Iron Age but it really started to take off in the Saxon period from about 880. Although it has been part of the capital's commuter belt since the dawn of the railways in the nineteenth century, Leatherhead has its own sense of identity.
With some great housing stock in the town, man and van removals in Leatherhead are a popular way to relocate. If you are looking for house removals in Leatherhead, or just want some large items moved for you, then Volition Removals is here to help. With plenty of local knowledge to ensure an efficient job is carried out, there's no better choice.
Man and Van In Leatherhead
At Volition Removals, our man and van service for Leatherhead is exactly what many local residents are looking for. With lots of experience of driving in and around the town, our man and van removals in Leatherhead are conducted swiftly. This is a good thing to know as jobs are charged by the hour. From Reigate Road, in the south, to Kingston Road, in the north, our team will get the job done smoothly.
Our Luton vans are suited to larger house removals in Leatherhead. If you are moving out of the town to somewhere in the capital, for example, one is likely to be enough. Equally, a man and van removal will suit people who currently live in London who have found a new home in the town. Either way, our man and van Leatherhead service is at your disposal!
Enquire about a Leatherhead man and van service for:
Students moving to or from the area who may have a limited number of possessions.
Moves within Leatherhead, perhaps from one apartment to another.
House relocations from Leatherhead to another part of the country.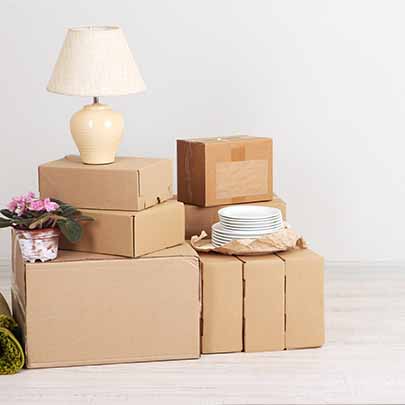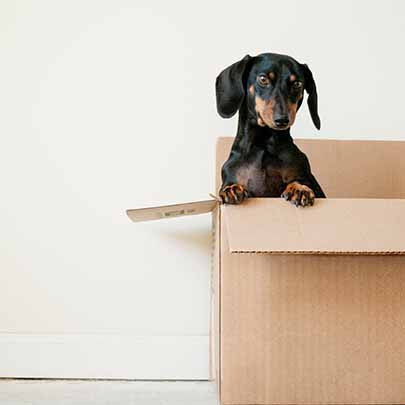 It is easy to book our dependable man and van Leatherhead service. Simply fill out our contact form and we will respond or pick up the phone and call us. Either way, we will discuss your requirements so we can work out the likely cost. This will be based on the size of your home, the number of belongings you have and the distance to be covered. Our removals work in Leatherhead can then be booked but you are under no obligation to do so unless you wish to proceed. Here's how the Leatherhead removals service is worked out:
Based on our assessment, will the sort of removal service in Leatherhead you'll need. For example, this will specify the number of men needed for the job.
We will provide an estimated cost for you based on the length of time it wil take for your removal in Leatherhead to take place.
Any removals in Leatherhead that have one-off items, such as pianos, will be taken into consideration and assessed fully.
After you have read our quotation and approved it, we can book your removal job in Leatherhead.
We will ask for deposit to secure your booking with the remainder payable on completion.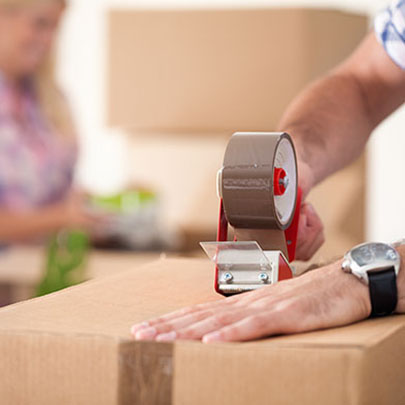 Why We Like Moving In Leatherhead
Living in Leatherhead means enjoying the best of both worlds. As mentioned, the town is close enough to central London to be convenient for work or theatre trips. However, it is far enough out that you feel, quite rightly, that you're living in a leafy market town. Nevertheless, moves to Leatherhead never feel dull as some commuter towns can be, especially after living in the city.
Why? Well, for starters, Leatherhead has a strong economy of its own. Companies like ExxonMobil, Robert Dyas and Unilever all have a significant investment in the town. There are also many good school places up for grabs. That's something many people relocating to Leatherhead want to know, even if they don't have kids yet!
There are plenty of things to keep you entertained in Leatherhead, too. There are numerous sports clubs, pubs and restaurants in the town. Indeed, Leatherhead has its own live theatre, situated on Church Street. To summarise, we love Leatherhead because:
It is the true gateway to the charming Surrey Hills.
It has superb transport links by road and rail.
The town has its own identity and sense of municipal pride.
Why Volition Removals Leatherhead is the Right Company to Choose
Removals in Leatherhead do not always require large trucks to be completed efficiently. In fact, our man and van service in Leatherhead is more than enough for most house moves. Even if you reside in a larger property, our service can be adapted by providing larger vans and more men, if they are required.
This flexible approach is why so many Leatherhead residents have booked us for their moves before. Just take a look at our outstanding reviews! We are frequently complimented for our professionalism, prompt arrivals and care when handling items. This is as true of Leatherhead as it is with other towns and villages in the surrounding area. We can help with all removals jobs in Fetcham, Ashted and Cobham, too, to name but three.
If you remain unsure about our Leatherhead man and van removals service, then call us. We expect you'll be impressed by us, not least for our:
Diligent Leatherhead removals work.
Adaptable approach to all removals work from studio apartments to big houses.
Competitiveness which is based on doing a good job without undue delays.
Pricing accuracy, something that comes with local expertise and removals know-how.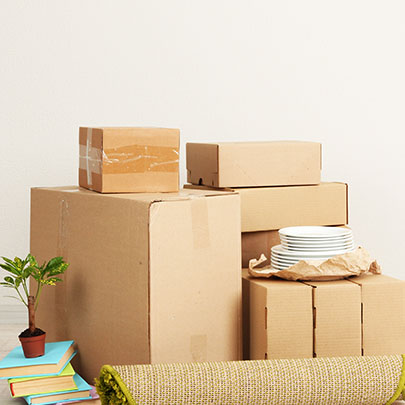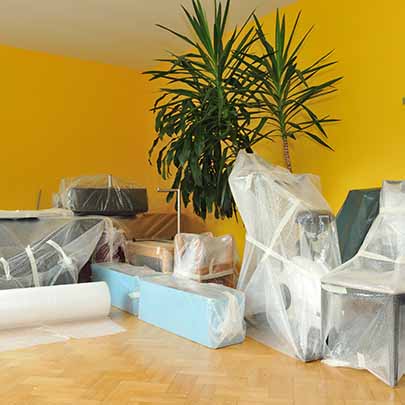 Or course, moving to or from Leatherhead may also mean downsizing. If so, then you might want some temporary storage. Even if you are not moving to a smaller property, stowing a few items away might make sense. After all, doing so will give you time to get organised in your new home. At Volition Removals, we offer a number of storage solutions for our clients in Leatherhead, all of them useful. Ask us to:
Transport your possessions to your chosen self-storage unit.
Store your chosen belongings in a storage facility of our choice.
Collect things you might want when you are ready for them after you have moved in.
Packing Materials for Your Move
Please note, high-quality packing materials are just as important for removals in Leatherhead as anywhere else. Of course, you need to use them properly and for their intended purpose. Unfortunately, skimping on inferior products is a false economy. Upon request, we will provide you with:
Various sizes of packing boxes to suit all belongings.
Professional standard packing tape that is up to the job.
Wardrobe boxes that protect clothes while they're in transit.
Furniture Removals Leatherhead
Whether you live near to Leatherhead FC, on the banks of the Mole, or off the B2430, close to the motorway, you can book us for furniture removal. At Volition Removals, we undertake one-off jobs to shift bulkier items from A to B all over Surrey and London. Contact us to:
Do the heavy lifting for you. Of course, you don't get the manpower when your hire a self-drive van!
Pick up furniture you have bought online or in-store to transport to your home.
Take sofas and mattresses that are no longer wanted from your Leatherhead address to a refuse site.
Removals Pricing Plans
1 Man & Van
£50 +Vat/hr
(+10% Weekends)
Ideal for bedsits and student moves
Light Items
Items requiring care
2 Man & Van
£70 +Vat/hr
(+10% Weekends)

Ideal for smaller 1 – 2 bed moves
Moving Furniture
Moving Artwork or stock
3 Man & Van
£90 +Vat/hr
(+10% Weekends)

For Bigger Moves
Homes with lots of possessions
Ask about bigger jobs.
Office Removals Leatherhead
Understandably, home removals in Leatherhead are only a part of what we do. The man and van services we provide throughout the KT22 area also include professional office removals. With Volition Removals behind you, it will mean your office relocation goes smoothly. Enquire with us today! We will take extra care with office equipment like computers and printers while ensuring your move is carried out quickly and efficiently.
Removals Packing Service Leatherhead
As a trusted Leatherhead removals company, we get asked about packing items all the time. Some people want to pack their possessions themselves. There again, some people want us to do so for them. Either way, we can help. However, if you'd like a professional packing service, then you can expect us to do a great job. In summary:
Without overstuffing them, we'll stow your items into appropriaptely sized moving.
Ideal for customers with lots of clothes, our packers will use wardrobe boxes for clothing.
Regardless of the value of items, we will use lots of packing tape to protect them.
House Clearances in Leatherhead
If wanted, Volition Removals can also be called for house clearance work. Of course, you might want a house clearance in Leatherhead for many reasons. It might be, for example, that you have moved already and need your old address cleared. Perhaps you are a landlord who wants a property cleared out after a tenancy has ended? Alternatively, you might have inherited a property you need to clear after the death of a family member. Whatever the reason, we'll conduct a professional job for Leatherhead residents every time.
Art and Antique Removals Leatherhead
Handily, our removals services in Leatherhead means we can move a huge range of personal belongings, large and small. For example, you can book us to shift items like sculptures, framed artworks or even musical instruments. After all, we have experienced operatives who have done this sort of work before. Indeed, we've moved some artworks by very famous names in the past. Alternatively, you can book us to pick up antiques from your home and transport them for you. Equally, our team is available to collect antiques you have bid for at auction and to bring them to your home.
Student Moves Leatherhead
Firstly, it should be mentioned that Leatherhead is not a university town. However, it certainly has students who live there. Some might attend the University for the Creative Arts while others are among Kinston University's intake. Our man and van service in Leatherhead is ideal for students. Thanks to its cost-effectiveness and scalability, many students make use of it. Why not ask us to estimate the cost of helping you to move from Leatherhead to new student accommodation when you start your next term?
Flat Pack Assembly Leatherhead
These days, many people buy flat pack furniture but have a tough time putting it together. Naturally enough, as a removals firm, we disassemble such furniture all the time only to reassemble it. That's why we offer a flat pack assembly service in Leatherhead. Call us to find out how little it might cost to do this work for you.
Book Your Parking in Advance
In the end, not everyone who is moving from a Leatherhead address will need to suspend a parking bay outside of their home. Lots of houses have off-street parking in the town, after all. However, if you live in a street where on-street parking cannot be guaranteed, then you'll need to suspend the parking in a bay. Therefore, it will be best to contact Mole Valley Council in advance to reserve your spot for your moving day.
Leatherhead Moving House Checklist
The Volition Removals moving house checklist is a must-read for all Leatherhead residents who plan on moving soon. To begin with, it offers essential advice about what to do even before you move. Secondly, it contains tips about what your priorities should be on your moving day. This way, you'll remain focussed on the jobs that count, even when you're busy. Finally, it is worth remembering that we've undertaken many Leatherhead removals jobs before. Consequently, you can ask our team for advice, as well.
Meet the team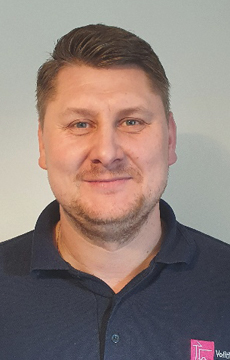 Paul is one of the founders of Volition Removals and comes with many year experience in the industry.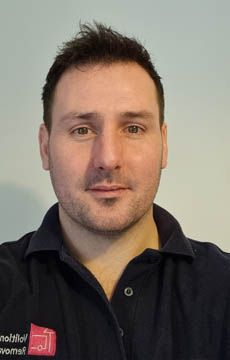 Rick is another of the founders and tends to work back office. You might occasionally see him on jobs too.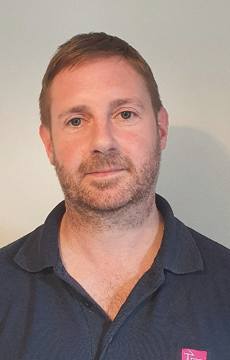 Simon is one of the most experienced removal specialists in the company and a regular face you can expect to see on removal jobs.
Leatherhead Removals FAQs
How much will a Leatherhead removals job cost?
To be clear, only a full quotation will give you an accurate idea of the cost of a Leatherhead move. That said, studio apartment and shared house moves will only need one man and a van. Typically, such a move could come in at £270 + VAT or maybe even less! A two or three-bedroom house, depending on the number of possessions involved, would range from £360 to £450 + VAT. Of course, this also comes down to the distance involved in the move, too.
Is insurance important when relocating to Leatherhead?
Without doubt, insurance should be something you consider when booking a removal job in Leatherhead. Without public liability insurance, you could be sued if something were to go wrong as you load or unload your items in a public place, such as on the pavement outside your home. At Volition Removals, we have such public liability cover. Indeed, your belongings will also be covered for up to £30,000 in the unlikely event of loss or damage.
Can Volition Removals take care of my whole move to Leatherhead?
Yes, we can. Firstly, we can collect your belongings after having packed them for you. All you need to do is to arrange access for us. You do not even need to be present. We can then convey all of your items to your new Leatherhead address and unload them for you in the appropriate rooms. This way, they'll be ready for you to unpack.
How well-regarded is Volition Removals by Leatherhead's residents?
It is not just Leatherhead where we have a good reputation, but all over Surrey. You can look at our testimonials for this part of the South-East, specifically, or check out our reviews among London customers. Either way, we think you'll be impressed.
Why does Volition Removals charge by the hour for Leatherhead removals work?
As previously mentioned, Volition Removals offers a cost-effective service. To do this, we won't overcharge for jobs that can be done quickly. Charging by the hour makes sense because you will only pay for the service you receive. We think, and many others agree, that this is the best way to provide value for money.
Some Of The Areas We Cover
We cover the whole of London, don't worry if you can't see your precise location here, we can accommodate.
Like the look of our site? Why not get in touch with our sister company Volition Digital, they build sites, do SEO and much more.