Removals Slough
Removals Slough | Man & Van in Slough
Relocating to or from Slough? If so, let us help.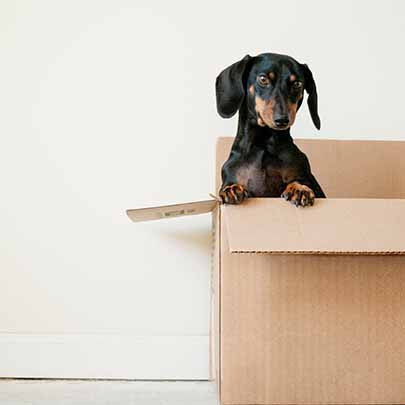 As one of the largest towns in Berkshire that is also within striking distance of London, Slough is a popular place to live in. At Volition Removals, we undertake numerous home removals in Slough. Whether you already live in the town and want to move to a new address or are relocating there, we can help. Our man and van service for Slough removals is flexible and able to cope no matter the size of property you need to be handled.
With some significant employers in the town and sought-after residential areas, Slough's property market is usually buoyant. What's more, its location close to the M25, the M4 and the M40 makes it a superb place to live for people who travel for work. You can get to the Midlands, the West Country and the capital easily by rail or road. Indeed, its proximity to Heathrow Airport is what many people also like when considering a place to live.
The removals service in Slough that we offer at Volition Removals is based on a straightforward man and van operation. Simply order the number of vans and removal operatives you will need for your Slough move and we'll take care of the rest. Why pay more when our professional Slough man and van service can handle your entire move?
Our Luton vans are suited to people with lots of possessions and larger belongings while smaller vans can be deployed for less demanding relocation jobs. Booking a man and van in Slough for your move makes sense at Volition Removals because of the professional removals service you will obtain. In short, this is an affordable but high-quality service all Slough residents can rely on.
Ask about a Slough man and van removal if:
You're moving from one Slough address to another in the town.
You are relocating to Slough from a large property in any part of the country.
You are a student with a limited number of belongings to move.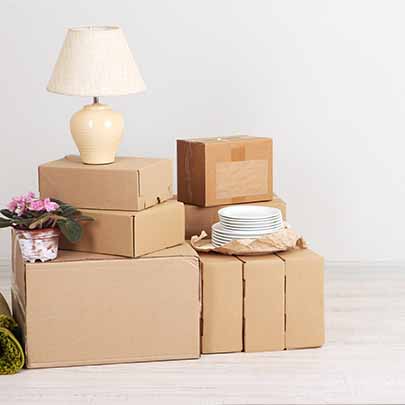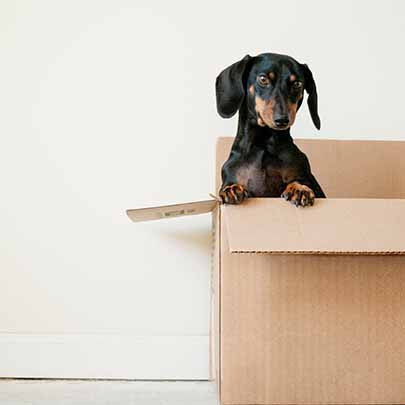 At Volition Removals, we have made it as easy as possible to book a house removal in Slough. Firstly, just complete our contact form or, if you prefer, phone us. Next, we will make an assessment of the resources that will be needed for your move, for example, whether you'll need one van and two men or, perhaps, multiple vans. Sometimes, we can assess your needs with a brief phone conversation. If you live in a big property, then a video call may be needed to work out the likely cost of your service. In short, we will:
Expertly assess your man and van Slough removal requirements.
Provide an estimation based on our initial assessment.
Factor in any special items that need to be costed, such as pianos or garden sculptures.
Book your removal in Slough once you've approved our quotation.
Take a dsposit and ask for the balance to be paid on completion of the move.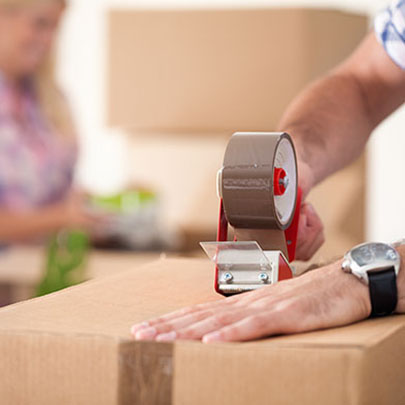 Why We Like Moving In Slough
For many, residing in Slough is a joy because it is one of the most diverse towns in the entire county. There again, some people like it because it is home to so many corporate headquarters. This means there are some great employment opportunities in the town, of course.
Equally, Slough moves are popular because the town is officially designated as being in the Greater London Urban Area. Despite its ease of getting into central London, the town is leafy and has plenty of open spaces to enjoy. What's more, Slough is a great place to raise a family with lots of top quality schools to choose between.
Even better, there are plenty of activities to keep you entertained in Slough. As well as sports clubs, bars and places to east in the town, there's an ice arena, a big cinema and more besides. Overall, we love moves to Slough because:
It is so close to great places to visit like Windsor, Maidenhead and Legoland.
The town rarely feels congested despite being on the doorstep of three motorways.
It is on a National Cycle Network part of a bike sharing scheme called Smoove.
Why Volition Removals Slough is the Right Company to Choose
Volition Removals offers a versatile removals service in Slough and the surrounding area. Helpfully, you can order just the number of vans and removals operatives you need without paying for more. This fact helps us to keep your costs down to a minimum while still getting the job done quickly and efficiently.
Given the way we work, booking a Slough man and van service is ideal for small, medium-sized and large moves. No matter how much or little you have to move, we will be able to help. What's more, our local knowledge of the town – from Cippenham to Langley – means we'll get your job done without unnecessary fuss.
Of course, you can always read our testimonials for Slough removals work if you have any doubts. Our reviews attest to our:
Carefully managed Slough removals work.
Professional approach whether we're handling a studio apartment removal or moving an entire mansion.
Cost-effectiveness and competitiveness in the Slough removals market.
The accuracy of our estimates, something that is based on local expertise.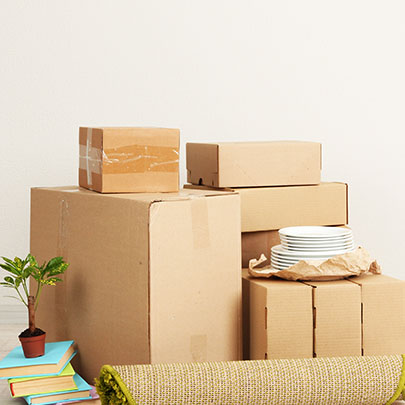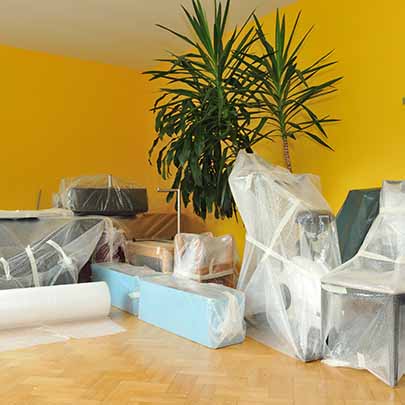 Another good thing worth knowing is that we can provide a range of temporary storage options in Slough. Furthermore, these are convenient and affordable whichever option you might choose. Looking for storage in Slough prior to or following a move? Why not ask us to:
Move some of your possessions to your chosen self-storage facility before downsizing.
Take some of your chosen belongings to one of our preferred storage units.
Take items out of storage when you want them and bring them to your home.
Packing Materials for Your Move
Not everyone packs with suitable materials before they move. This is often regretted. So, when moving in Slough, we'd recommend high-quality packaging materials. Of course, we can supply exactly the sort of thing you will need to keep your items properly safeguarded. In short, we supply:
Packing boxes of various sizes for all types of belongings.
Professional packing tape that ensures boxes remain in tact in transit.
Bubble wrap and wardrobe boxes to fully protect clothes and other personal possessions.
Furniture Removals Slough
From the area around Salt Hill Park to Slough Trading Estate and beyond, we will undertake Slough furniture removals work. This is ideal if you are not moving but want bulky items shifted. For instance, you might have sold a sofa or want a mattress taken to the tip. If so, we can help. After all, booking our man and van service means:
We do the heavy lifting so you don't have to.
We can carry bulky items up and down stairwells without causing damage.
You can purchase furniture in Slough and have us collect and deliver it for you.
Removals Pricing Plans
1 Man & Van
£50 +Vat/hr
(+10% Weekends)
Ideal for bedsits and student moves
Light Items
Items requiring care
2 Man & Van
£70 +Vat/hr
(+10% Weekends)

Ideal for smaller 1 – 2 bed moves
Moving Furniture
Moving Artwork or stock
3 Man & Van
£90 +Vat/hr
(+10% Weekends)

For Bigger Moves
Homes with lots of possessions
Ask about bigger jobs.
In Slough, much of our work is with house removals. Nevertheless, we also undertake professional office removals in the town, as well. What's more, our Slough office removals are delivered with just the same professionalism as you'd expect of our house removals work. We can time our appointments to suit your business needs. Even better, our operatives will be well-versed in moving office equipment, such as computers, phones system and photocopiers.
Removals Packing Service Slough
At Volition Removals, we can provide a full packing service for our clients who don't have the time or mobility to pack for themselves. Perhaps you just need an extra pair of hands to help you pack before your Slough relocation? Maybe you won't be in the country in the run-up to your move? Whatever the reason, you can turn to us to do a first-class packing job in Slough.
We will stow your items carefully in suitable moving boxes without overpacking.
Our operatives will make use of wardrobe boxes to keep your clothing in great condition for the move.
We'll use plenty of bubble wrap and packing tape to fully protect your possessions in transit.
House Clearances in Slough
Quite often, house clearance work requires a degree of sensitivity. Of course, many house clearances occur after the death of a family member. If you'd like someone to undertake this sort of work in Slough compassionately, then Volition Removals will help. Equally, our work can be booked by landlords who want to remove items after a tenancy has ended. Our Slough house clearance work is, of course, conducted in every corner of the town.
Art and Antique Removals Slough
With so much house removals work going on in Slough, it is worth noting that we can also help with more specialist work. For instance, if you have a piece of fine art you'd like moved, then our man and van service is at your disposal. Equally, we can help with handling antique items, such as dining sets, chaise lounge and even sideboards. As you should expect, we take extra care when handling valuable and one-off items, as you can see from our many favourable reviews.
To begin with, it is worth noting that plenty of students live in Slough. As many locals will know, there is the Slough College of Business Management in the town. Equally, Slough is convenient for Brunel University in West London as well as the Wolfson Institute of Health Sciences. Given Slough's location, many students want convenient access to an affordable moving service. Of course, that's just what our Slough man and van operation affords students.
Flat Pack Assembly Slough
Nowadays, plenty of furniture is supplied in a flat pack format. As you may have gathered, we disassemble and reassemble flat pack furniture all the time in our Slough house removals work. That's why we're considered experts in this area by so many, of course! Why not book us to assemble your flat pack furniture for you instead of struggling with it yourself? We'll do a stand-up job and take care of any heavy lifting, too!
Book Your Parking in Advance
Although you won't need a parking bay suspension in Slough where there is guaranteed off-street parking, booking one is a good idea in other areas of the town. For example, if you're moving out of a street with terraced houses on it, then it will be essential for a smoothly run move. Ideally, you will arrange your parking bay suspension as soon as you have booked your move. This way, you'll get a spot as close to your address as possible. Parking suspensions must be requested from Slough Borough Council.
Slough Moving House Checklist
Whether you are moving to or from Slough, our handy moving house checklist will be worth reading. It contains lots of advice and, what's more, you won't find much of what it contains elsewhere. Overall, we think it will help to ensure your move goes smoothly. Indeed, this is the case whether you're moving one room's worth of belongings or an entire house. Consequently, referring to it in the run-up to your move will often be one of the best tips we could offer.
Meet the team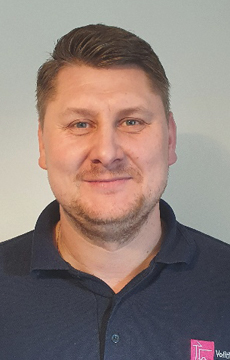 Paul is one of the founders of Volition Removals and comes with many year experience in the industry.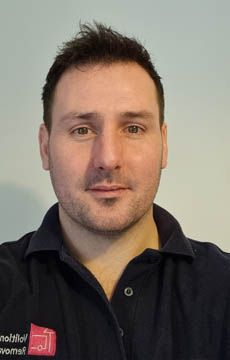 Rick is another of the founders and tends to work back office. You might occasionally see him on jobs too.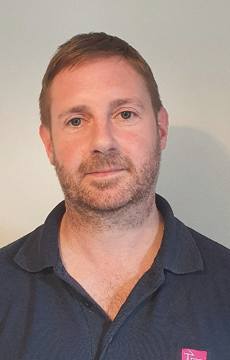 Simon is one of the most experienced removal specialists in the company and a regular face you can expect to see on removal jobs.
Slough Removals FAQs
How much is a Slough house removal likely to cost?
Clearly, this depends on the size of the house in question and the distance that will need to be travelled. Nevertheless, a studio apartment or one-bedroom flat relocation will only require one man and a van. This sort of job could be as little as £270 + VAT or, potentially at least, even less! On the other hand, a three-bedroom house would typically cost from £360 to £450 + VAT for a move within Slough.
Is insurance important when choosing a Slough removals firm?
Yes, it is. Some man and van firms don't have public liability insurance. Furthermore, unlike Volition Removals, some man and van companies don't have the skills to conduct house removals work. Even worse, you might not get coverage for your belongings in transit. At Volition Removals, we have this sort of insurance which covers you for up to £30,000 as standard.
Can Volition Removals manage my entire Slough relocation?
Yes, this is a service we provide. If you are not around when your items need to be packed up, we can do this for you. Next, we'll load your moving boxes for you and convey them to your new address, leaving them in the right room ready to be unpacked on your return. Talk to us to find out more about managed moves in Slough.
Does Volition Removals enjoy a good reputation for Slough removals work?
Throughout all of Berkshire, we have built up a deserved reputation for professionalism and punctuality. Of course, the best way of assessing this is to just look at some of our glowing testimonials. Honestly, we think you'll be impressed by them!
Is a Slough man and van service enough for bigger properties in the town?
As mentioned, Volition Removals works on a man and van basis. This is certainly suited to making smaller moves affordable. However, it is also perfect for larger properties, too. This is because the service is scalable. We can add more and larger vans to the job and provide greater manpower whenever it is called for.
Some Of The Areas We Cover
We cover the whole of London, don't worry if you can't see your precise location here, we can accommodate.
Like the look of our site? Why not get in touch with our sister company Volition Digital, they build sites, do SEO and much more.