Removals Fulham
Removals Fulham | Man & Van Fulham
Whatever you need moving in Fulham we're ready to help
Our Removal Services – Fulham
Packing Service
Flat Pack Assembly
Absolute Care Standard
Storage
Credit Cards Accepted
5-Star Rated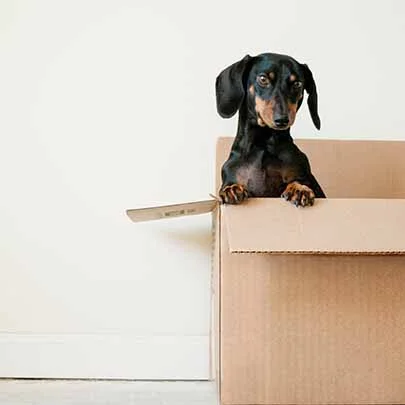 Removals and Man & Van In Fulham
When the time comes to move to your new home or office premises in Fulham make Volition Removals Fulham the first company you call. We've got the experienced manpower and full range of vehicles to ensure all your possessions, furniture, appliances and equipment are moved swiftly and safely to your new location. What's more, we have a great deal of knowledge of the local area, so we can make sure your home relocation in Fulham is carried out swiftly with no hold-ups on the road.
How to Book Your Fulham Removal Job With Us
When planning a move to a Fulham property, it is easy to obtain a quotation and to book our service. We have the same system for moves from Fulham to other parts of the capital or even further afield. All we need is:
To know what sort of service you want, for example, an office move or a large house relocation in Fulham.
An estimate of the number of possessions you are likely to have. We can ascertain this from the number of bedrooms you currently have.
The addresses of your current residence and your new one so we can work out the driving time involved.
To know whether you have unusual items to take into consideration, such as an aquarium.
Based on the information provided, we will produce a written quotation for you.
Only if you wish to proceed will we ask for a downayment for the job with the rest becoming payable on completion.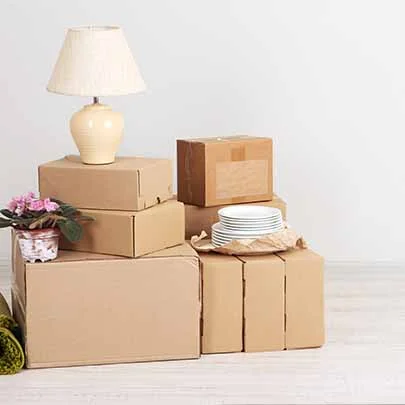 Book Your Parking in Advance
As with many of London's boroughs, Fulham has various parking restrictions and, depending on the location of your move, forward planning may be needed to ensure our removal vehicles have somewhere to park. Hammersmith and Fulham Council are responsible for managing the area's parking, so get in touch with them at least five days before your moving date to enable any restrictions to be lifted temporarily. This is essential unless your property already has off-street parking we can access.
Fulham Residents' House Move Checklist
If you think that moving is a hassle, then you are not alone. Helpfully, we have come up with a moving home checklist for all of Fulham's inhabitants to read. This will detail the sort of jobs you need to get done a few weeks prior to your move as well as what must be completed on the day itself. It is free to download and contains plenty of useful tips and guidance.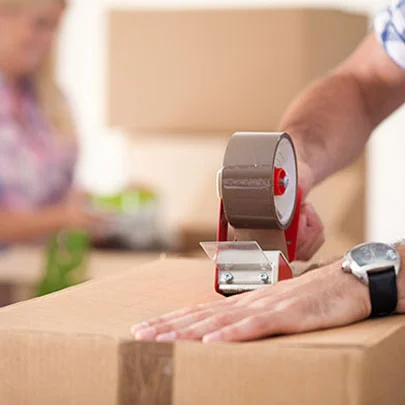 Small Home Removals In Fulham
When a smaller removal job is needed, our man and van Fulham service is geared up to deliver. Affording a greater degree of adaptability and cheaper than other types of removal service you might find in West London, our Fulham man and van option is suitable when you just have a couple of large items you need shifting. Need a bunk bed, a chest of drawers or a dresser to be moved by us while you take the rest of your belongings in your car? If so, we would advise that you look into our competitive rates. The man and van operation in Fulham is designed for people moving to and from the area as well as within it. This service is perfect for:
Flat moves and shared student accommodation
Moving individual possessions professionally
Removals of art and antiques
Choosing One of the Best Removal Companies in Fulham
From the Fulham Palace Road to Imperial Wharf, we cover every square inch of Fulham. This means that we get our home removals in Fulham carried out quickly. In turn, it means you will pay less because we charge by the hour. That's why we are considered among the best removals firms Fulham has to offer. Just look at our great reviews to see for yourself how highly rated we are in the area.
If you would like to talk to us and learn more about our man and van moves in Fulham, then call us for a chat. Why not ask for a no-obligation quotation right now? We could easily beat your current best price but still be able to deliver the same level of professionalism you should expect.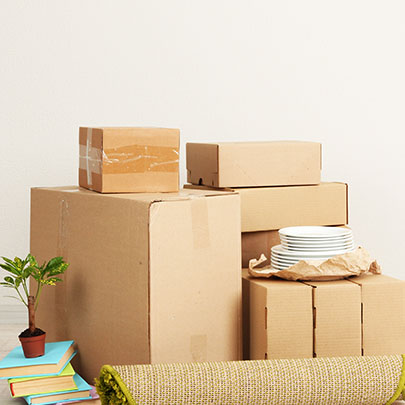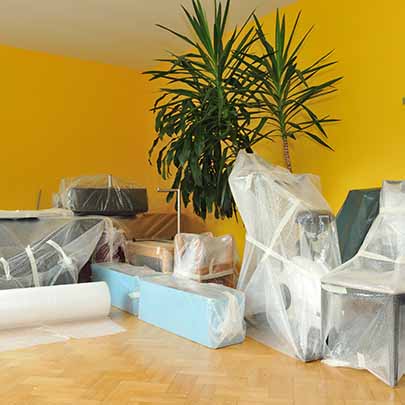 The Right Removal Firm For Your House Move in Fulham
Volition Removals Fulham can make any kind of move both stress and hassle free with a wide range of services to assist you from start to finish. We offer a complete removals service from packing your possessions safely and securely to easing you into your new accommodation. We have extensive insurance that protects goods in transit up to £20,000 and £1 million in public liability coverage. Whether you need affordable assistance in packing up and moving an entire household or the careful relocation of antiques, paintings and even pianos you won't regret putting your trust in us.
Call today to find out more about Volition Removals Fulham and receive expert and professional help for your commercial or domestic move. Remember that we handle both large and small jobs. This is because we can scale up our operations with ease when called for.
5-star rated services
Local expertise throughout Fulham
Attractive hourly rates
Absolute care as standard
Why We Like Moving In Fulham
Located in the London Borough of Hammersmith and Fulham, this area of London is a popular choice for commuters with its location on the District Line. It's also serviced by an overground train line and a wide range of bus routes. Although it is often thought of as an affluent area, the extensive range of opportunities for education and entertainment make it a popular choice for working families as well as business people.
Fulham is bounded by the River Thames to the south. As well as having its own famous football club, Fulham officially includes the area of Stamford Bridge. There are plenty of green open spaces to enjoy, too. These include Imperial Park, South Park and Hurlingham Park to the south as well as Bishop's Park in the west.
Good public transport links
Convenient access to the A4/M4 trunk route
A community that is as vibrant as it is welcoming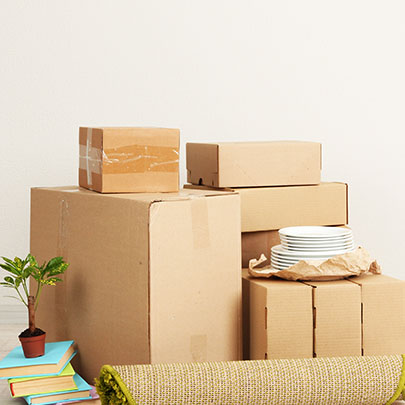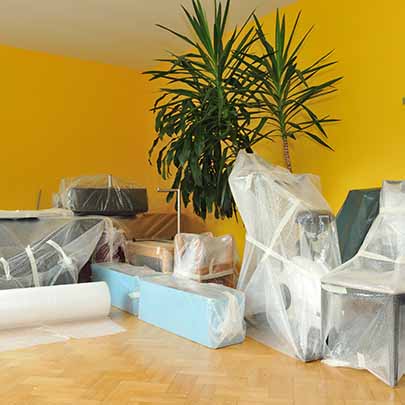 Fulham Removals Packing Service
Want to sit back and relax while your belongings are carefully packed and inventoried prior to your move? If so, then we are more than happy to get involved. Our pricing model means that it doesn't matter which sort of service you require. This is because you will only pay for the time we spend. All packing jobs are subject to our two-hour minimum fee for two packing operatives.
Removals packing priced by the hour
Packing materials are inclusive
Delicate belongings afforded extra care
We're well-used to dealing with all the storage firms across London including Fulham. If you have goods that need to be placed into storage for short or long term purposes, then we will have you covered with our wide range of options.
Use our preferred storage facility provider and we'll stow your items there for you.
Pick a self-storage facility and we will be happy to take your belonging there on your behalf.
Book us to retrieve your items when you no longer want them in temporary storage.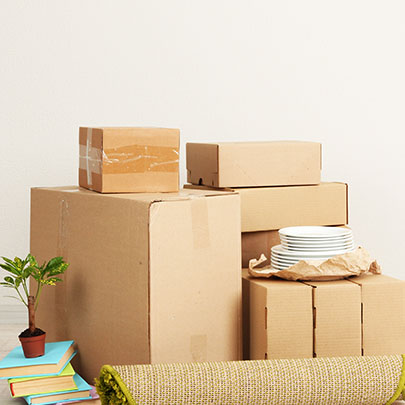 Office Removals in Fulham
Because we operate with a flexible approach to moving properties in Fulham, we can also cope with office relocation work, too. Fulham has a reasonable number of commercial premises despite being a primarily residential area. Call on us to offer competitive pricing for office moves in Fulham. We are likely to be more reliable and better prepared for moving office equipment than competitors despite our low-cost pricing structure.
Packing Materials for Your Move
In Fulham, home relocations go that much smoother if you have the right sort of packing materials already. We supply these so you won't have to track them down elsewhere and worry about having bought inferior products. Ask us to supply you with:
Wardrobe boxes that are ideal for clothes
Moving boxes that protect their contents
Bubble wrap, packing tape, etc
Removals Pricing Plans
1 Man & Van
£50 +Vat/hr
(+10% Weekends)
Ideal for bedsits and student moves
Light Items
Items requiring care
2 Man & Van
£70 +Vat/hr
(+10% Weekends)

Ideal for smaller 1 – 2 bed moves
Moving Furniture
Moving Artwork or stock
3 Man & Van
£90 +Vat/hr
(+10% Weekends)

For Bigger Moves
Homes with lots of possessions
Ask about bigger jobs.
House Clearances in Fulham
Throughout the SW10 postcode district, our team is available to carry out house clearance work. Many residential addresses need to be cleared after tenants have moved out so that the landlord can redecorate or even remodel the property. At Volition Removals Fulham, we also undertake house clearances following probate. This means we will carry out our work diligently and sensitively because it means clearing a home following the death of the previous occupant.
Fulham Student Removals
There are many university and college sites in West London. This means that Fulham is a prime spot for students to seek accommodation. If you need help moving a few large items at the start of term or are moving between addresses, then call us. Our man and van removals set up is ideal for student moves and it won't break the bank either!
Art and Antique Removals in Fulham
We have moved some unique and priceless works of art before. Therefore, the residents of Fulham can trust us to do a great job when moving rare belongings such as fine art and antiques. We come equipped with the necessary manpower and tools to handle such items properly. Let us help you to move your most precious belongings with the care they deserve.
Fulham Furniture Removals
We cover all of Fulham and the surrounding areas of London. However, we don't just undertake full house removals work. If you have a couple of items to move up or downstairs that you cannot manage on your own, then we can help. Want us to pick up some furniture you have bought and bring it to you? If so, we are available. We can even remove unwanted furniture on your behalf, as well.
Meet the team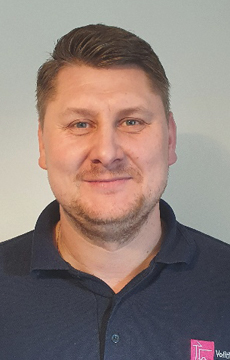 Paul is one of the founders of Volition Removals and comes with many year experience in the industry.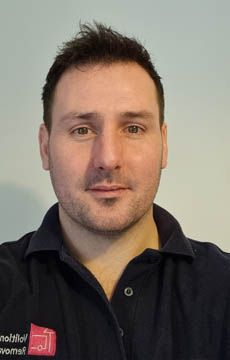 Rick is another of the founders and tends to work back office. You might occasionally see him on jobs too.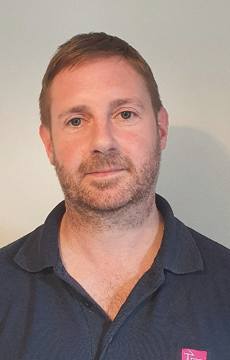 Simon is one of the most experienced removal specialists in the company and a regular face you can expect to see on removal jobs.
Fulham FAQs
When should I book my Fulham house move with Volition Removals?
The answer to when to book your removals job is as soon as you know when you will be moving. However, we can often accommodate short notice periods. So, even if you are moving next week or in a day or two, it is often worth asking us if we can help.

Why is booking a parking bay close to my home so important?
Without being certain of parking close to your home, the move will take longer than it should. Yes, parking suspensions cost money but they are worth it to speed up the process of moving in Fulham. Not that many houses have off-street parking in West London, so booking a suspension is needed more often than not.

Why does Volition Removals charge for Fulham removals by the hour?
Volition Removals works on an hourly basis for the simple reason that we don't want to charge more than is necessary. Why pay for a full day's service when your moving job might take just four or five hours?

How can I find out about Volition Removals' reputation for home relocations in Fulham?
Easily the best way of working out why we have a strong reputation for professionalism, approachability and promptness is to read our online reviews. We are rightly proud of them and we think that just a quick glance will be enough to confirm how favourably we are thought of.

Will a man and van service sufficient for larger property moves?
Yes, a man and van service might not sound enough but we used Luton vans capable of holding a great deal. What's more, we can bring additional men and further vans to any job that is larger than the norm.

Some Of The Areas We Cover
We cover the whole of London, don't worry if you can't see your precise location here, we can accommodate.
Like the look of our site? Why not get in touch with our sister company Volition Digital, they build sites, do SEO and much more.