Removals Ealing
Removals Ealing | Man & Van Ealing
Moving to or from Ealing? We are here to help.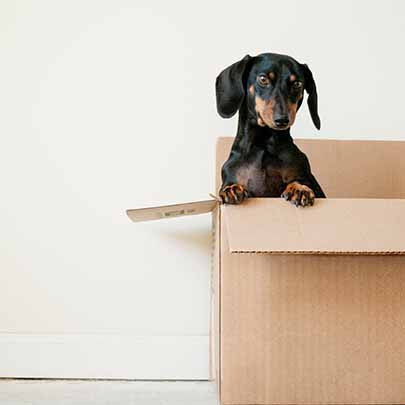 The borough of Ealing, which comprises Acton, Ealing, Greenford, Hanwell, Northolt, Perivale and Southall, is a great place to live with convenient access to the West End and beyond. Our five-star rated house removals in Ealing and West Ealing will mean that you can move into the area without any of the hassles that are often associated with a relocation. We also handle a variety of other Ealing removals services for people relocating from this part of West London to other boroughs. Our removals services in Ealing are all handled by professionals with many years of experience in moving and handling as well as getting through the traffic in the city. Read on to find out more about flat and house removals Ealing inhabitants can trust!
When it comes to moving services such as man and van in Ealing, there is no better place to turn to than Volition Removals. Our cost-effective Ealing man and van services are perfect if you are moving a few streets away from your current location or if you currently reside in smaller property without a large number of large possessions. In short, our man with a van service in Ealing is perfect for people moving flats or who simply want help with their bulkier items while they take care of the rest.
Indeed, we'd recommend a man and van in Ealing for other sorts of removal work, too, such as shifting moving garden sculptures or even taking unwanted furniture to the recycling centre. Overall, man and van jobs in Ealing are ideal for residents who want a quick and hassle-free service delivered promptly.
Enquire about our man and van Ealing service if you are:
A student living in halls of residence
Moving out of shared accommodation
In need of help with art or antique removals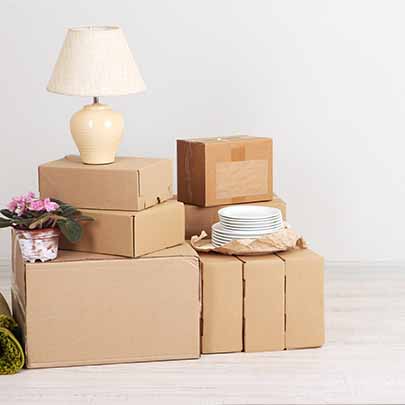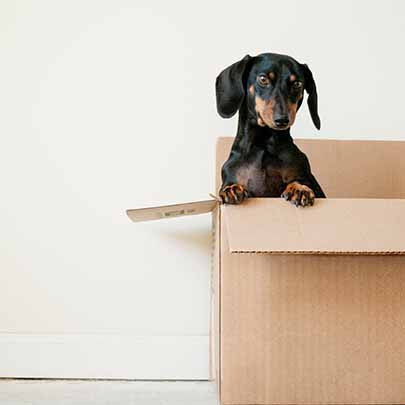 Booking removals in Ealing is easy when you ask Volition Removals to take care of you. For a reliable removal many Ealing inhabitants would recommend, all you have to do is fill in our form or pick up the phone and talk to use about what you need. To book an Ealing removal we will then need to:
Assess all of your requirements, estimating the time needed to load and unload based on your size of property or from a video call.
Provide an estimate for you to look at.
Only when you have approved our quotation will we ask for a deposit payment.
With the payment received, your booking will be confirmed for your moving day.
The outstanding sum will then be invoiced after the move in Ealing has taken place.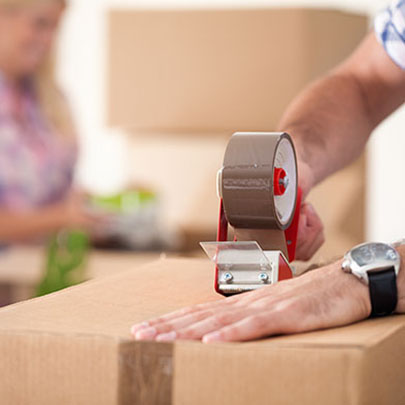 Why We Like Moving In Ealing
Moving to Ealing has a lot to recommend it. First of all, this residential area of West London is only about 7 miles from Trafalgar Square in the heart of the city so it is perfect for people who work in central London or who want to visit its entertaining hotspots frequently. That said, Ealing has its own charming commercial district with plenty going on. There are numerous pubs, bars and restaurants in the area as well as a few nightclubs and music venues.
Even better for those who want to escape some of the hustle and bustle of city life, living in Ealing means being able to enjoy some large green open spaces. There is Ealing Common, of course, but Lammas Park in West Ealing, North Acton Playing Fields and also Acton Park, just off the Vale.
Ealing Broadway is the primary public transport hub in this part of West London. However, it is not just the convenient access it affords to the City of London that counts. Services also connect to other popular destinations, such as Heathrow Airport, Slough, Reading and Oxford, to name but a few. Overall moving to Ealing means:
Strong connections to London and the west of England
Fantastic job opportunities in the local community
Obtaining access to many highly rated schools
Why Volition Removals Ealing is the Right Company to Choose
When moving house to Ealing, you will obviously want to hire qualified removals operatives who you can trust. In addition, you'll want hard work especially if you are paying by the hour for the service. There again, you should also want local know-how for any house removal in Ealing because getting from one address to the next will often involve dodging the busiest streets. Handily, the Volition Removals Ealing team provides all this and much more besides.
Unlike some other service providers in Ealing, Volition Removals has proper insurance for your belongings. Everything is insured up to a value of £30,000 when it is in transit and this can be increased if you happen to own very valuable items. Even better, we have £1 million in public liability insurance. Our trained staff pay will of course pay attentive care to your possessions but it is still good to know you have a safety net when your book us.
If you would like a no-obligation quotation for your Ealing house move, then do not hesitate to contact us.
Rated with 5 stars by many clients
Familiarity with the whole of Ealing
Competitively priced removals in Ealing
Care is our watchword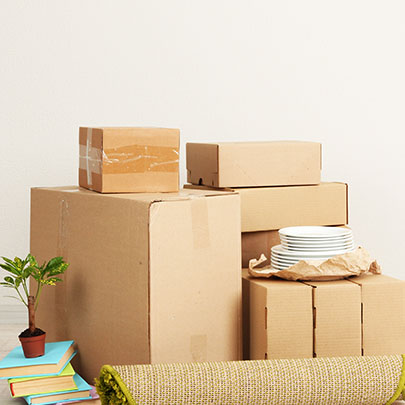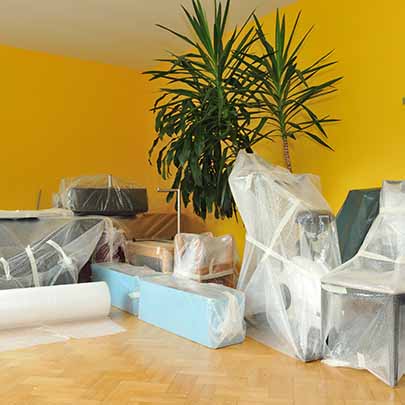 If you need storage in Ealing, either prior to your move or after it, then we are the removals firm to turn to. Even if you are not moving and simply need somewhere temporary to stow a few items, we can help. We are able to transport your chosen belongings to first rate facilities for you and retrieve them when you are ready for them. In short, we make storage in Ealing child's play. We offer a wide range of storage options:
Ask us to find a suitable storage location and handle the whole job
Choose a storage provider of your choice and we'll take your items there
Collection and delivery services to meet all your long and short-term storage needs.
Packing Materials for Your Move
When relocating to Ealing for a new tenancy, flat share or home ownership, making use of high-quality packing materials is essential. All too often, we see removals in Ealing where residents have placed their treasured possessions into unsuitable plastic crates or bags. We only recommend proper moving materials to pack your items in which is why we also supply them. Take advantage of our know-how and low pricing for packing materials Ealing's residents can rely on. We provide:
Moving boxes in three sizes suited to different rooms
Professional packing tape and heavy duty bubble wrap
Wardrobe boxes for clothes and packing paper for delicate items
Furniture Removals Ealing
If you are seeking furniture removals in Ealing that are always professionally carried out, then look no further. We can help with furniture removals in the whole of W5 and the surrounding postcode areas. Dealing with Ealing furniture removals means being able to handle larger items without causing them damage or knocking into other items as they are picked up. Negotiating narrow passages, carrying furniture up and down stairs and getting things like dining tables through doorways all present certain challenges. Why not allow Volition Removals to do your Ealing furniture removals for you and sit back and relax instead of working up a sweat?
We will move furniture in or out of Ealing
A low-cost way to deliver second-hand furniture to a buyer
Ideal for clearing space ready for your new three piece suite
Removals Pricing Plans
1 Man & Van
£50 +Vat/hr
(+10% Weekends)
Ideal for bedsits and student moves
Light Items
Items requiring care
2 Man & Van
£70 +Vat/hr
(+10% Weekends)

Ideal for smaller 1 – 2 bed moves
Moving Furniture
Moving Artwork or stock
3 Man & Van
£90 +Vat/hr
(+10% Weekends)

For Bigger Moves
Homes with lots of possessions
Ask about bigger jobs.
There are plenty of offices in Ealing, including those on Ealing Broadway, of course, as well as many more in locations like Hanwell and Montpelier. If you are moving offices in the area to expand your business or even relocating from somewhere outside of the borough to start anew in this busy commercial district, Volition Removals will be only too pleased to assist. We have extensive experience with office removals in Ealing and other parts of London. Our operatives can help to make your moving day or weekend go smoothly so you are up and running once more the following working day. Everything we do is built around your commercial priorities as a business including the provision of additional manpower when it is called for.
Removals Packing Service Ealing
Our professional removals packing service in Ealing is ideal for people who are moving at short notice or who simply don't have enough time on their hands to cope with packing everything up. We will even pack up your belongings for you if you are out of the country in the lead up to your move.
Reliable removals packing for Ealing's inhabitants
We provide sturdy removal boxes and packaging materials that safeguard your belongings
Extra care for personal and delicate items as they are packed
House Clearances in Ealing
As a removals firm, we undertake house clearances in Ealing with just the same efficiency as you should expect of a professionally run company. Volition Removals can carry out a house clearance in Ealing swiftly so it will be ready once more, perhaps to sell, to move into or to let out again. Our Ealing house clearance service will be conducted with compassion if you are emptying the property of a deceased loved one. What's more, we will often charge less than specialist house clearers.
Art and Antique Removals Ealing
For art and antique removals in Ealing that are dealt with by experts, turn to Volition Removals. We convey all sorts of valuable and rare items, including works of art. We've even bee booked to move an original by Damien Hurst in the past so there is nothing that we cannot cope with. More often than not, a man and van service in Ealing is ideal for this sort of service. However, if you have a very large antique, such as a big piece of furniture, then we can make the necessary arrangements on your behalf.
When it comes to student moves in Ealing, we'd often recommend a man and van service to do the job. Students with lots of belongings can hire two men with a Luton van but this is not usually necessary. We know that many students in Ealing want to move as cheaply as possible which is why we offer an hourly rate. Just get us to move your main belongings and do the rest yourself. Alternatively, we can handle the entire student move. This service is great for students moving to Ealing for the first time or for those who are changing their accommodation in the borough..
Flat Pack Assembly Ealing
Because we do so many house removals in Ealing, we often have to take flat pack furniture apart only to reassemble it later once it has been transported to the new address. This means we know how to put flat pack furniture together very well indeed. When you buy flat pack furniture in Ealing, it can be a real headache putting it together. Instead, why not book our Ealing flat pack assembly service and let us take care of the entire process?
Book Your Parking in Advance
Parking restrictions in Ealing will come into play on many of the borough's residential streets. The last thing you will want is for it to be hard to load up your van on moving day because there is no available parking. Likewise, if your new address is in Ealing, then you will need a parking space to be guaranteed. Unless you have off-street parking to call upon, you'll need to book a parking bay suspension online with Ealing Council.
Ealing Moving House Checklist
Moving in Ealing is like any other move. There are many things to consider and it can be tricky to keep them all in your head as your moving day approaches. That's why we have a handy moving house checklist that you can read to guide your through the process. As a firm that has completed so many house removals in Ealing over the years, there is nothing missing from our checklist. Feel free to make use of it.
Meet the team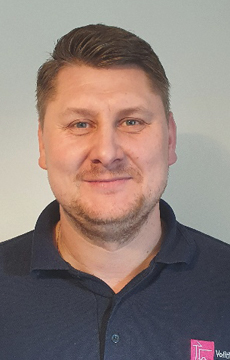 Paul is one of the founders of Volition Removals and comes with many year experience in the industry.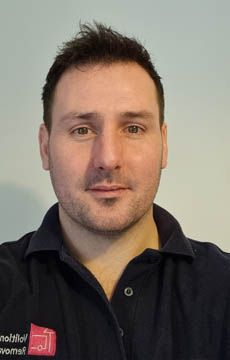 Rick is another of the founders and tends to work back office. You might occasionally see him on jobs too.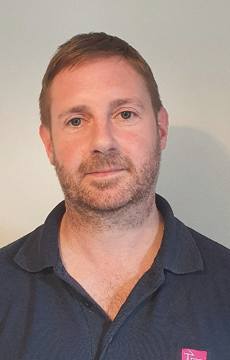 Simon is one of the most experienced removal specialists in the company and a regular face you can expect to see on removal jobs.
Ealing Removals FAQs
How much should I budget for relocating in Ealing?
We charge a simple hourly rate for two men and a van in Ealing. This means it is easy to work out how much you are likely to spend. Most two bedroom properties in the borough would take three hours to load up. Then you can account for a further three hours to drive to the onward destination and unload. Consequently, a typical removal service in Ealing would set you back £360 + VAT. For shorter drives or homes with fewer possessions, the charge could be even lower.
Why is temporary storage for removal job in Ealing a good idea?
If you have belongings you don't use often, such as winter sports equipment, then storing them in advance of a move can lighten the load on moving day. Equally, if you are downsizing to a smaller property, then using a temporary storage facility will give you the chance to sort out what you will keep and what you will sell after your move without overcrowding your new home.
Why is insurance important for a removal service in Ealing?
Your belongings may be insured by your home contents insurance while they are at home. Most policies have exemptions for breakages in transit, however. That's why you need a professional removals company like Volition, of course. In addition, our public liability cover will mean you are protected if a passer-by were to be injured as a result of your move.
Is Volition Removals as professional as it sounds?
We have built up a well-deserved reputation for delivering high-quality removals services in Ealing and neighbouring boroughs for some time. If you don't believe us, then we would recommend reading some of our excellent reviews. We are proud of our work and the professional approach we take with all moves.
When is it best to book parking suspension in Ealing?
Book your suspension when you know when your move will take place. Online or postal applications should be booked within office hours up to seven days before the suspension is needed. Premium applications need to be registered with the council three working days before. The suspension will not be valid until full payment has been made.
Some Of The Areas We Cover
We cover the whole of London, don't worry if you can't see your precise location here, we can accommodate.
Like the look of our site? Why not get in touch with our sister company Volition Digital, they build sites, do SEO and much more.