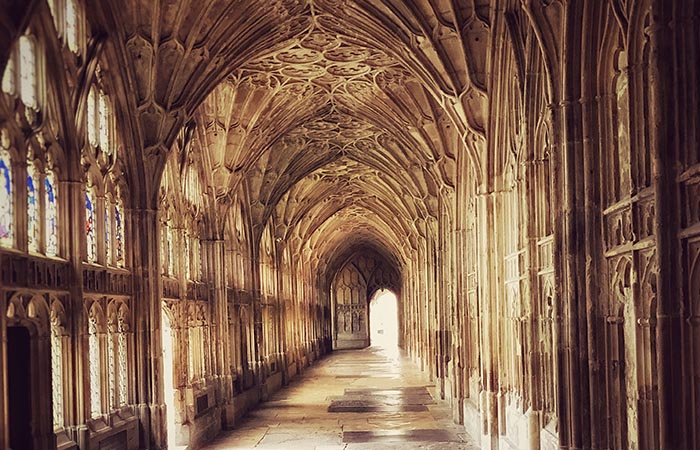 Not everyone who relocates to Wimbledon will want to know about local places of worship. That said, many will do. If you are planning to move to Wimbledon from another part of London – or anywhere else, for that matter – then where might you worship? Read Volition Removals handy guide to places of worship in the borough.
Christian Worship in Wimbledon
To begin with, Wimbledon is not just officially known as a Municipal Borough of London. It is also an ecclesiastical parish in its own right. For people who consider themselves to be members of the Church of England, it is worth noting that no fewer than five different churches operate in the area. For the sake of clarity, these are:
St Mary's Church, located on St Mary's Road just to the south of Wimbledon Park
St Mark's, located on St Mark's Place, a stone's throw from Wimbledon Railway Station
St John's, located on Spencer Hill, close to Wimbledon College
St Matthew's, located on Durham Road, just to the north of Raynes Park Station
Emmanuel Church, located on Ridgway, just off Wimbledon Hill Road
All of these churches come under the Rural Deanery of Merton which, itself, is a sub-division of the Diocese of Southwark. A centralised administration runs four of the parish churches while Emmanuel Church stands alone. In other words, there is one parish office for all but Emmanuel.
Church of England Places of Worship
The congregation at St Matthew's Church describes itself as modern, inclusive and socially liberal. On the other hand, St John's prides itself on its family-friendliness, running services every month specifically aimed at youngsters. In addition, music plays a big role in the life at St John's with regular Friday lunchtime recitals.
There again, St Mary's is billed as the largest church in Wimbledon Village. There's a diverse congregation here. Usually, there is plenty going on in the social calendar at St Mary's. So, it is a good option if you want to immerse yourself in the community to help you settle in. Being the most centrally located, St Mark's Chuch makes sense for inhabitants of all corners of the borough. St Mark's also distinguishes itself as a very welcoming congregation that is open to all.
Finally, it is worth mentioning Emmanuel in a little more detail since it runs separately from the others. Although it is open to all, like most churches in the borough, this place of worship is well-known in the area for its social side among people in the 20s and 30s.
Other Notable Churches in the Area
The Sacred Heart Church in Wimbledon is a Roman Catholic place of worship. It falls under the auspices of the Archdiocese of Southwark. Sunday mass is held four times each week while weekday masses occur at 10 am and 6.30 pm. Christ the King Roman Catholic Church is the other main option in the borough, situated on Crescent Gardens. Non-conformists also have lots of options, as well. Bethel Baptist Church is located on The Broadway while the Everyday Church is open to all on Queen's Road. Both are friendly and welcoming.
Non-Christian Places of Worship in Wimbledon
Of course, Wimbledon has plenty to offer people of faiths, too. Wimbledon synagogue, for example, is part of the Movement for Reform Judaism. It is located just beyond the northern end of the borough on Queensmere Road. There again, Wimbledon's mosque is on Durnsford Road. Founded in 1976, the mosque has space for over 600 worshippers set across three storeys.
Shree Ghanapathy Temple is the place most Hindus worship. Established in the early 1980s, the temple is principally devoted to Lord Ganesha. The worshippers here stage an annual festival while four formal Poojas are held daily. Various religious classes take place at the temple, many of them in English. Therefore, it is a good place to learn about Hinduism as well as to worship. Head to Effra Road, just to the south of Haydons Road Railway Station, to find it.
For Sikhs, the Sikh Gurdwara South London, situated on Merton Road, is the main option for locals. Like the mosque, its establishment came in the 1970s and the temple is very much a part of the community these days. Equally, the Wat Buddhapadipa is a Thai Buddhist temple in Wimbledon that offers the chance to reflect in very leafy grounds. The gardens here are marvellous and contain plenty of statues visitors can explore freely. The temple is located on Calone Road, not far from the famous tennis club.
As a culturally diverse part of London, Wimbledon has something for people of all faiths and none. The good news is that moving to the borough means being able to access some of the most active faith-based communities in the capital!