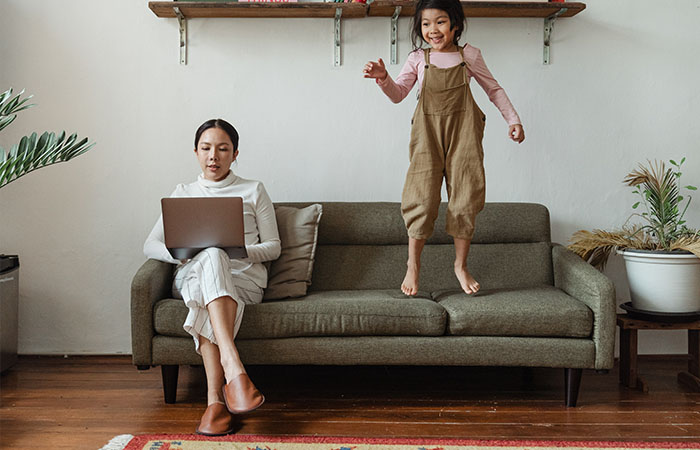 A recent survey, published by the World Economic Forum, found that UK workers had mixed attitudes about working from home. Their data was collected in the first two months of 2021. By this time, of course, many office workers had become used to working from home. The majority of office workers went into the office every day until the pandemic struck. The government's introduction of social distancing measures last year meant that most people needed to find ways to work, however.
Needless to say, the big difference between March 2020 and March 2021 is that working from home is no longer seen as a novelty. What, therefore, are people's attitudes now concerning working from home? Do people long to get back to the old ways of doing things? Will workers prefer working from home in the future? How has productivity fared during this period? Let's see what the survey tells us.
Contentment With Working From Home
To begin with, it should be mentioned that the survey's respondents answered a wide range of questions about their attitudes to work. One was to do with their income, however. Basically, the idea was to obtain data from full-time office workers only. So, the researchers filtered out respondents who earned less than £10,000 a year. Even so, 17 per cent of those who took part said they weren't working at all, presumably as a result of the furlough scheme.
Of the remaining set of workers, 31 per cent did most of their work at the office. On the other hand, a whopping 52 per cent worked from home. Only 21 per cent said they would never or rarely like to work from home. So, it seems, that some people working at the office this year would rather be at home. More precisely, they'd like to be at home working for at least part of the time.
In fact, most workers said they would like to work from home either two or three days per week. Perhaps we all want the best of both worlds? There again, a significant proportion of respondents – 19 per cent, in fact – reported they'd like to work from home for five days a week.
Productivity and Working From Home
One of the things that traditionally put employers off staff working from home is the issue of productivity. Simply put, bosses have worried about workers slacking off if they received permission to work from home. However, the survey's findings seem to blow this myth out of the water. Even when people have needed to improvise with spare bedrooms and dining room tables serving as makeshift offices, they've continued to be productive.
Almost half of those asked said their productivity working from home was about the same as when they were in the office. 16 per cent reported being more efficient at home while only 9 per cent said they were less productive. Perhaps this is why people's perception of working from home has substantially improved during the pandemic? 40 per cent of those questioned about it said they thought it had. Indeed, some 17 per cent of home workers said they thought it had hugely improved their perceptions.
The Future of Working From Home
What does this mean? Well, some people evidently don't like home working. They'd prefer a return to the traditional way of working. Who can blame them? And yet, many more people like working from home. As such, we can expect offices to downsize over the coming months. In many cases, people will want to move home, too, so they can obtain a dedicated office space with an extra room.
Considering moving office in the London area? Volition Removals are on hand to help, contact us today.