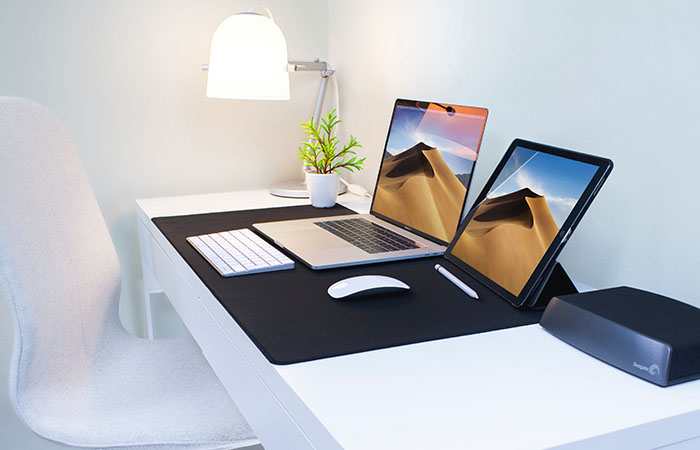 At Volition Removals, we conduct plenty of office moves in and around the capital for our many satisfied clients. We can help you whether you are relocating a medium-sized enterprise from South London to North London or a small office from the East End to the heart of Mayfair. Our professional movers and handlers will convey all of your office equipment with care. What's more, we have all the insurance you will need to cover your company's belongings even if you run a large office. Over the years, we have become very experienced with office moves in the capital. That's why we have produced a handy office relocation checklist. Read on to find out what you need to know to ensure your office move goes off without a hitch.
Moving Office Checklist – Before Moving Day
To begin with, let's look at what you need to do prior to your move:
Check your current office lease to make sure you have given your notice to quit in time.
Book cleaners to ensure your current office space is in good condition to hand the keys back to your landlord. Alternatively, ask Volition Removals to do this work for you.
Ensure your IT supplier knows you are moving so they can decommission your network and phone system and set it up again for you.
Notify your suppliers and customers of your impending change of address.
Update your Google My Business profile.
Arrange for your post and inbound telephone calls to be diverted.
Book a professional removals company with a proven track record of efficient office moves in London, such as Volition Removals.
Draw up a plan of where your office equipment will go in your new offices. This is especially important if you need to have workstations removed and set up for you. Of course, you won't need to do this if you're moving into furnished offices.
Make sure that sensitive documentation and private information is stowed away under lock and key for the move, perhaps in a safe.
If you plan to move on the weekend, make sure you inform your office building's manager that you will require access.
Make sure each department or team in your office is responsible for packing up their files prior to the move.
Book a parking bay suspension at your new office unless you have off-road parking available.
During Your Office Move
Moving day can be quite hectic. This is especially so if you want to be up and running as soon as possible after your move. Here's what you need to focus on for a smooth transition:
Seal filing cabinets and moving crates for security during your move.
Make sure only authorised personnel have keys to your old and your new office.
Pack up technical equipment first like phones, photocopiers and computers. You will need these set up immediately on arrival.
Have your desks and workstations prepared for removal. This may mean disassembling them if they'll need to go through tight doorways or corridors.
Read the utility meters on the day you leave your business premises. This will prevent any potential disputes with your provider or former landlord.
Collect keys and passcards from your employees to hand back.
Update your corporate website to reflect your new trading address.
We hope you have found our moving office checklist useful. If you have any additional tips that you think should be added, please get in touch.