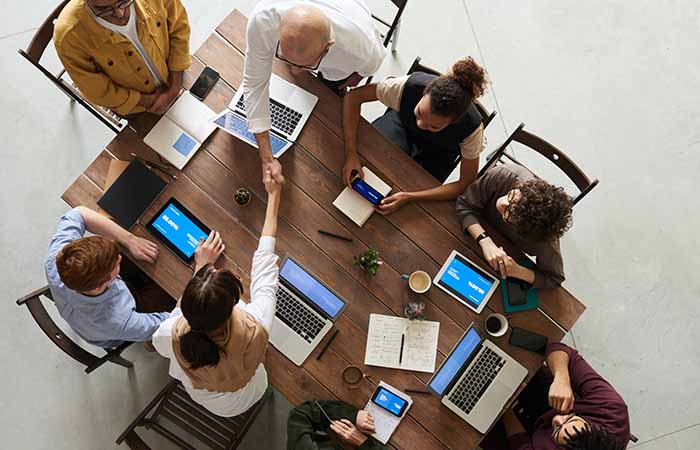 For decades, the accepted wisdom was to rent office space in the centre of towns and cities. This led to something of an office-building boom in the 1980s and 1990s in London. In fact, this trend has not gone away. You can still see plenty of cranes in and around the City of London as well as places like Southwark and Westminster. However, the pandemic has changed many people's relationship with the traditional office set-up. How is this likely to impact on the way businesses operate for the foreseeable future?
A Changing World
To begin with, there has been a great deal of interest in flexible working environments in the recent past. Although home working was available to many office workers in London, the majority of people still felt they ought to turn up to their corporate headquarters most of the time. What the global healthcare crisis led to was a change in mindset as much as anything else. Nowadays, people don't think twice about working from home. So long as productivity remains strong, why would you force your employees into the office?
Of course, many offices – especially those in central London – have been dormant for some time. Many run on skeleton teams and some are not manned at all. However, there is still a demand for office space. After all, colleagues still need to confer with one another. Managers still need to look their staff in the eye when conducting performance reviews and so on. Equally, businesses still need meeting rooms where they can entertain clients, make pitches and show their potential customers what they are all about.
Consequently, the question is not so much will people return to the offices as where will those offices be? Smaller offices may well become the new norm because at least a proportion of office workers will continue to work from home for some of the time. Instead, offices are likely to become more flexible. This will often mean hot-desking, agile working from multiple locations and, where corporate headquarters are required, more suburban locations.
Why Suburban Offices?
With better public transport links than most cities in the UK, London is in a priveleged position. Getting to and from work in a suburban office in Streatham, Walthamstow or Hounslow, for instance, is no more tricky than it is in the city centre. In fact, if your team can travel without entering Zones 1 and 2, it is a lot cheaper for them, too. Drivers will also find that their commute is easier with less traffic to contend with and cheaper parking.
Suburban offices are also cheaper to rent, in the main, than those in the City and in Docklands. Consequently, businesses that are planning to downsize anyway will probably be looking for a suitable location in the suburbs for their next office. There's likelier to be access to more green open space, better air quality and less noise pollution, too.
The Future of Office Space
Of course, no one can say for sure whether suburban offices will go through a boom in the coming months and years. However, the housing market in the shires around London and in the suburbs has already gone up dramatically in the first half of 2021. If this is anything to go by, then we can expect suburban office rental fees to go up, too.
What does this mean today?
Firstly, expect increased competition for good suburban office space. Commercial landlords will soon pick up on any upturn in demand. If you are going to move, then make an early decision about where you will soon operate from. Not all workers will be happy with your choice but most will, especially if they can continue to work flexibly. Above all, remember that Volition Removals can help your office relocation go without a hitch!