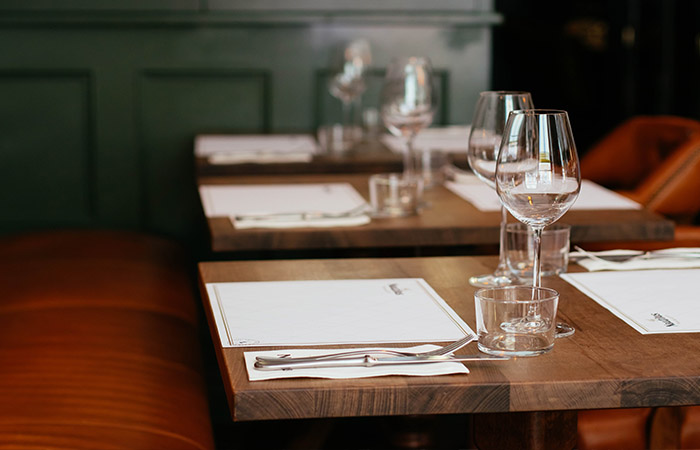 There are plenty of places to dine out in Southwest London. Wimbledon is particularly blessed with lots of independent eateries to go along with the chain restaurants you find everywhere in the capital. So, if you're thinking about a move to Wimbledon, you can expect plenty of options when it comes to dining out. Even better, there are some very good takeaway establishments in and around SW19, as well. This means you are sure to always have an option to tempt your palate. Read on to find out more about the top places to eat in Wimbledon.
Wimbledon's Restaurants
Firstly, the likes of Nando's, Wagamama, Pizza Express and Five Guys all have branches in Wimbledon. If you are after something a little off the beaten track, however, then how about Black Radish Restaurant? It is located in the heart of Wimbledon Village. This restaurant provides à la carte or tasting menus with a contemporary European cuisine that takes inspiration from France, Spain and Italy. Latitude Restaurant, in South Wimbledon, is another one worth checking out, offering reasonable pricing and good vegetarian options on the menu.
Located on the Broadway, Stage Door is another good independent. Billed as a steakhouse, Stage Door offers a more varied cuisine than you might expect. There are plenty of Greek-inspired dishes on the menu, for example. Finally, take a look at Assisted by Nature Restaurant, also in South Wimbledon. This place offers fish dishes but is best-known as a vegan and vegetarian restaurant. There are plenty of Asian and fusion cuisine things to try at this small, but perfectly formed eaterie.
Wimbledon's Café Culture
A catering firm and café that is based in nearby Merton, Gosto Fino runs a food concession at Wimbledon's library on Wimbledon Hill Road. This is the perfect place to meet up with friends for a coffee and a pastry while browsing for a new book to read. Alternatively, head to the Victorian Café on Worple Road. This place is always rated highly by locals. It operates as a tea room in the afternoon and serves a range of freshly made sandwiches and cakes.
The oddly named 1955 Club on Leopold Road is an artisan café that is the second branch of an establishment that first opened in Walton-on-Thames. This is a dog-friendly place to eat and it even has a license. Lastly, check out the Rosy Lea Café on the Broadway. This is a great place for breakfast, brunch or lunch and there's a handy kid's menu, too!
Wimbledon's Gastropubs
Overlooking Wimbledon Common, the Crooked Billet is one of the area's most popular dining pubs. There are some great sharing dishes on its largely British-inspired menu plus a few vegetarian options to keep everyone happy. The Fox and Grapes pub is nearby, situated on Camp Road. Since it operates as a four-star hotel as well as a pub, the restaurant is usually busy. There's a children's menu plus a Sunday menu which is particularly popular at lunchtimes. Finally, the Prince of Wales, a former coaching inn, is one of Wimbledon's biggest pubs. It is in the hands of Greene King these days and serves reasonably priced food all day. It is located in the heart of Wimbledon, a stone's throw from the railway station.