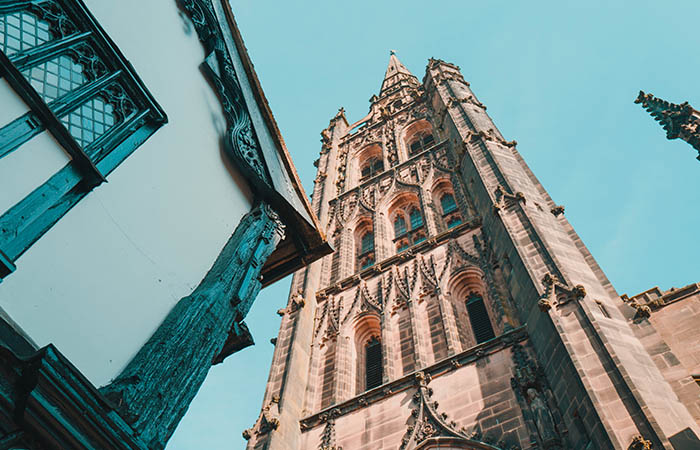 Coventry became the City of Culture in 2021 and this has put it on the map for many Londoners who might not have otherwise given it much thought. In fact, in terms of moving to the West Midlands, it is usually Coventry's near neighbour, Birmingham, that gets the most attention. That said, Coventry has plenty to offer people who are considering a move away from the capital but who still want to enjoy a city-based lifestyle. What should you be thinking about if you are considering a move to Coventry? Read on to find out more about this historic city.
Why Is Moving to Coventry a Good Idea?
To begin with, Coventry has much more to shout about than its current cultural status. The city has a long association with the country's most advanced manufacturing industries. Many people know about car manufacturing. This sector is synonymous with Coventry, after all. Jaguar Land Rover, Aston Martin, Rolls Royce and BMW Group all have plants in the city. Moving there could also mean landing a job with tech companies such as IBM, Codemasters or Telent, to name but three major local employers.
In addition, Coventry has just announced a huge new high-tech battery development centre linked to the automotive sector. This could see tens of thousands of highly paid jobs created close to Coventry Airport in the coming years. In short, the city has a very vibrant and diverse economy.
What's more, there are some great schools in this part of the West Midlands. The city also has two top-class universities on its doorstep. The University of Coventry is based in the city centre while the prestigious University of Warwick is located in one of the southern suburbs, known as Canley.
Even more interesting, the city is going through some significant regeneration. After some years of a rather tired-looking city centre, there were plans unveiled in 2020 to revamp much of central Coventry, known as the City Centre South Scheme. For some, the city's Olympic-sized pool will be a big attraction. For others, the presence of a top-flight rugby union team, Wasps, will be worth noting. They share the same ground as the city's soccer team, Coventry City.
Investing in a Change of Lifestyle
With so much going on in Coventry, it is perhaps easy to see why some Londoners fancy moving there. After all, an express intercity from Coventry to Euston could take as little as 57 minutes. That's less than many people's commute from the home counties! Even better, there are well over a hundred trains a day running back and forth between the two cities. So, if you still fancy a night out in the West End or working from a central London office occasionally, you can.
Coventry is a much smaller city than London with a population of around 325,000 people, so there are some lifestyle changes to think about. Coventry has some nightlife, for example, but it is very much geared up to students rather than professionals. There are some great South Asian restaurants but very little haute cuisine dining is on offer.
Moving to Coventry will mean being able to find much more affordable housing. According to Rightmove, semi-detached family homes in the city cost under £250,000 on average. That's much less than London and many of these homes are bigger than you'd expect, too. Coventry has many large, four and five-bedroom detached properties in the suburbs, as well. These fetch about £375,000 when they come onto the market. More interestingly from an investment perspective is how much growth property prices have seen in the last twelve months – they've shot up considerably more than in London. Buying in Coventry could be the investment opportunity you have been looking for!
Is Moving to Coventry Practical?
Overall, moving to the heart of England will mean enjoying better access to the rest of the country. If you move around for your work, then a central location close to the M1, the M6, the M40 and the M42 would make a great deal of practical sense. Coventry may be a city but it doesn't feel sprawling like other conurbations in the West Midlands. For example, you can get to picturesque towns like Stratford-Upon-Avon or Kenilworth within minutes.
Of course, you also need to consider what will be involved with a long-distance move. Home removals that involve more than a couple of hours of travel between locations can be expensive. That's why it is important to hire professionals with prior experience of relocations between cities like London and Coventry, such as Volition Removals. Why not call us to discuss your moving options? We're here to help, after all.