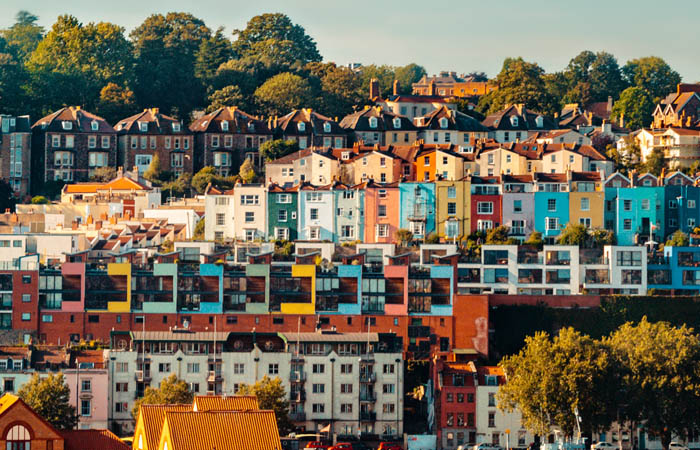 Outside of the capital, Bristol is the most populous city in southern England. Today, Bristol has well over 600,000 inhabitants, making it bigger than Portsmouth and Brighton combined, the next two most populated cities in the southern part of the country. In many ways, this means that moving from London to Bristol involves very little change. Both cities are vibrant, diverse and have exciting cultural scenes, after all. However, Bristol and London are also very different from one another. What should you be thinking about when considering a move westwards?
Sound Reasons to Relocate in Bristol
To begin with, it is worth mentioning that Bristol regularly polls well when people are asked where they'd like to live. In fact, in 2017, one poll named Bristol as the best place to reside in of anywhere in the UK: city, town, village or hamlet. That's fairly impressive for a large city in anyone's book. So, why do so many people think Bristol is a good place to live?
Of course, it all comes down to personal taste but what many people identify Bristol as having would be its own, rather cool, identity. You will notice this in many aspects of city life. For example, Bristol has its own local 'currency' which locals use as a token system in many retail outlets. It has a vibrant and, some would say, one-of-a-kind music scene. It is very well known for graffiti art, too. Few people in the city don't think of Bristol and Banksy as somehow inseparable from one another. Then, there is the colourful architecture, especially when you look at the cityscape from the Avon River. Few places have anything close to that!
Another thing worth pointing out is that Bristol enjoys a reputation as an ecologically sound city and there are plenty of green technology companies in and around the city. What's more, several seats of learning – not just the University of Bristol – teach green courses that address some of the world's problems. Overall, the city's education system is good, a mix of public and private establishments. What's more, Bristol has two professional football clubs and a top-flight rugby union team!
Practical Considerations When Moving to Bristol
If you have children, then applying for a school place before moving will be a good idea. Although the education on offer in the city is good, it varies. If you think that the way Londoners concern themselves with catchment areas is something to behold, then prepare yourself for Bristol! Locals are often even more concerned about getting their kids into particular schools. Visit schools in person and then look for a home in the right locations to get a place there. Doing it in reverse, unless you plan to send your children to independent schools, might mean you end up moving again soon after first settling in Bristol.
It is worth noting, too, that the asking prices of houses in Bristol are highly localised. Yes, the average asking price for a property in London is higher than in Bristol. However, you can find pockets of Bristol that are just as expensive as parts of Greater London. Only Cardiff has outpaced Bristol for house price growth in recent times. Clifton and Sneyd Park often attract the highest prices in Bristol. That said, a buoyant market also means potential future growth, so remember to invest wisely.
In the end, there are few downsides to associate with moving to Bristol but one thing worth mentioning is the relatively narrow streets in older parts of the city, some call it charm others inconvenient. Homeowners with more than one car can find space at a premium. Even worse, relying on Bristol's buses is not always straightforward – late, busy or both are frequent quotes from users of the system. Nevertheless, the intercity service from Bristol Temple Meads to Paddington only takes an hour and a half. So, if you have to head back after your move it shouldn't be a cause for concern.
Book a Removals Service Before Moving
As is always the case with moving property, book your removal company locally, you may be able to meet them in advance and there are barriers for them to arrive on time. At Volition Removals our team is ready to go with any home relocation outside of the capital including to Bristol. We have conducted many such moves and can offer you our top-quality service whether you are moving to Bristol city centre or a settlement close by to it, such as Long Ashton, Yate or Keynsham, to name but three.