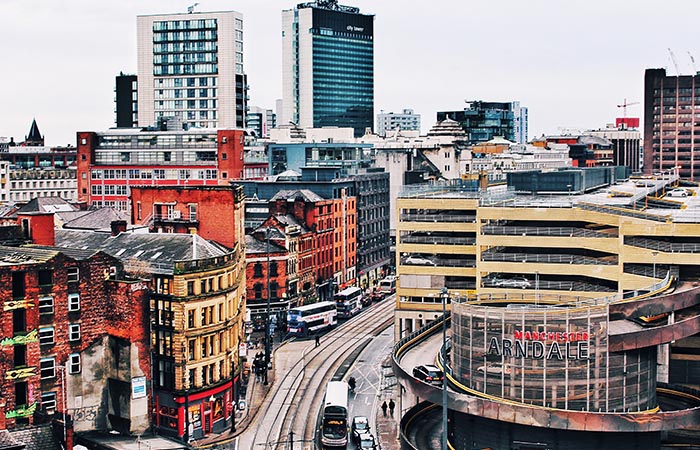 On the face of it, moving from the biggest city in the country to another large metropolis shouldn't be such a big deal. However, it is a considerable life decision to make. To begin with, Manchester is well over 200 miles from the capital. It takes over four hours to drive there even if you are conveniently located in North London, close to the M1. What's more, Mancunians sometimes have a different outlook on life compared to many Londoners. That said, moving there could be the best thing you ever do. Why?
Good Reasons to Move to Manchester
The reason for moving to Manchester from London might already be factored into your decision making. If you have been offered a job and accepted it there, then daily commuting is going to be out of the question, after all. Nevertheless, moving to Manchester will mean you will enjoy lower average house prices than London. At the moment it is just shy of half a million for a typical house in the capital whereas Manchester's average price is about £223,000. Even better, if you are looking to invest, Manchester has seen more growth in the last twelve months than London.
Of course, moving to Manchester will also mean moving to a very vibrant city. Londoners tend to miss the theatres, pubs, bars, nightclubs, music venues and art galleries when they move to another city. In Manchester, this is not so much of an issue. The city has plenty to offer from a cultural perspective. Some of the best cultural hubs in the north of England are in Manchester. Just think of the Whitworth Art Gallery, the Lowry Arts Centre or the Deaf Institute, one of the best live music venues in the UK.
Another reason that moving to Manchester appeals to so many Londoners is that it has a great, if burgeoning, foodie scene. There are some exceptional restaurants in the city nowadays. Many of them could compete with what is available in the capital. Equally, if you like London's great mix of cuisines which take influences from all around the globe, then Manchester won't disappoint. It is just as multicultural and diverse in terms of its eateries.
The Practical Considerations of Moving to Manchester
Although there are many sound reasons to relocate from London to the Northwest, there are some practicalities to take care of, too. For many, this will be about an assessment of the local economy. London is often regarded – quite justly – as the powerhouse of the UK economy, after all. Why leave for somewhere where future employment and business opportunities might be fewer and farther between? That's a question that might be appropriate for other northern cities but not Manchester.
This is because Manchester's economy is thriving and it has been for some time. Job growth in the city has been strong, to say the least. In fact, it has outstripped the north as a whole by two to one in recent years. Manchester may be known for its creative industries, especially TV production since the formation of MediaCityUK in Salford but its economy is much more diverse. The city has numerous tech companies, some involved in advanced manufacturing and some in low carbon. The life sciences are also represented along with plenty of financial and professional services, too.
For those with families, finding the right schools for their children will be important prior to moving. Helpfully, the city council runs a central school admission portal online. Here, you can apply for places for your children including moves that will take place in the middle of the academic year. It is important to check out the reputation of certain schools in the area you'll be moving to beforehand, though. Thankfully, most schools in the city are strong performers, however. Altrincham, in Greater Manchester, has some particularly well-regarded schools worth checking out.
Book Your Removals Service Ahead of Your Move
Although it is possible to book a removals firm in Manchester to come to London on your behalf, it is better to stick with a London-based removal company. The busier streets in the capital mean that local know-how is everything when loading up. At Volition Removals, we can guide you through the process of packing up your belongings. Check out our house moving checklist for all the essentials you'll need to know. We have experience with relocations outside of the capital including those in the wider Northwest as well as central Manchester. Why not call the team to see how we can make your Manchester move go without a hitch?